So last Saturday, on the 25th, I went working with the farrier again. This time we went to the vet clinic and looked at a couple horses that were getting radiographs done. The first horse was a 28 year old mare with DSLD. She'd only been diagnosed with the condition a year or so ago and her pasterns were actually in fairly good shape. You could definitely see how dropped they were in the radiographs, though. The second horse was actually a roan gelding that was at the barn we had went to last weekend. They thought he was off somewhere, so my farrier flexed him and I trotted him on. It was obvious he had something going on in his knee as he didn't even want to flex. Lo and behold, the radiographs revealed he had bone chips in his knee. We had to leave before I was able to find out what he decided to do about it, though.
At our next location, I go to pull and finish set 3 shoes on a gelding named Stevie. He was a nice boy that stood well, except on his back feet. He had some hock soreness so we had to give him breaks every once in a while. He kept falling asleep in the cross ties and jerking his head up. He was a cutie, though. Then we trimmed a 3 year old filly who had some great feet on her. They were so thick and had great concavity. Afterwards, we went to this local restaurant named Stomp's. Oh. My. God. They had the best burgers ever!!
On Saturday, I gave Mr. Heenie Weenie a bath. He really enjoyed it with the breeze and the sunshine.
Taking a bath is pretty exhausting, huh?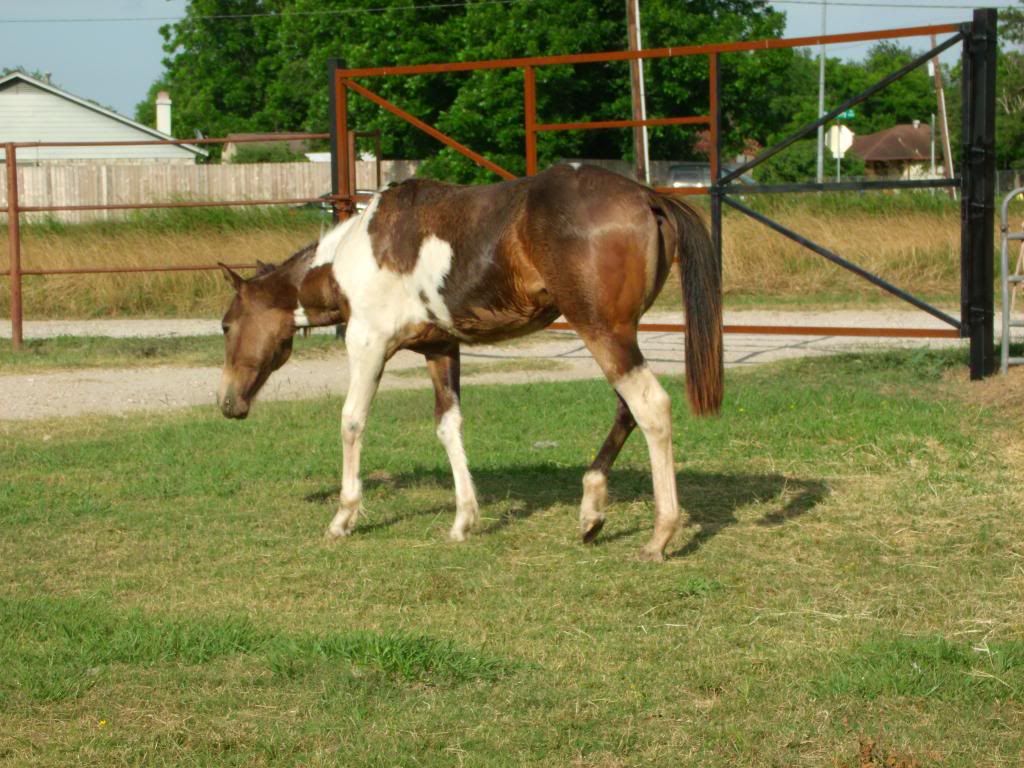 Drying off :)
Enjoying some grass
All dry after dinner!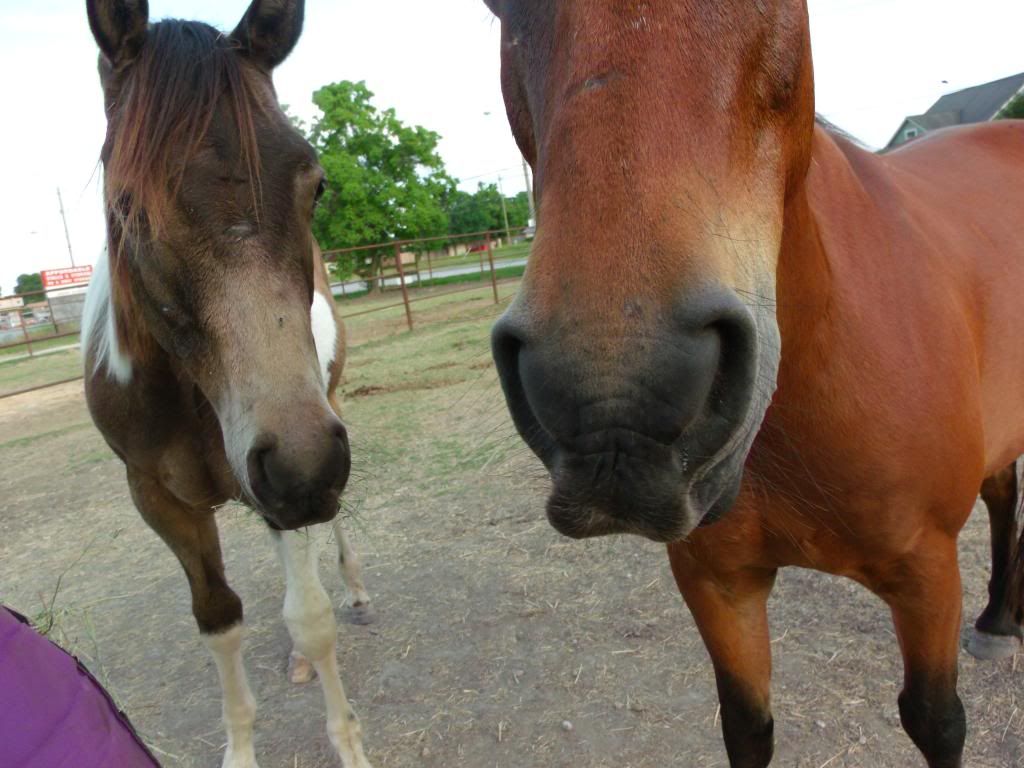 Ponies
Then on Sunday, I let the boys out into the back pasture for the first time. They did great and Bubba did an amazing job of protecting little Henny. :)
All pics can be seen here!!
Let the Boys into the Back Pasture!
---
There on the tips of fair fresh flowers feedeth he; How joyous his neigh,
there in the midst of sacred pollen hidden, all hidden he; how joyous his neigh
On Friday I let the boys into the back pasture again. This time they were the only ones out there as the others were already brought in so they really got to enjoy themselves. Especially Henny! He was running and bucking everywhere! He was so cute how he'd lazily lope then blast off and run as fast as he could like a freaking powerhouse. I'm glad he got to really stretch those legs of his. :)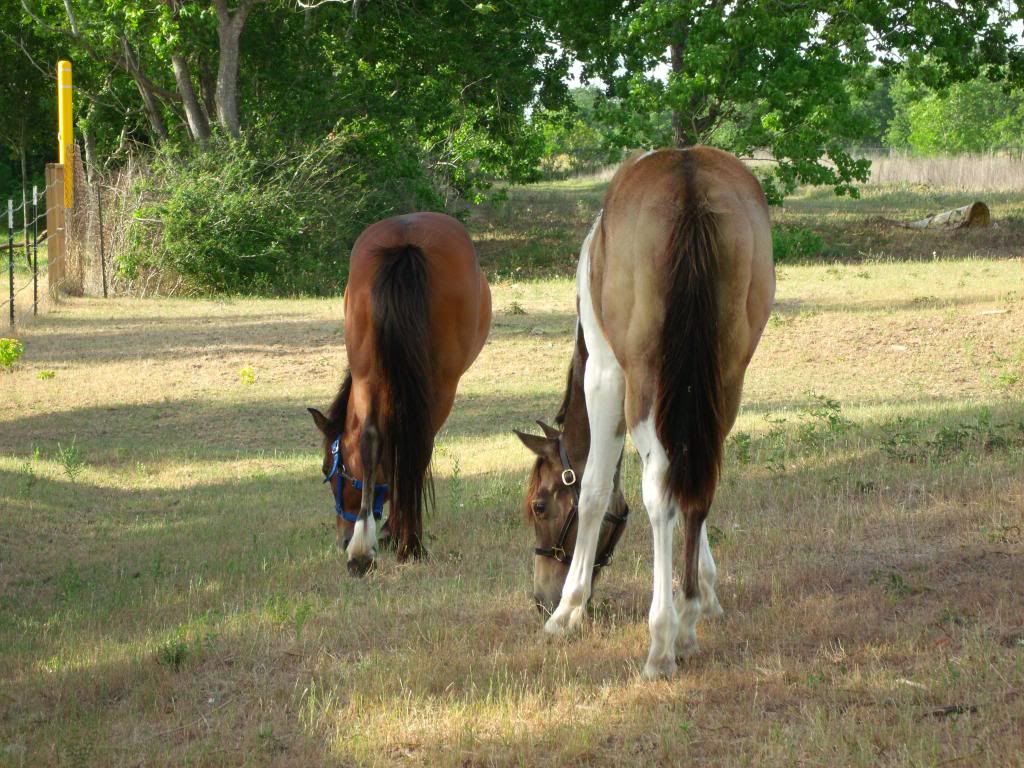 Pony booties
Nomming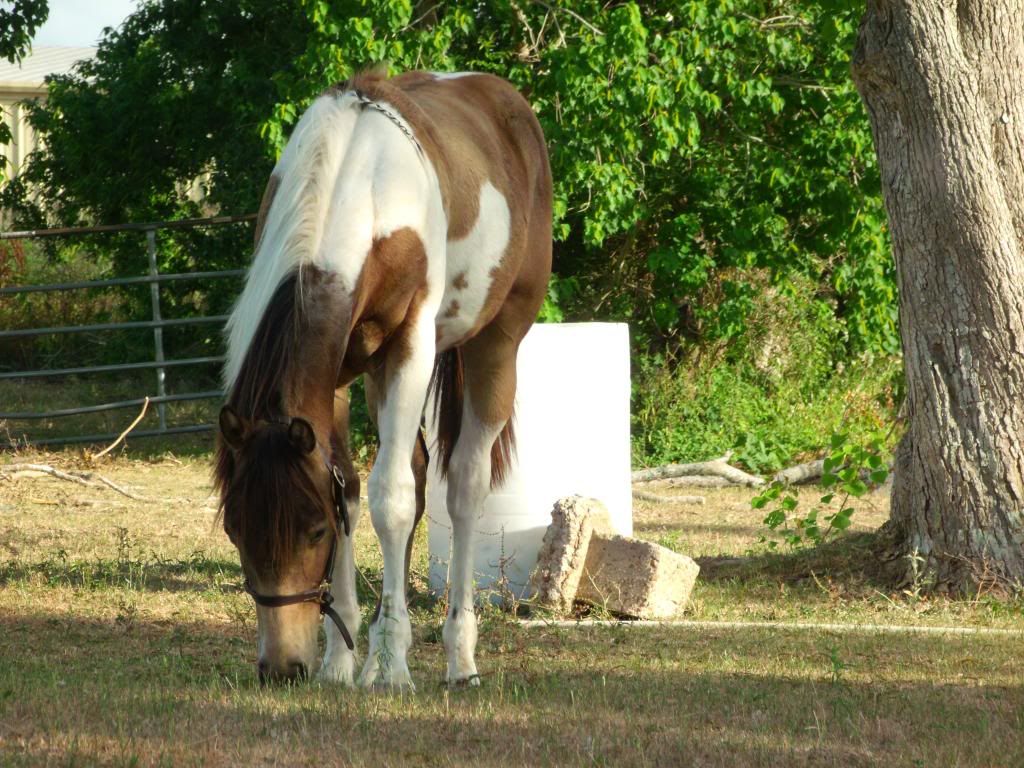 My cutie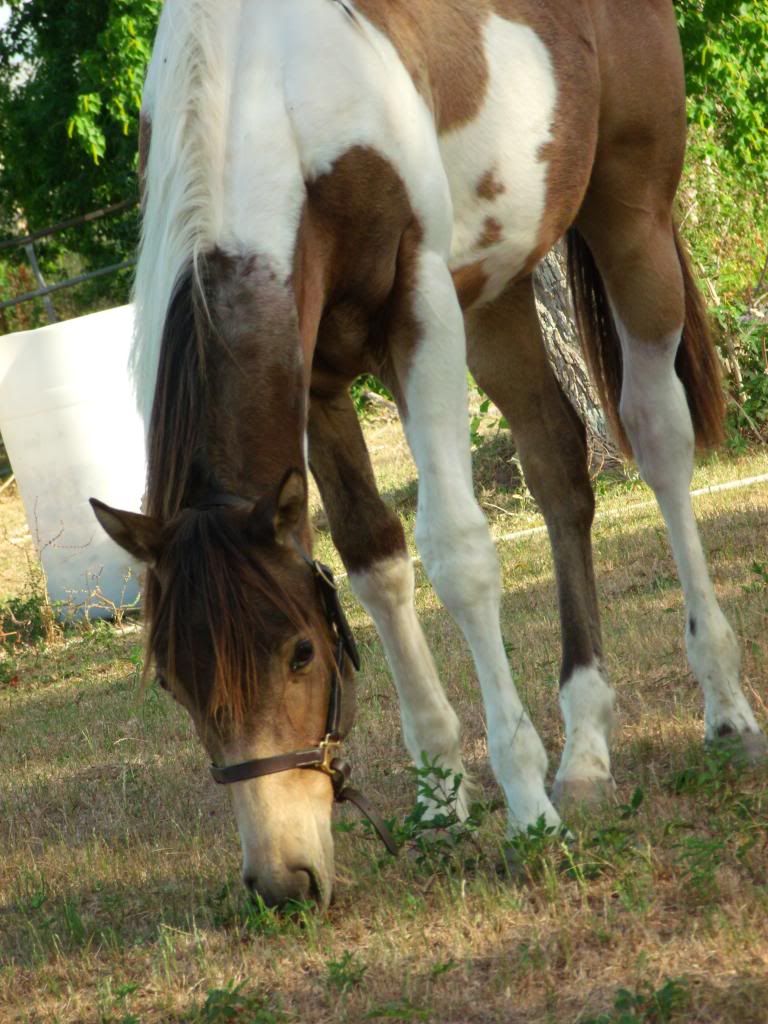 He's so grown up!! ):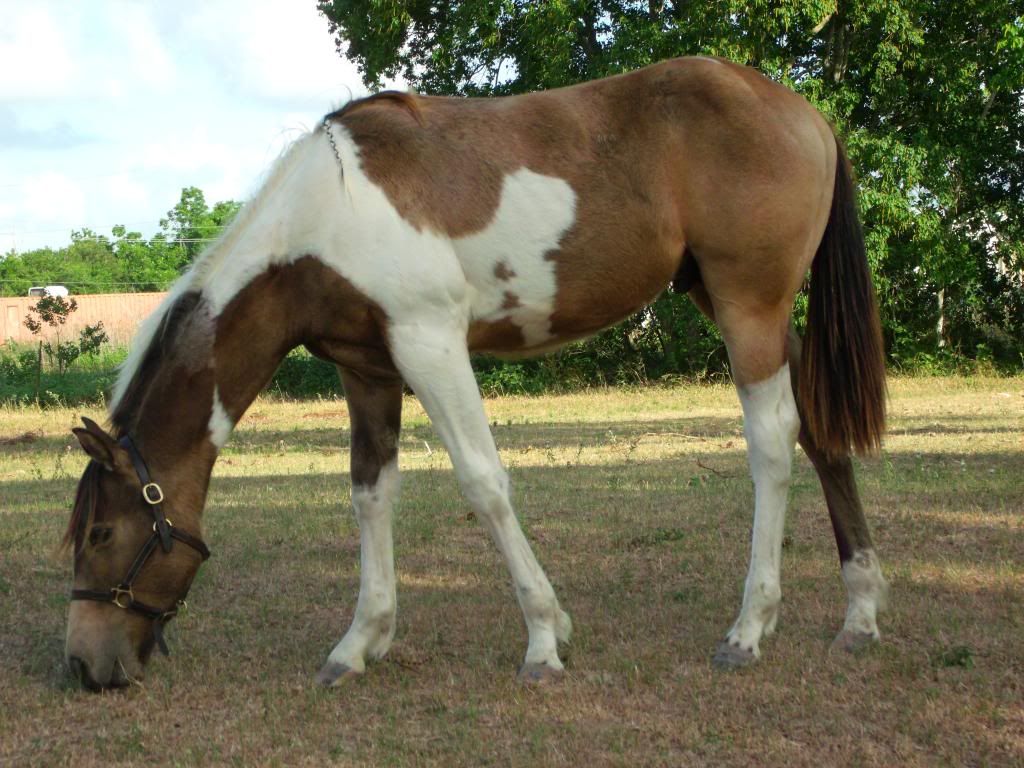 Enjoying some grazing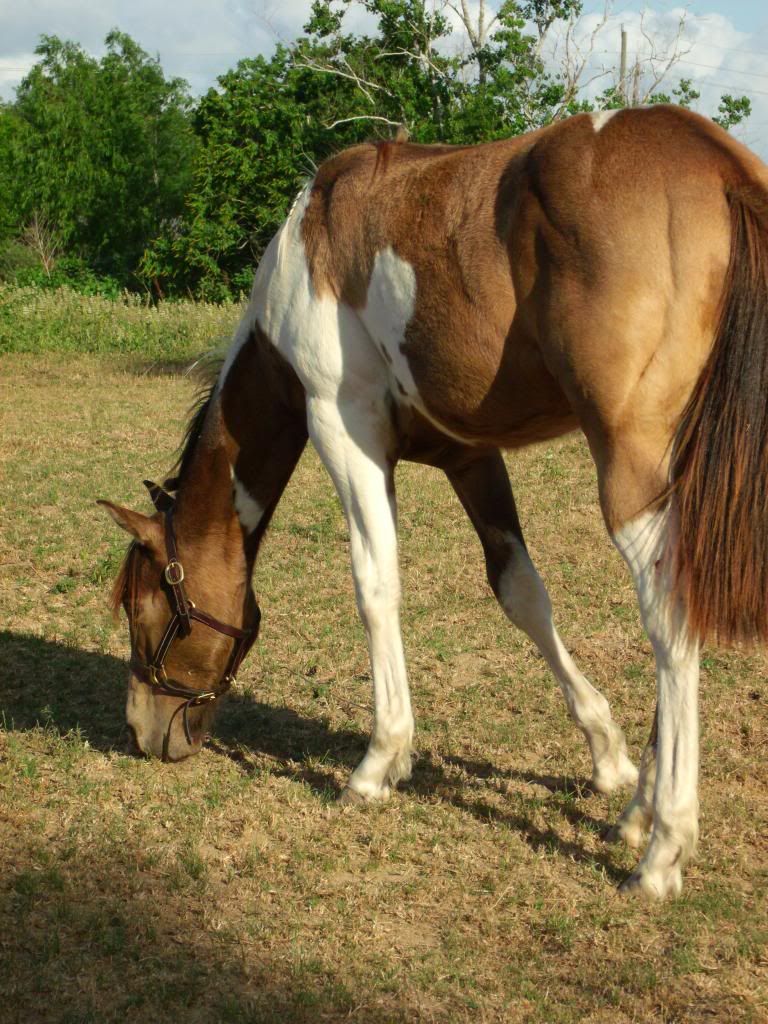 You can see where he sweat on his butt from running around LOL
And Bubba got a new fly mask! This one doesn't have ears and so far he hasn't been able to get it off muahahah
I also ghetto rigged their mineral tub in their paddock with some hay string.
Do you know how difficult it is to tie something to the fence with two nosy ponies in your face? VERY difficult! But I finally got that hung on up on their fence and some himalayan rock salt put in for them to enjoy.
Henny investigating my master tying job.
And that's all for now!! I'll probably upload more tonight haha. I will most likely let the boys out into the back pasture again with the other horses.
---
There on the tips of fair fresh flowers feedeth he; How joyous his neigh,
there in the midst of sacred pollen hidden, all hidden he; how joyous his neigh