Now that it's dark out by 7, it's extremely difficult getting to the barn after work and ride... So today I caught up for the week! I rode / exercised Fancy for 2 hours. Started with lunging, since Fancy seems to have an excessive amount of energy- she was very good, listening to my every command. I say "whoa" and she pretty much slide stops! I say lope, she picks it up the next step! We're very in tune.
Then we went on to trying out a snaffle bit, which was... okay, but she's definitely better in the bit she's in now. So we switched back over to her normal bit and got back to it. We practiced western pleasure walk/jog and then barrel dash. She's got the barrel dash in a jog down perfectly, so we're practicing the lope now. Did I mention she learns extremely quickly?! She's doing very well with that- of course we have our things to work on, but she is coming along sooo fast. Much faster than I could have hoped!
By the time we finished, it was time for a bath! She definitely enjoyed being pampered. And then it was dark!
I'd say our greatest accomplishment for the day was that she seems to be even more in sync with me than she was. I barely have to give her a cue anymore to do what I want, she's been listening so well. I'd say it was definitely a very good day, and it makes it that much better to have a mare that tries her very hardest to please me!
Here's a couple pictures from the day:
Miss Fancypants is excited to do some riding! :)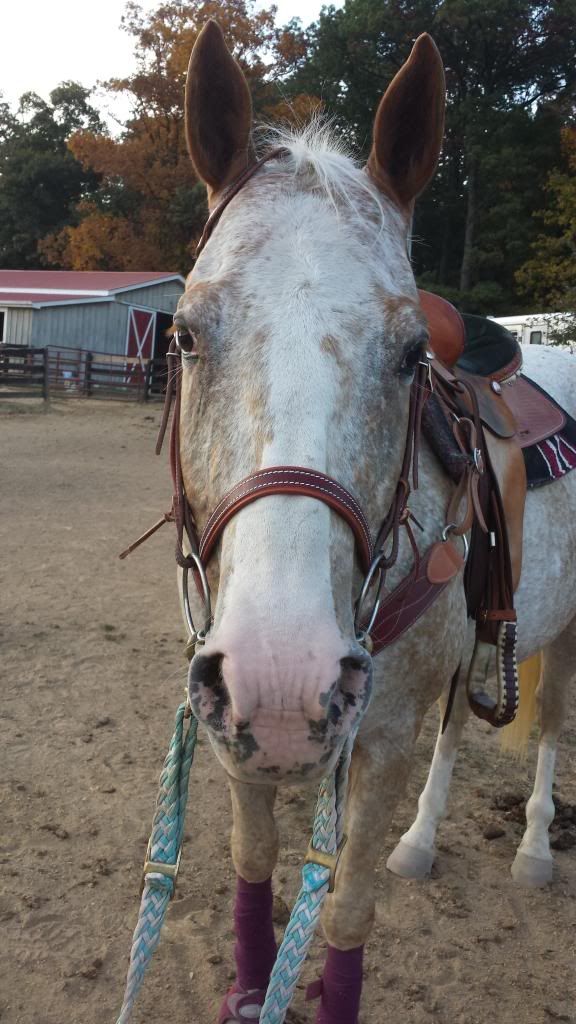 Riding at sunset (with a beautiful headset!)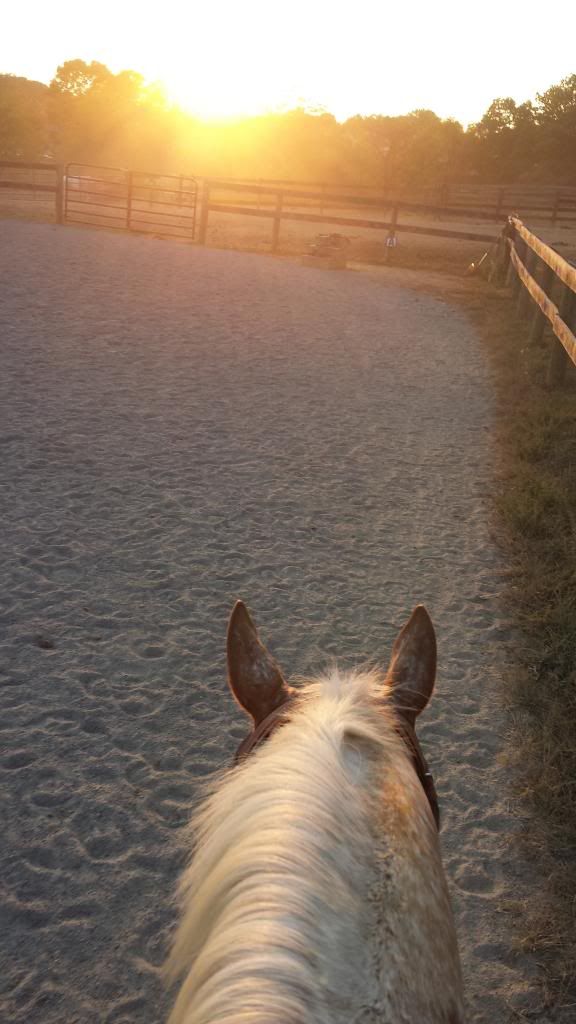 After our 2 hour long hard ride. And she's still in good spirits! She's always so happy :)