oh wow just relized I have reached over 1000 views, thanks guys
Saturday 7th May 2011
Mozzies are soo much better, I havn't ridden in nearly 3 weeks because the mozzies would drive me and Buzz insane.
So today I rode and I must say it was one of the best rides I have had in a while.
I finally figured out what my problem was, I focus to much on the walk, so I didn't, I trotted heaps.
I did 10m circles like at PC last time, kept changing reins.
It was good and I felt really good after the ride.
My lessons are probably going to be a while a way now lol, I'm going to Germany on the 17th
for 3 weeks
So exicted for that.
I have pony Club tomorrow then next weekend I have my last event
Okay I thought I should re new this....
Lots has happened since then, Germany was amazing
I miss it all the time so I should hopefully be going back this year some time
Got a full time job
a trainee ship in conservation which is what I wanted to do so thats pretty good.
Been riding on and off had one lesson at the end of last year, so much progress in that one lesson,but shortly after Buzz went lame, hoof absess and I havn't had a lesson since, just havn't gotten around to it.
Had my first show of the season already a jumping show, did 45cm AM7 and 60cm opt time. Came first in 45 and 5th in 60 so pretty happy with that
Have started training for the tetrathon with Buzz. He (we) is now jumping 70cm confidently have to get up to 80cm but were getting there, happy with his progress.
I have to start running, swimming need the motivation, but with these stupid mozzies and this heat it would need to be later at night and with my job I'm always so tired when I come home.
Hmm what else has happened....
Here's a pretty picture of Buzz while I think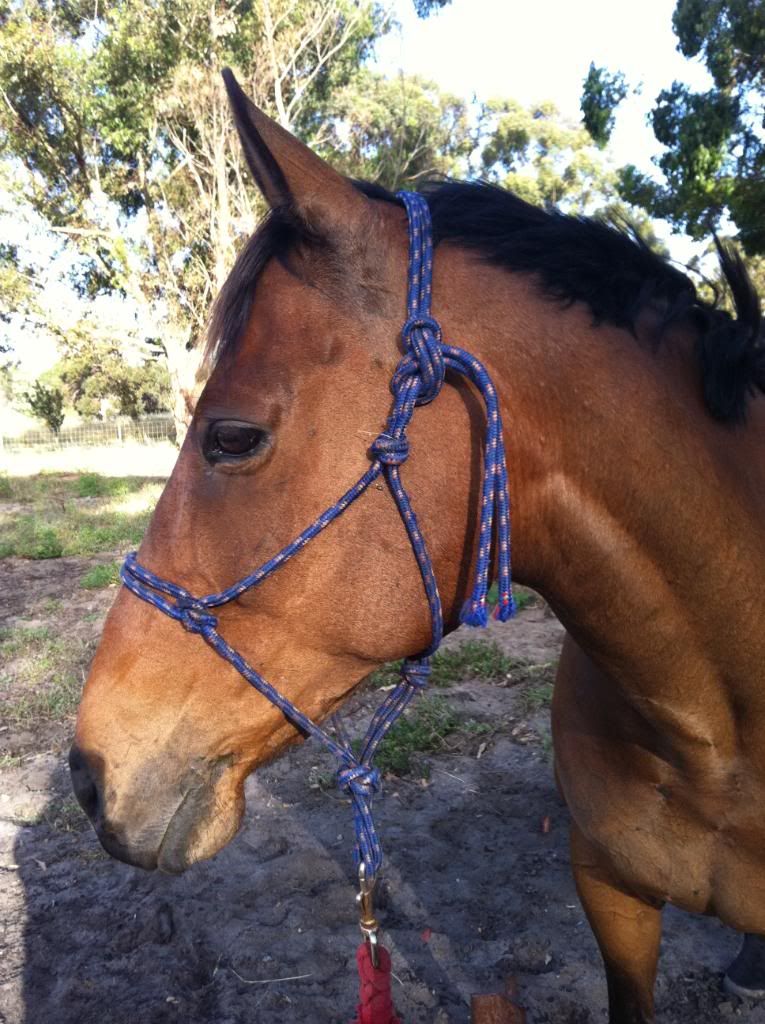 Well I cant seem to think as of now if I remember any important details I will post them, if not I will just try and keep a log of what I do
Buzz is looking so good! Dang it I hate Mozzies as well ah the beauty of Australia! Haha
---
Pocket - 8 yr old, 15.1hh Thoroughbred Mare
~You know you're a horse person when you say 'whoa' to your dog~