Pony power-A journey from showring to happy hacker
---
About a year ago I was looking for a pony I could share with my daughter to return to riding. I came across and add for Brackenbank Eva ( Eva the diva) on a big uk online horse sale site. She was a county level show pony doing quite well on the showing circuit. I saw her photo and kind of fell in love with her. I rang her owner to ask questions about her, told the owner I was looking for something to get both me and my daughter back in the saddle again safely. Her owner was so nice and a very genuine honest person. I bought her unseen, she was competing at county level so I had in my head there couldn't be too much wrong with her. I had her transported 9 hours up from Devon to Lincoln. Thats how this little black Fell mare entered our lives.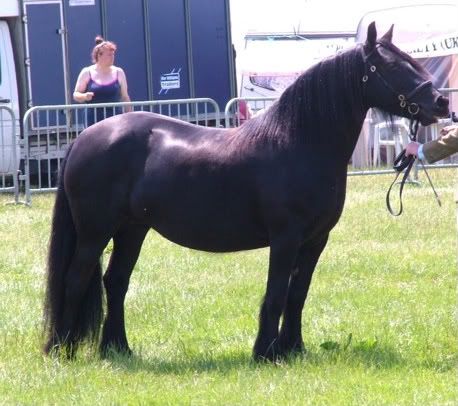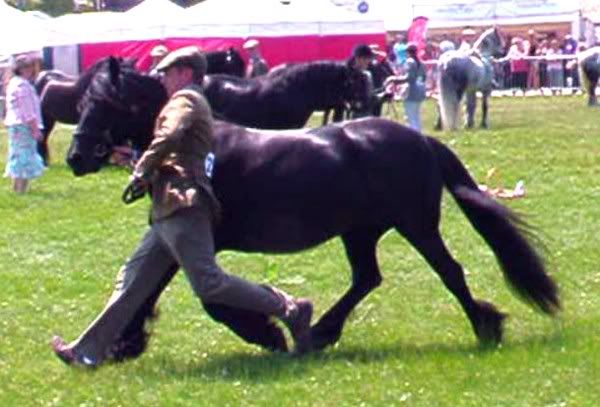 ---
TRAIL RIDING HOURS IN THE SADDLE

..37 hours 20 mins totaĺ 2016 !!! .2017..7 hour 15 mins
The first month we were waiting for her saddle so she had time to settle in. Lots of grooming, some lunging, lead rien/bareback rides for my daughter. She settled in fine.
Three weeks after we got her there was a little local show at a livery yard just round the corner so I entered her in some classes she came 2nd in best presented. 1 st in best condition and 2nd in Mountain & Moorland. I was very pleased if not shattered I entered all these classes as halter classes as we didn't yet have her saddle. I was at the time a smoker and running round the ring with her made me realise how unfit I was. I quit smoking a month later and I am still not smoking today.
I booked a riding instructor and had fornightly lessons with Eva. I am happy to ride currently in walk and trot and when I lose some weight will canter her too. She hacks out and is excellent on the roads going past farm traffic,buses and motorbikes without any trouble. I mostly go down by the river bank to get away from the traffic on the main road.
In this last year i have realised how lucky I was buying this little fell, she has been great to get me back riding and in the sadddle. She is not perfect but she is perfect for me.
I put on a lot of weight this last 14 months since quitting smoking
So I have been cutting back on what I have been eating and have lost 16lbs and now joined a weight management programme to shift the rest. I am aiming to get myself slimmer and fitter to eventually be able to do some trail riding and Long Distance Riding. I know I have the will power to shift the weight as quiting smoking was a lot harder.
I want to record our journey together and that is why I started this journal as a record for me to look back on of my journey with this little black mare who I completely adore
.
---
TRAIL RIDING HOURS IN THE SADDLE

..37 hours 20 mins totaĺ 2016 !!! .2017..7 hour 15 mins