Showing
Join Date: Jun 2011
Location: Cariboo, British Columbia
Posts: 11,952
• Horses:
3
Chiro'd? LOL, it is called adjusted. Oh and my horse is getting "chiro'd next Sunday after the first show of the year. Just teasin' you kiddo!
It was quick and I dont get off the farm much, okay????
---
I think it's spelled , "Cairo'd" you know, when you are in "da Nile" about how badly your horse needs adjustments.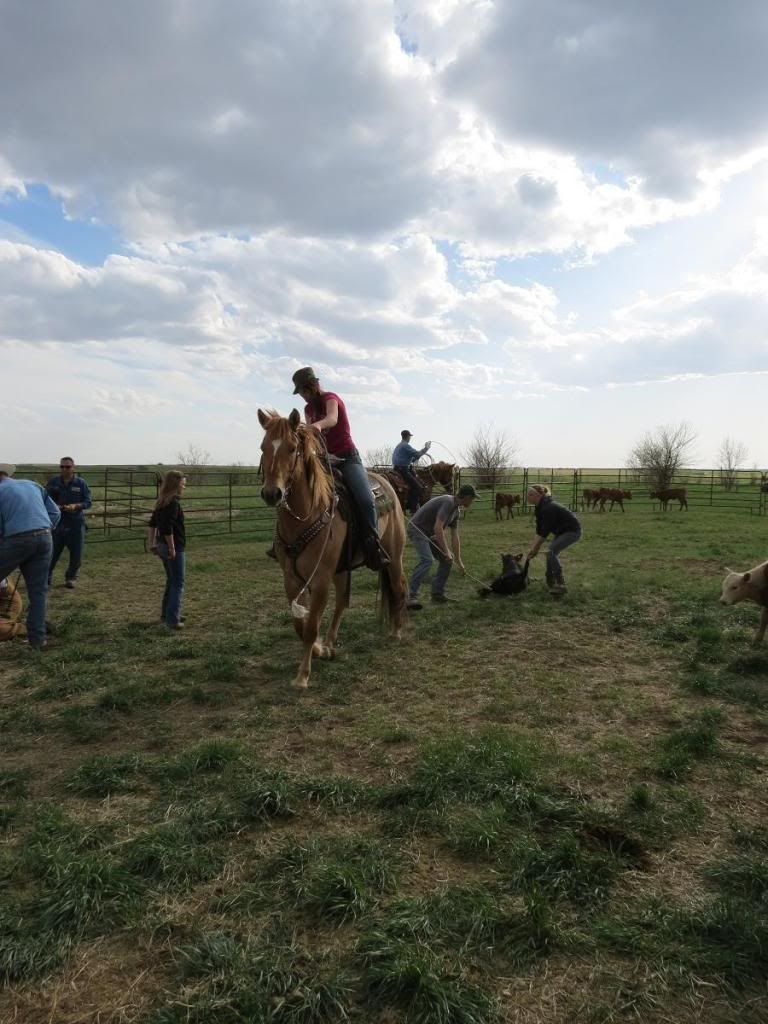 ---
I haven't posted in a while... Figured I might as well write something instead of procrastinating over my Creative Writing assignment...
I've figured out (with the help of my father) that after all, Squiggy is not sore, she's just been telling me that she wants me OFF of her face and wants me to teach her how to work on loose rein.
I allowed my father to ride her to help me figure stuff out... see:
I think... I taught my dad something!
So, re-training has begun. So far, I have her staying perfectly round and have pretty darn good cruise control at the trot with a draped rein.
The lope is a different story. She wants to charge into a run, and when I try and slow her up, gets all tense and stupid. So, I'm just establishing some cruise control there too... making her sit her butt in the ground when she ram-jams, and start over.
When she does agree with me and works on the loose draped rein, she is a lot more relaxed looking and happily plays with the roller on her bit, which she loves!
It's a work in progress and hopefully I can w/t/l a barrel pattern by June 9th for a gymkhana fun day!
---
Went for another ride today... she's starting to figure out what this loose rein buisness is all about, and she's getting more relaxed in the lope, which is exciting for me. We loped along the trail in the pasture and I just had to check her every now and then.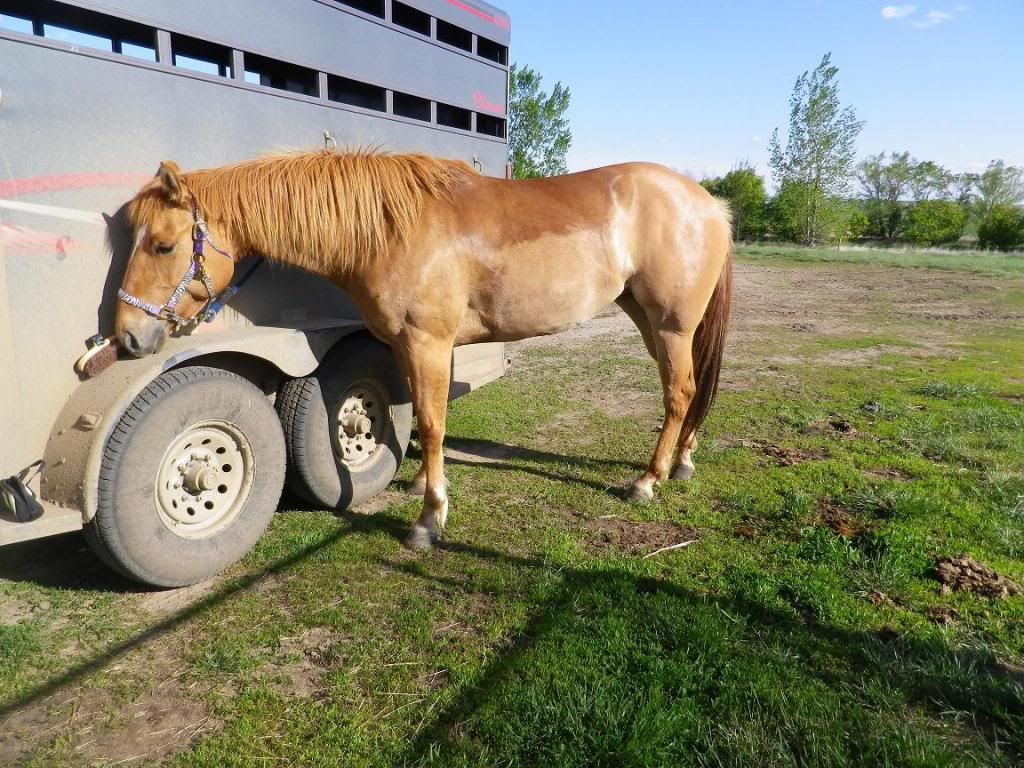 ---
Whelp, I had my first BAD blowup at a horse the other day, but it ended well.
I went out in the field and got her into a trot, and I fooled around with this for over 30 minutes. She would not trot nicely for me. All she would do was get into the worst trot ever and go. It was uneven and jerky, and fast. Not to mention her swerving EVERYWHERE. After asking nicely for a nice trot, I ended up sitting her butt into the ground (giving her face a good jerk) and making her BACK UP. And BACK UP NOW. After a several tries of that, I ended up punching her on her neck. :( And then tried again. Apparently it worked. This is a good 20 minutes after I started with it. I got a few good circles and figure eights at an even trot.

And then I shall finish the story later.... break is over
---
Yeah :/ blowups happen.. be careful though. I once smacked a horse in the mouth for trying to bite a child that was leading her. Needless to say the horse changed her tune asap. I don't like hitting things, it's very childish of me and very disrespectful.. but it happens.

Hope you enjoy your day though
---
"Strength is the ability to use a muscle without tension"

Did she get Cairo'd after all? Perhaps she is sore and was feeling unbalanced?
---
I have said what I have said. I have not said what I have not said.
Con't...

And then I asked for a lope. I was expecting her to ram-jam and start pounding, but no, she loped like an angel! Something that hadn't happened in quite a long time!

No, I didn't get her ... adjusted. I let my dad ride her, and they sorted out some issues and none of the things I saw as pain were happening, so I just have to be a hardass and adjust her attitude a bit.
---