Been awhile since I posted Delia foaled 3-10-2010
---
Everything was perfect....we have a colt...3rd foal on ground so far....all is well, Delia and Peanut are fine, registered name will be " Ponderosa's M&M Zorro" Here he is.......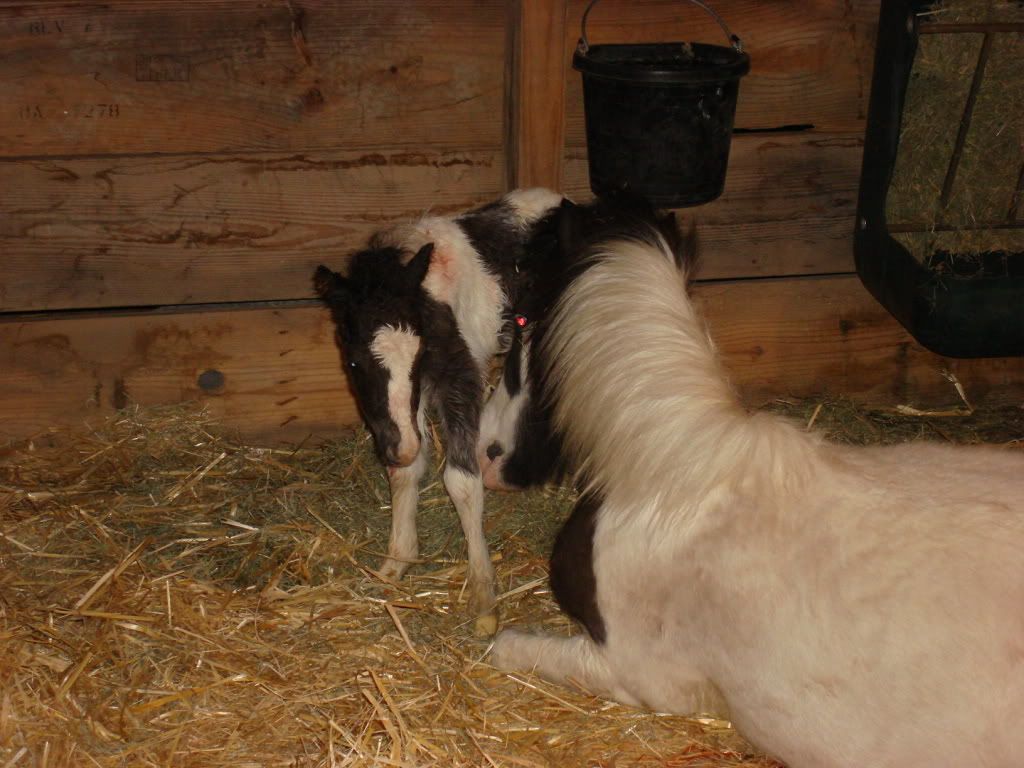 He is the funnest foal thus far, so much spunk....
I have had alot going on, had to put my Niles down, the same day Delia foaled....it was a rough long day , but what god took away, he gave me ...Peanut....:)
Well, I think he is adorable.....:) He is so much fun to be around, .....Have 4 more mares that are going to foal...:) I hope they are all as easy , and perfect as this one...
Awww, sorry about niles. Peanut is adorable!!! I always love the tiny little feet
Congrats! Will have to remember to look at the pics at home since they're blocked here at work :(

I have a mare very close, I'm thinking she'll foal this week, but I'm hoping she holds off until next week so I'll be off... but preferably the beginning of the week since it's TOC :)
Trained
Join Date: Sep 2007
Location: Hatton Vale, QLD, Australia
Posts: 5,227
• Horses:
7
aaaaaw hes so cute :) congratulations :)
---
"I whisper but my horse doesnt listen...So I yell!!...He still doesnt listen"
Thanks ..ya'll....Jessi, Im watchin Jewel...I sent you a email....:)
Adorable!!!!!!!!!!!!!!!!!!!!!!!!!!!!!!!!!!!!!!!!!! !!!
OMG I want to squeeze him! Lol, what an adorable little guy! Glad all went well!