Before and After. Pippins new hair cut!
---
Gave Pippin a hair cut today.
Before,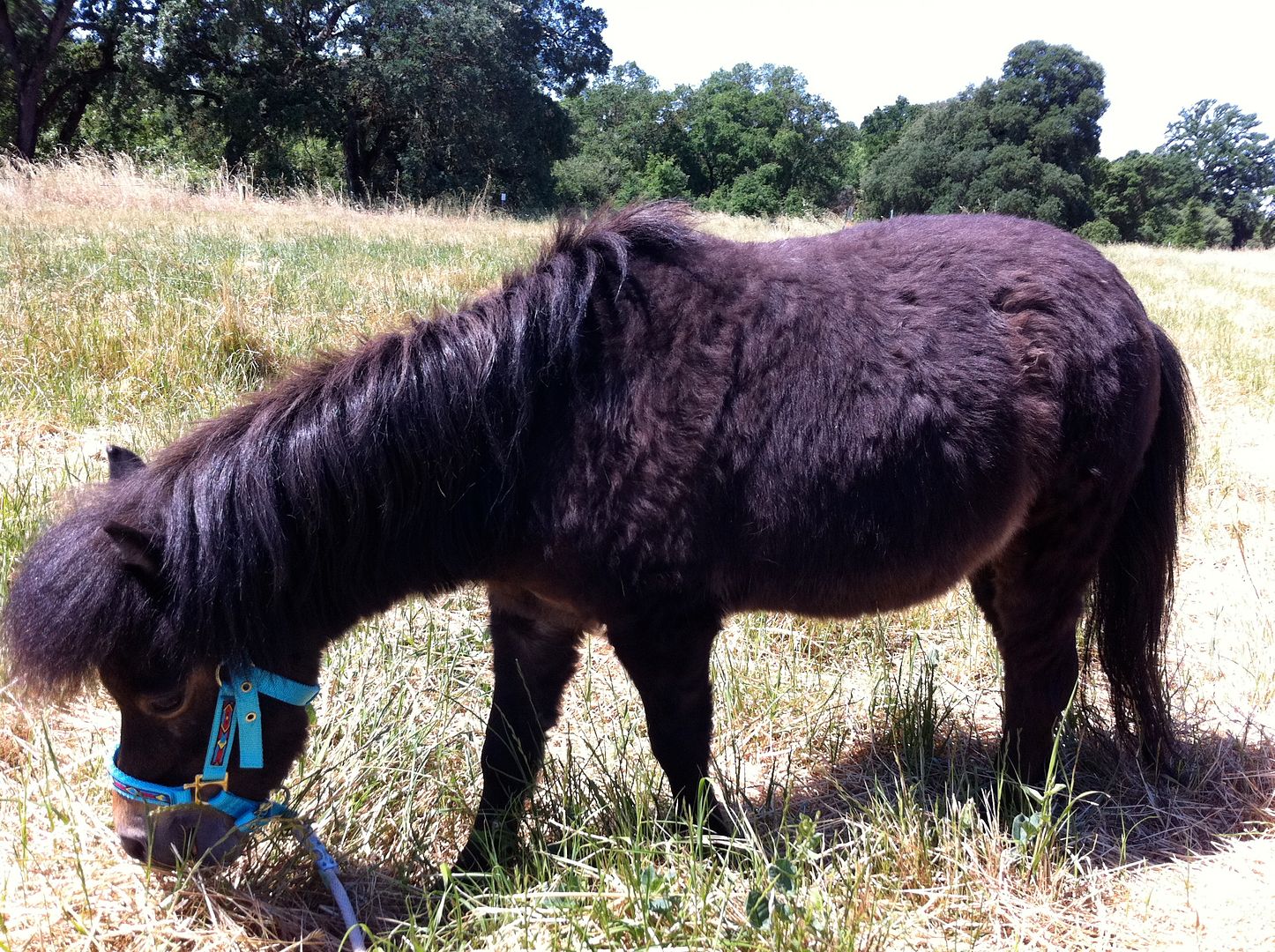 After,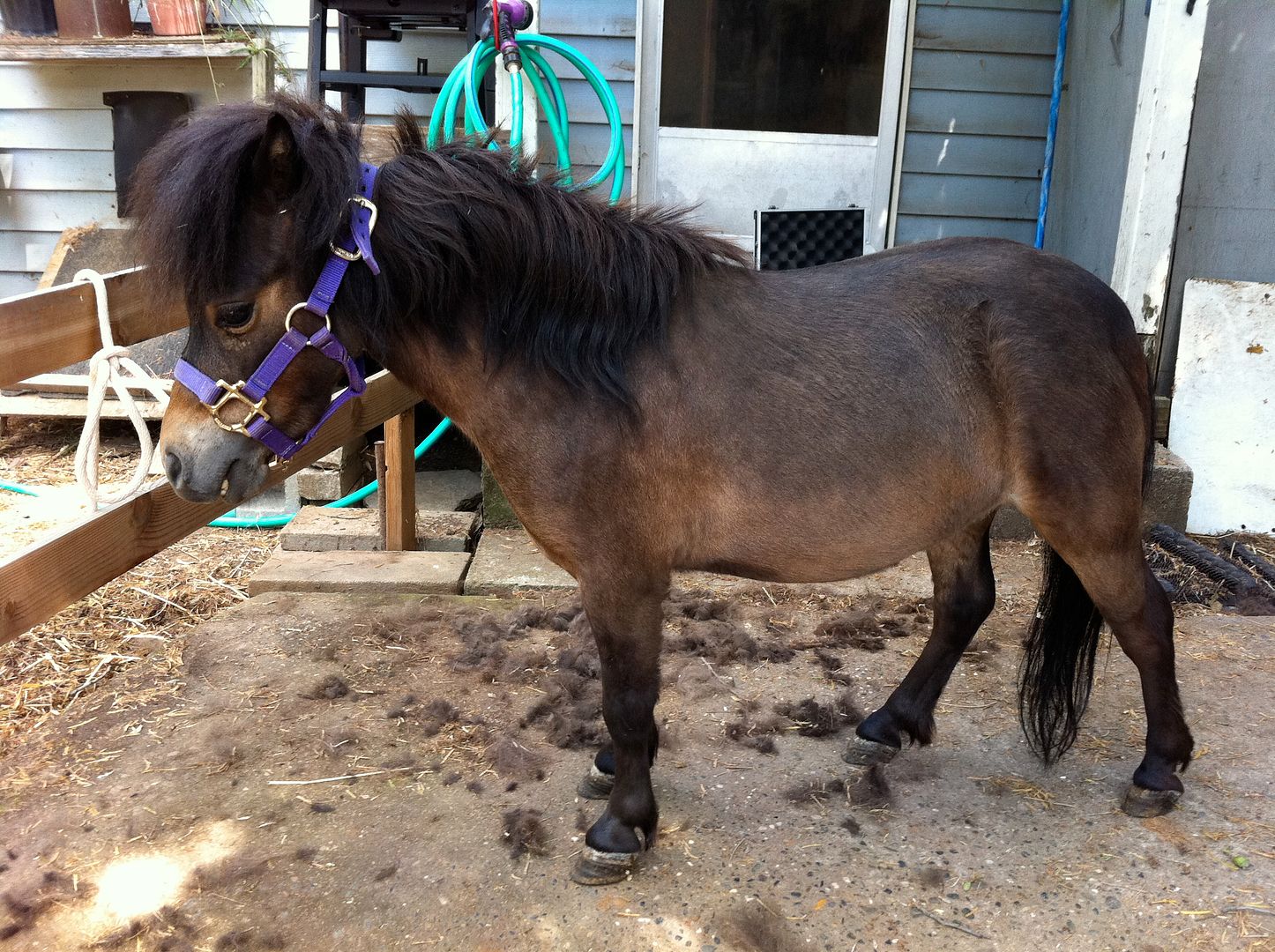 Let's see your before and afters!!!
I love minis! Pippin looks like a totally different pony after the haircut.
Posted via Mobile Device
Oh my goodness. What an adorable fluffy mane!
---
Red Money Maker (Red) - 2004 Sorrel QH Gelding
Ahhhh, he's looking so adorable, bet he feels better too!
How did he do for you, stand like an angel?
Has O So gotten his spring make over yet as well?
My weather has been staying wet, and cold unfortunately.
I don't have any "complete" before and afters, but I did manage to give them bib-clips......
Only have pics of three out of the six, did not remember to toss the camera in the groom box the first day.
So here's Domino, Dancer and Hobbs anyway.
204.jpg
186.jpg
199.jpg
Wow, Hobbs ( if he is the horse in the last pic) looks alot like Pippin!
Yah, O So got his hair cut a few weeks ago. He was a lot easier and stood nicely the whole time. When I tried Pippin back then, he didn't want nothing to do with the clippers. This time he stood pretty good. He moved a bit until I had him pinned between the fence and my chair! LOL
Here is O So.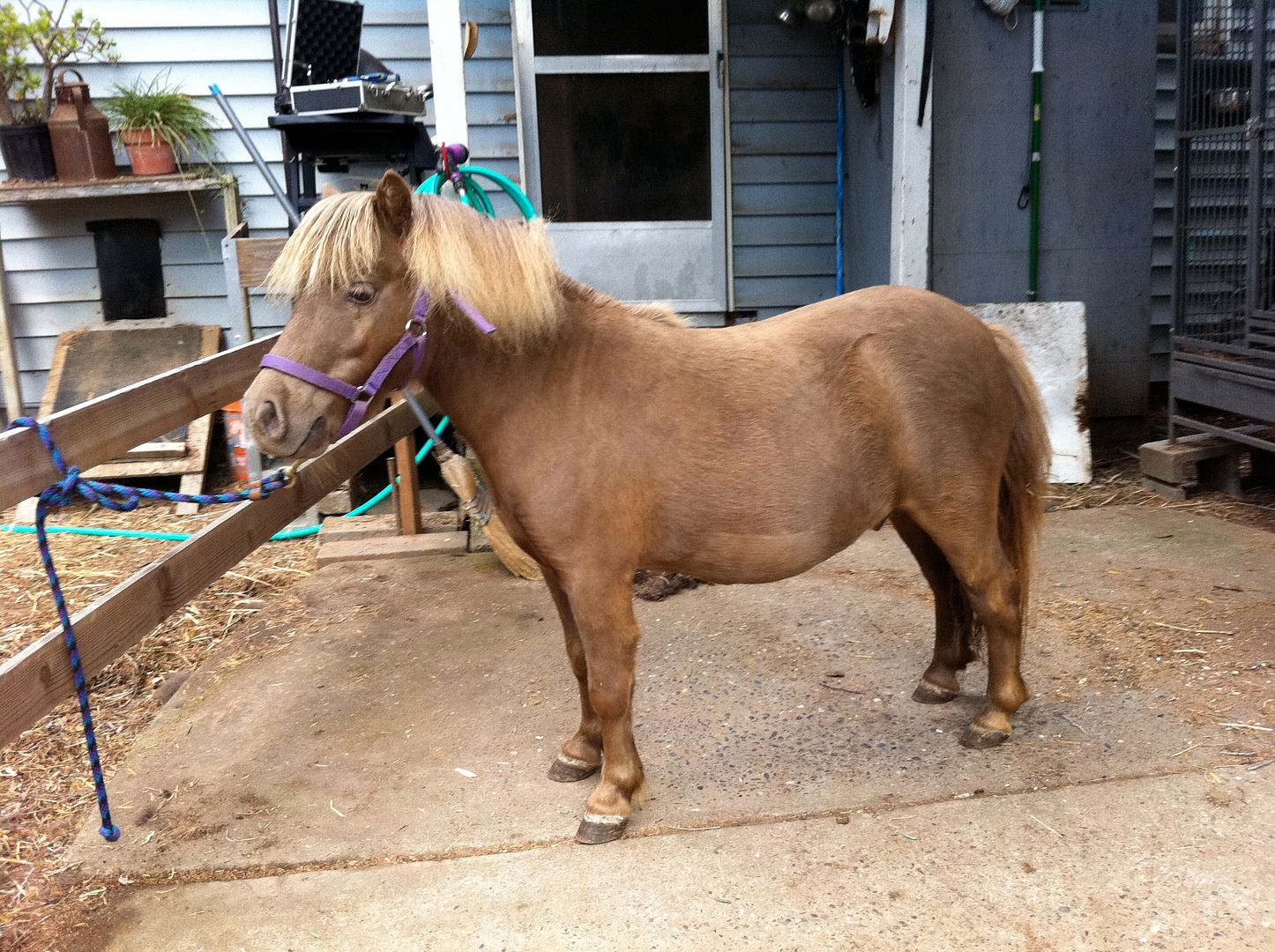 You can see down on his belly where I got it a bit shorter then the rest! LOL
Yes, I do think Hobbs has very similar coloration to your little Pippin!
(Hopefully before too awful long, I can post some "finished" pics....)
Don't worry about your "oops" spot, in about two weeks it will not even be noticeable.
Looks like you did a very nice job on both of them.