Finale and Matias
---
Just wanted to share some pictures of my almost 5 year old son, Matias with Finale. This was after Finale's bath before his body clipping. Finale is a yearling stallion, and pretty sweet, but he is getting gelded VERY soon. I made an exception for this one day, being as far as an arm's length away of the two of them to take pictures. I'm usually standing right by Finale's head when my son is with him. He hasn't gotten fresh with Matias so we plan to geld in the next couple of weeks to help prevent it.
Feel free to add pictures of your kids with their horse friends! I'd love to see them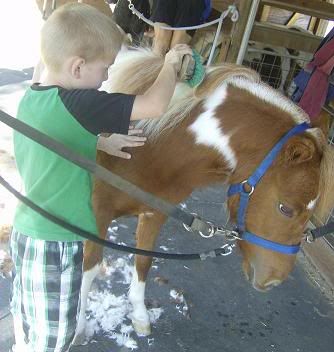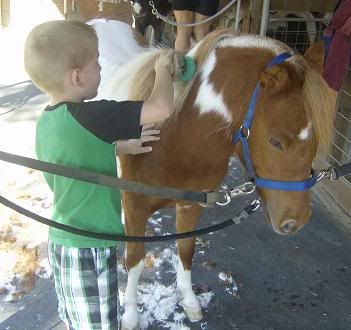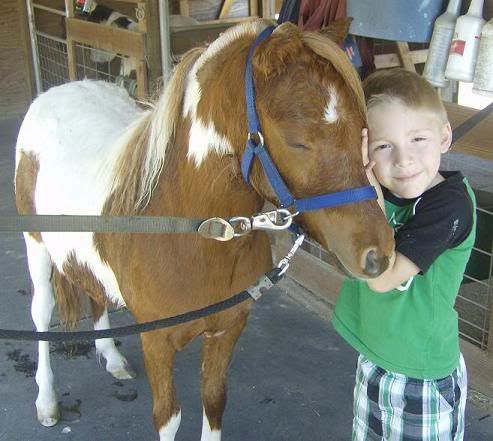 ---
Last edited by StacyRz; 11-02-2011 at

04:31 PM

.
I love that last pic! So sweet!!
This is my son, Keanu (7), with my old gelding, Dakota (9yo arab/saddlebred cross).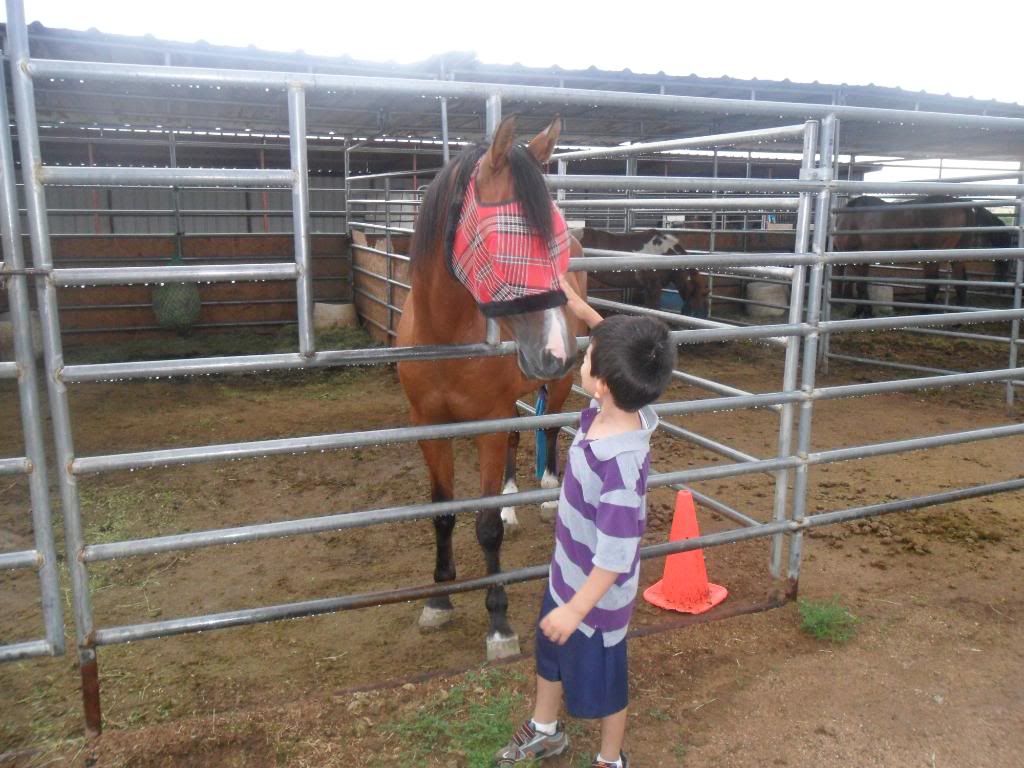 And my cousin's daughter, Tatum, sitting on top of Dakota (Dakota LOVES kids).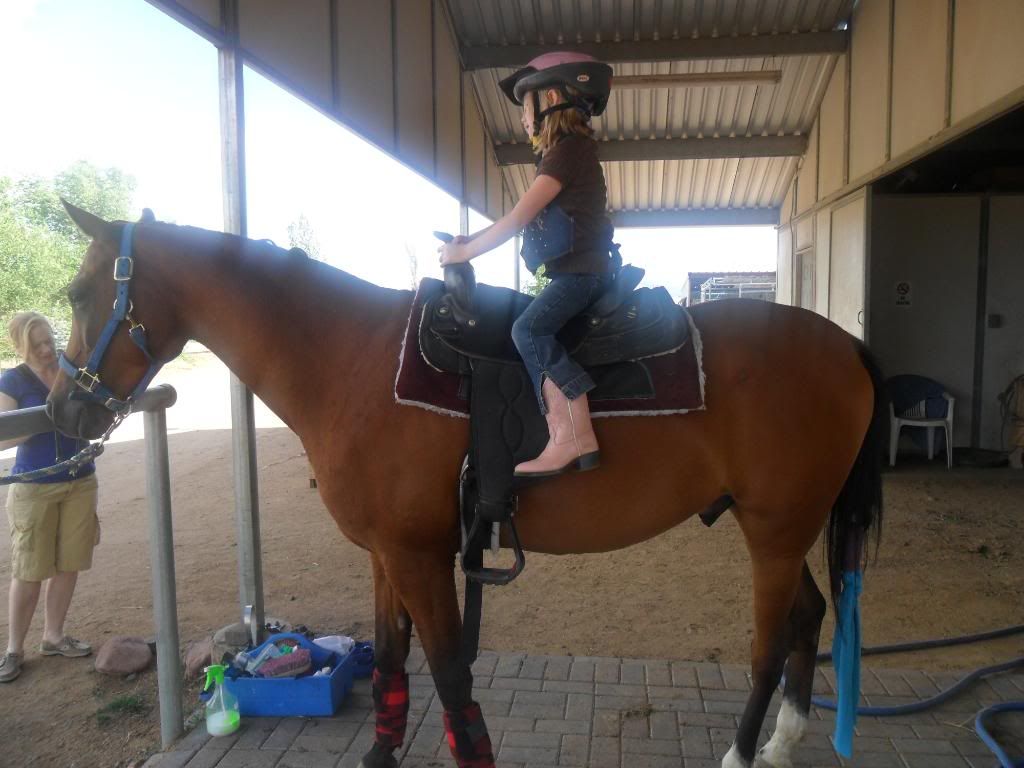 ---
Do not tell me I can't...because I will
show
you that I can.
FANTASTIC pictures! Thanks for sharing. I hope to someday get another Arab. Don't tell Finale but they're my favorite breed *lol*
Dakota was more arab than saddlebred (3/4 arab and 1/4 saddlebred). I was never a fan of arabs until I worked with him. Still not my favorite breed, but he was definitely a special horse.
---
Do not tell me I can't...because I will
show
you that I can.
I know what you mean! I was strongly advised against an Arab by my best friend/riding instructor. She went on a week vacation and I found my Basko. He was being advertised as a free lease. I went to meet him and he was starving, a rack of bones, and standing literally in inches of muck in his stall. (He has once been a gorgeous show horse.) He was so pitiful but once he put his head on my shoulder I was SOLD. His owner knew she couldn't afford him anymore.

After about a week the barn owner who was his owner, went to feed him as I was leaving, walking down the driveway. She opened the corral door and instead of running to his stall to scarf down his food as he always did, he ran all the way down the driveway after me!
She immediately started crying and signed him over to me. It was a very emotional and touching experience that I will never forget.
Awwww! Dakota would whinny when he saw my truck pull into the barn and he would FREAK when I'd turn him out. He'd start bucking and tossing his head and calling for me. lol I retrained him from the ground up because he had no manners and was awful under saddle. I worked with him for two years, was given him by my friend (his owners "gave" him to her [or said they did] because they couldn't handle him, then she couldn't handle him on her feed bill anymore, so she gave him to me), then his owners took him back after they saw what an awesome horse I'd turned him into. Yeah, broke my heart.
---
Do not tell me I can't...because I will
show
you that I can.
Ohhh that would've broken my heart too =/
Isn't it funny how sometimes the "freebe" horses end up being the kindest souls?
There's a lot more to the story, Stacy, but I'm not gonna hijack your thread. lol
---
Do not tell me I can't...because I will
show
you that I can.
LOL SAME HERE!!! I shared the sweet & short version