Friend found a cartoon based on my life! LOL
---
My friend found this cartoon in the local paper and though of me and my hubby!
Funny thing is, my O So is almost that color and I have blonde hair and hubby has black, well going grey now, but was black! LOL
That's so funny!! Betcha you'd do that though :P
Quote:
Originally Posted by
mysticdragon72
View Post
That's so funny!! Betcha you'd do that though :P
LOL, yah I would if I could!
O So has been in the house and we actually go through the house to go from one yard to the other all the time. If I could potty train him and keep him out of "everything", I would let him live in the house. The bed would be out though because it is one of those sleep number beds and I don't think the air chambers could take his hooves! LOL
O So in the house!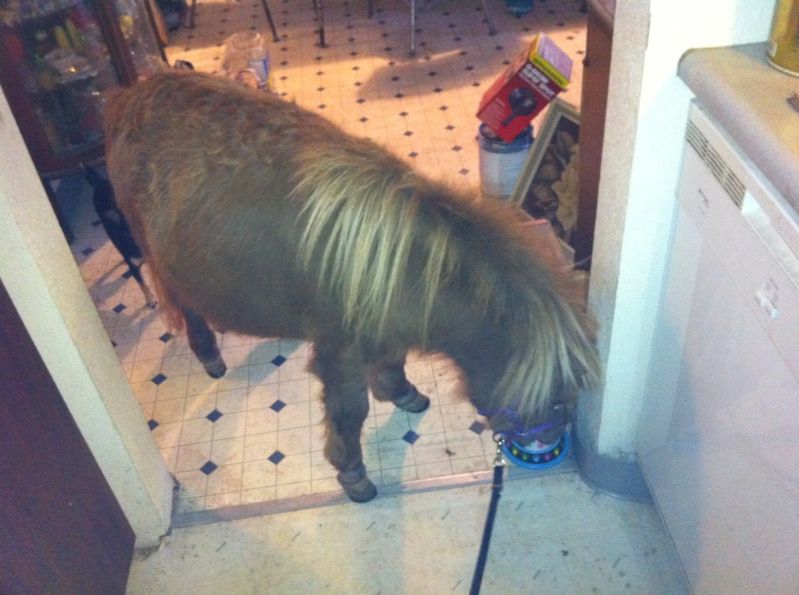 HI-La-Rious!
---
A ride a day keeps the worries away!
HAhahaha:)
---
So in lies the madness, the pursuit of the impossible in the face of the complete assurance that you will fail, and yet still you chase.
---
Last edited by flytobecat; 01-04-2011 at

10:01 PM

.