There are so many uses for these little guys....
I've never been able to have little kids ride on mine... The one tends to buck.. and the other just doesn't MOVE.. your horse is so beautiful!!
Here is my horse Storm's Houdini. He is a 3/4 Morgan x 1/4 Appy
Here he is two weeks after we got him, he is 8 weeks old at this point (we got him and his mom)
Storm baby 4.jpg
Here he is last fall at 3.5yrs old
leg yields (2).jpg
It's awesome to see how all these horse look in the "after" pictures!
My old OLD instructor had a distaste for minis because she didn't know what the use of them was. I think they're ADORABLE
and
useful!
. The one I knew was also really friendly, would come when you called her name. We also have one my mother's particularly fond of in my new barn, he kind of scares me though
. Beats me why...
Teen Forum Moderator
Join Date: Dec 2010
Location: South East Texas
Posts: 7,157
• Horses:
2
Quote:
Sour's looking good there!
She is due to foal soon isn't she?
yep! We're thinking the second or third week of May. About a month left! Its funny though, it wasn't until last week that she started showing. I went out there on a Saturday and she looked normal, then that Tuesday I came back out and she looked like a BLIMP! I feel so bad for her xD
---
Everyone in your life is meant to
be in your journey, but not all of
them are meant to stay till the end.
Ok, better one for me, my riding ages ago and my mare ages ago and my mare (vid) this year and me this year!
Ages ago.. I love my legs and how fat my mare is.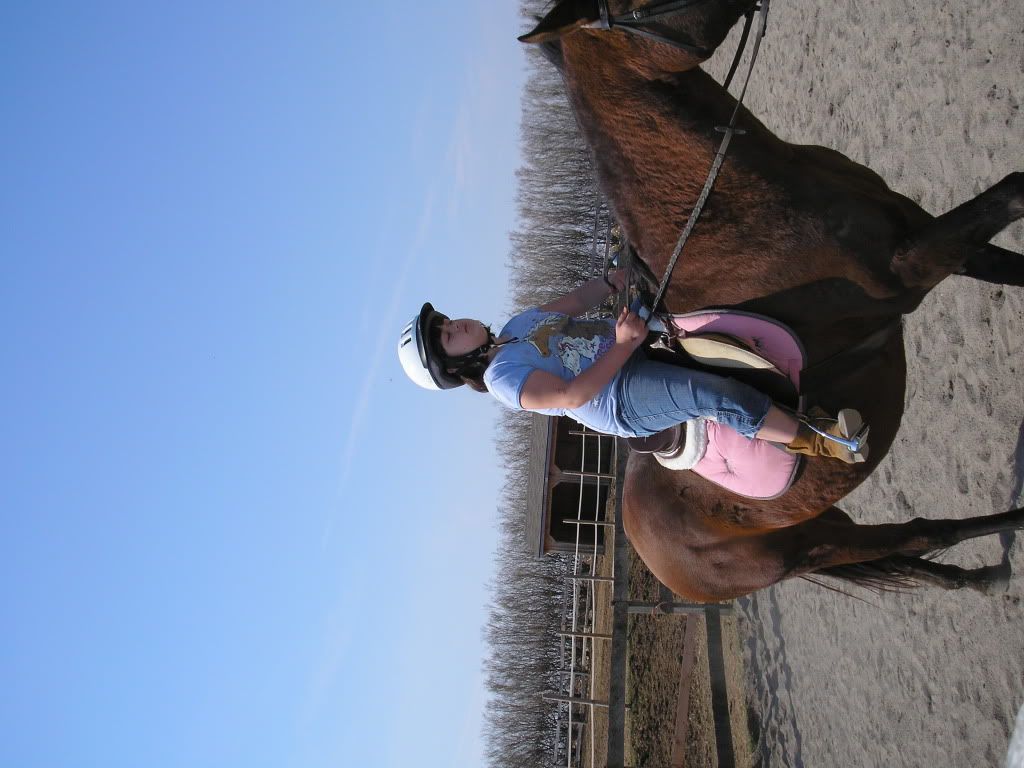 OK, so this year. :) This is better... WAYYYYYYYYY BETTERRRRRRRRRRRRR!
YouTube - ‪Cantering Secret‬‏
cute little thing! one day i shall teach one of our barn minis to drive :)
---
*TravAQHA* <3
I have a before and After!
Delilah is a halflinger pony cross, She is the sweetest little thing though a bit spooky, but she is coming around.
Before:
Now:
What an improvement!
---