I finally found one! :D
---
Ive been searching for another small mini for over a month. Trying to find one in my price range and registered. Well I found one.. He's a 2 year old paint gelding. 30 inches, that shouldnt go pass 31 or 2 she said.. He's registered with AMHR and he is smaller built then Sarah. It's a 4 and a half hour drive but she said she would meet me half way and is very negotiable on price for a great home. She said he's skiddish because he's the low man on the totem pole and gets picked on by the others. She said he does great with his feet, leads well and is very good with children, loves treats and petting. I think he'll be a great little companion for Sarah
Now Im just wondering what we're going to do.. We hauled Sarah in the back of the truck.. securing her with leadropes.. but we didnt take any interstates I dont believe.. :P So we may have to borrow a trailer.
View Ad - DreamHorse.com - Dream Horse Classifieds
form_horse_id=1464270&share_this=Y
and here is a pic.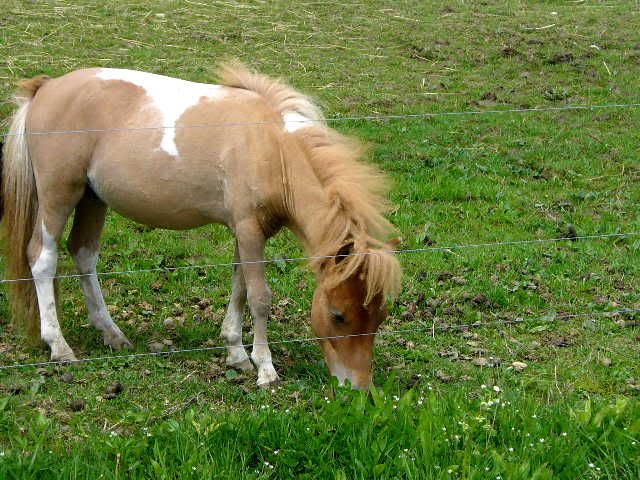 Here is his site.
I'm so happy. EEE!
He's beautiful! Sound's like a great new friend for you and Sarah! Good luck
sorry here's the actual link
So cute :) Keep us updated.
---
Blue Eyed BLY~ 2/3/03
Calico Sonny Stockman x She's On Cloud Nine
Here's a couple more pics that she sent me.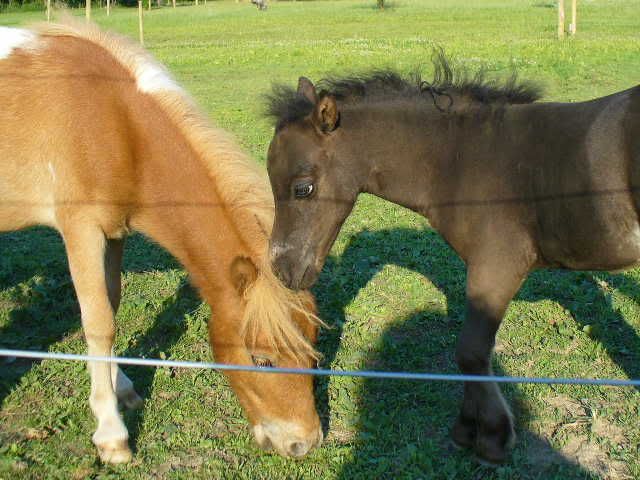 Aww...Soooooooo cute! Loving the winter pic.. Haha he looks like a little wooly mamoth hehe :)
---
Blue Eyed BLY~ 2/3/03
Calico Sonny Stockman x She's On Cloud Nine
Started
Join Date: Sep 2009
Location: Port Orchard Washington State
Posts: 1,870
• Horses:
3
Whoa fuzzy much?! He looks so cozy in his furiness! I wanna hug him.
---
When life gives you lemons....chuck em at whoever is giving them to you!
I don't want lemons! I want cookies!
From what I understand he's still very green with alot of things, leading, getting his hooves messed with and stuff like that.. so Im going to have to start from the ground up with him, which wont be a problem. I got plenty of time to get him used to everything. When I got Sarah, she spooked at car doors shutting but she's pretty well despooked to everything now and ive started her on flexing, backing and disengaging hindquarters and she's doing really well. If he's got the temperment that she says he does, there shouldnt be a problem.
You right it probally won't take much handling at all to get him despooked :) Mini's are extremely intelligent. Sometimes a little to much so.. Haha.. I am learning a lot FROM my boy lol He is something else and I can't imagine having another mini in with him.. Goodness know's what they could get into together lol :)
---
Blue Eyed BLY~ 2/3/03
Calico Sonny Stockman x She's On Cloud Nine