OMG AMAZING :) :) :) i love pics :) how do u make pics smaller mine come out huge and its a total pain!!! x
Oh wow, he is cute. Congrats on him and the placing at the show!! Pics of the older ladies are coming soon I assume?
Edit: I saw where you explained the older ladies After I posted, sorry:)
---
I miss you Rascal. Every day, all day.
---
Last edited by Rascaholic; 10-25-2011 at

10:56 AM

.
Quote:
Originally Posted by
brackenbramley
View Post
OMG AMAZING :) :) :) i love pics :) how do u make pics smaller mine come out huge and its a total pain!!! x
Save your pics to a file on your computer.
Open each using your photo programme.
Look for something that says resize.
Resize to about 450 along the longest side.
Save and go on to the next pic.
Most usually pics about 450 x whatever, show up best on websites and forums and don't take the viewer an age to view.
Some very large pics won't even load, if the view is on dial-up.
Lizzie
Rascaholic, I am planning on getting the older lady as well. I was offered a great price for her and she is just a wonderful mare! Very pretty and a pleasant and gentle temperament.

Thank you all so much for all of the kind words about Finale. I'm really excited for next year's show season. He is still a stallion so gelding is our next step. Of course I didn't immediately decide to geld him (you know the "oohh he's my lovely stallion and EVERYONE will want to breed to him" mentality LOL) But I have small kids and think all of us, including Finale will be MUCH happier if he's gelded. And my kids are interested in showing him as well, so it's a no brainer =)

I have some really cute pictures from the show I plan on posting tomorrow. Thanks again for the compliments!

Lizzie, I just LOVE your horses!
Thanks to Karen S. for taking such fantastic photos!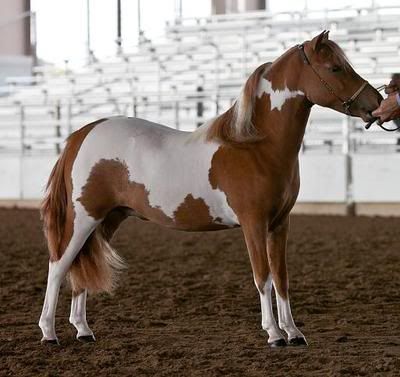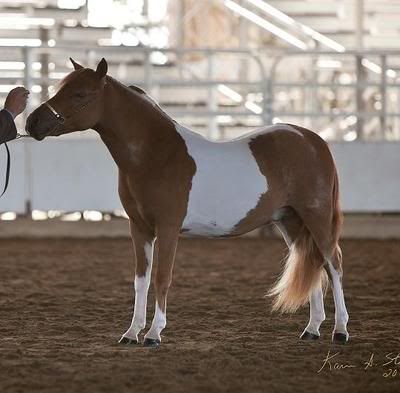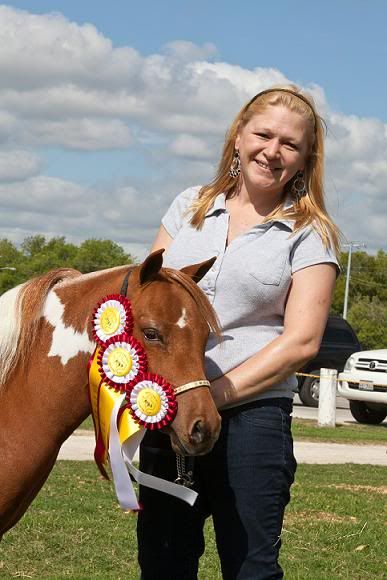 Me with Finale after the show
Beautiful pics. What a lovely boy you have there. I can see a lot more ribbons in your future!

So glad you like our horses. Actually they are all really owned by my daughter and some by my granddaughters.

Lizzie
He is such a handsome guy! Lizzie I love your horses to and I can honestly say if I could own any horse it would be a qypsy. There was a show here a few month back and the horses were amazing! I did not get to go but my friend did and I got to drool over her pictures. ; )
---
Amanda
Horses lend us the wings we lack.
Great photos, love the one with you and Finale together.
Congratulations on placing so well your first show. He really is a handsome boy!
---
really love new pics :) :) so much excitement and sucess in the future i think!!! :) x