Just some pics of O So!
---
I haven't posted in a while so I thought I'd share some new pics of O So! I am now calling him fuzzy wuzzy! LOL
He's got an eye on you! LOL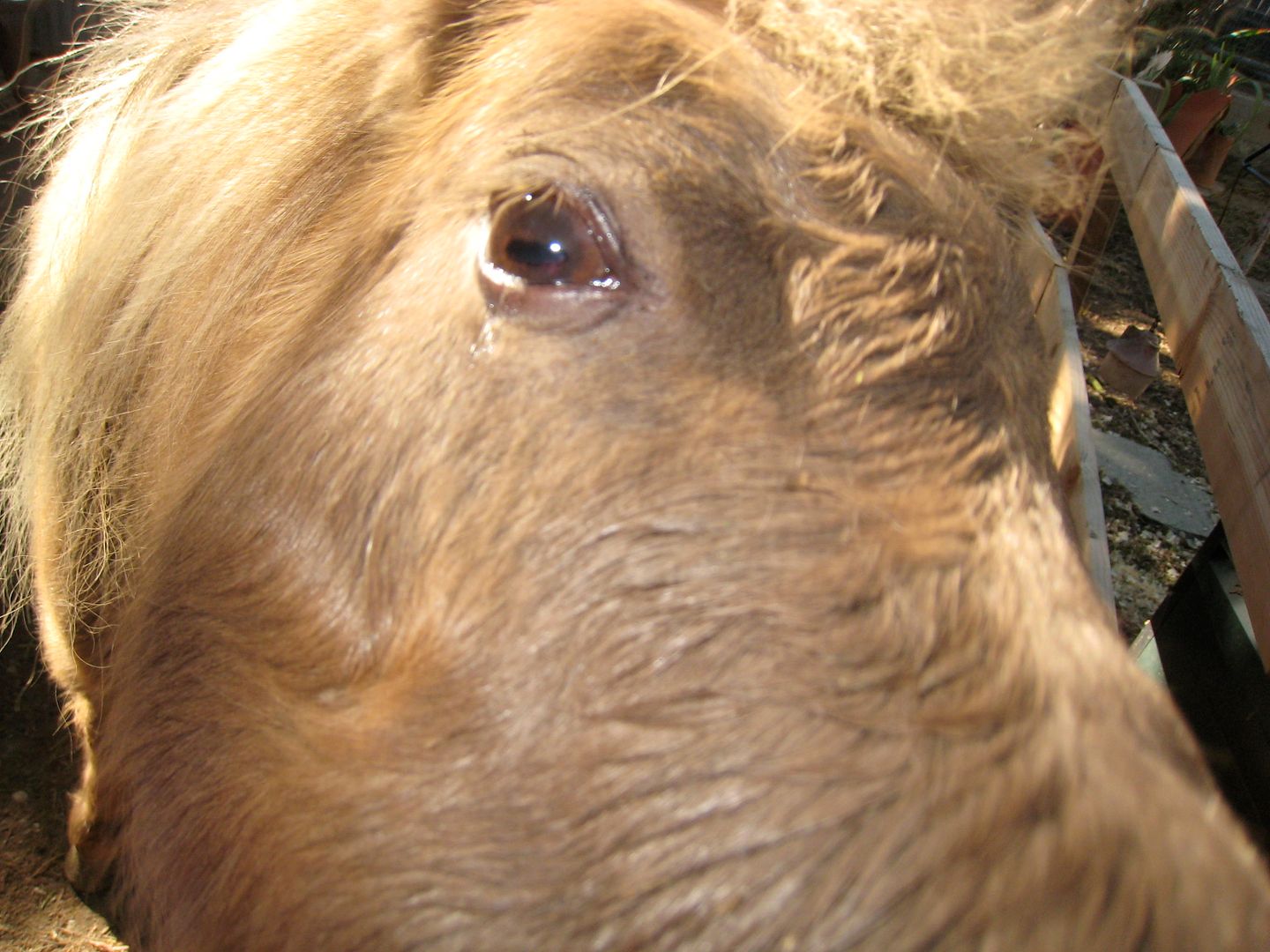 Look how innocent he looks! Yah, looks! LOL He is actually being a punk and trying to nip me!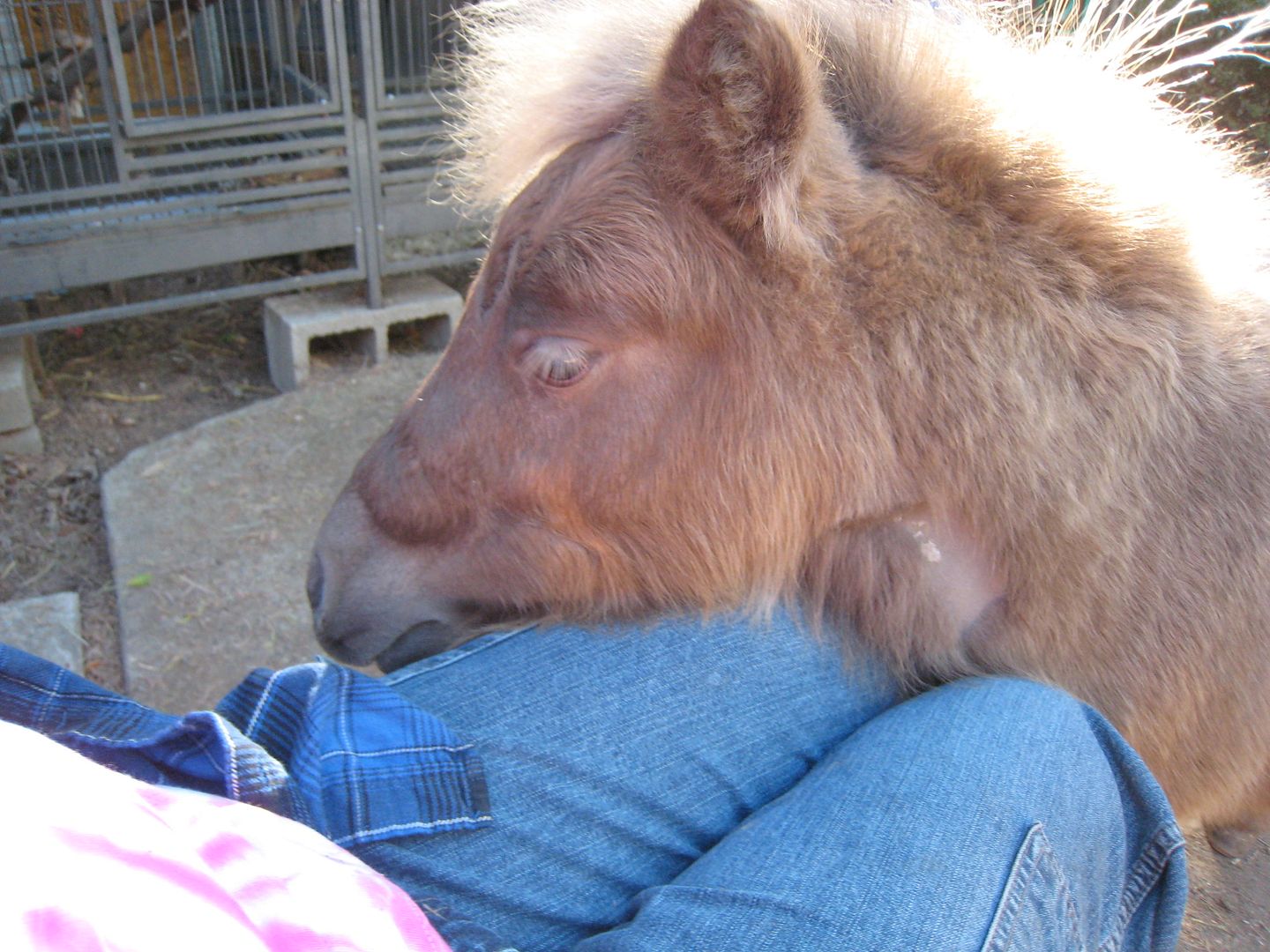 Tiga the dog and O So!
Playing with a Jolly Ball!
Fuzzy wuzzy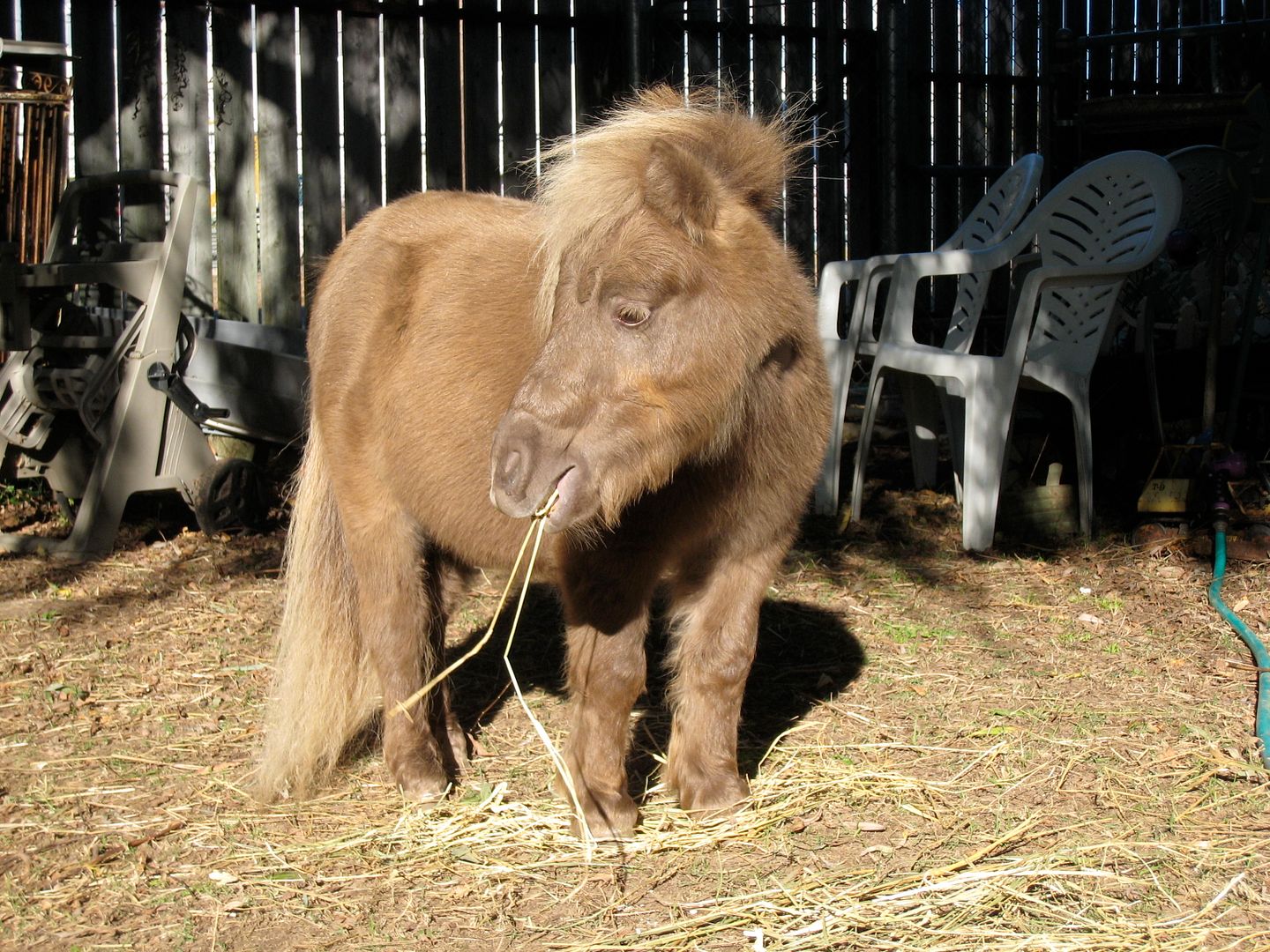 I have to update too! As some of you know O So is now a gelding! His surgery went well and he seems to be doing well with his recovery!
Yay! Glad to hear the arrhythmia was just temporary.
Looks like he is definitely entering what I like to call the "hairy hobbit" stage.
It never ceases to amaze me how completely different they look with their winter woollies! You'd think I'd be use to it by now.
You would never guess that under all that hair are gorgeous little horses...
---
Thanks you guy's!
Yah, the arrhythmia was just a drug induced one! It is now noted on his charts that he is a light weight and doesn't need much to put him down!
I also got an official weight on him now! He weighs a whole 146 pounds!
What an oh so cute boy. lol
How old is he?
Ive had a few minis and raised a mini stud.
Wow only 146lbs. Geez that's my husbands weight. How cool:)
Posted via Mobile Device
He is so darn cute! Please refresh my memory...how many inches tall is he, and how old is he? I really like his color!
Thanks you guys!!
He is 2 and a half years old! Will be 3 in April. He is a whole 28 inches tall!
I could tell he is teeny tiny! What a sweet size! Enjoy him!