*claps wildly* They are all so adorable!!
Too cute! Makes me miss my little girl...
---
Rhett | Fiona | Rockstar | Remington | Sierra | Savannah | Coal | Magic

TWH Gelding | IDH Cross Mare | SSH Gelding | Mini Yearling Gelding | Mini Driver | Mini Project | My Pony Trail Drive | The Rescue

Hehehe.. 4 minis to 1 horse. I love it. These guys are all so adorable. Love the last pic of them all together with the sunset. Have fun with them!
---
We are not human beings having a spiritual experience. We are spiritual beings having a human experience. -Pierre Teilhard de Chardin
Endiku you are a professional mini age stalker!
I love it! Yes. The two browns and the black are coming 2 year olds. They are a year off from starting their driving careers. I am hoping that the brown fillies mature close enough to make a team. They are 26" and 27" tall right now. The silver dapple is eight years old. She was previously used as a broodmare but I have been ground driving her since she arrived. She is ready for a cart now. Unfortunately when I sold all of my minis the tack went too! So we are cart shopping
I *may* or may not be going to three farms this weekend in search of a second one ready to drive now.....
Quote:
Do mini's have that mischievous streak/ pony character, that a lot of ponies have? They are really cute, I'm not in the horse market at the moment but someday I may get one to keep my blind horse company.
They are escape artists, so make sure that your fence will hold them. What I love about minis is the fact that they are so courageous. Very little startles or offends them. Its a very refreshing change of pace to the fact that everything sets off my Thoroughbreds
They are mischievous, I guess you could say, but they are always so sweet and friendly. They always seem to want a job and like to keep busy. They are also cold weather hardy and budget friendly.
Wow, really love your new horse (I mean, your 4 miniatures) -- I had one long ago, rehomed her, and then just last year bought/rescued one. Turns out he is already broke to drive, woo! They really truly are addicting and if I had more time I would definitely be turning my 1/4 Horse into a whole horse. I know this is nearly a month old... But did you ever find another miniature to drive?
Aww. Do you have a picture of him?
And yes I did. We settled on this little blue roan mare who was born on the same farm as our silver dapple. After eight years apart when reunited they honestly remembered each other.
Five wee ones was great until I went to another farm just to "look" and had to bring this little bay mare home, so now I am up to a horse & a half...
I cannot WAIT until spring to clip theses mares and see what I actually bought. (A crew of tiny buffalo's from the looks of things right now!) The blue roan and the newest bay are also eight year olds. They have both been started ground driving now too. I am still cart shopping and patiently awaiting spring so that we can drive. Hubby is pretty sure that he'd like to make wooden carts for them vrs buying the basic metal easy entrys.
Teen Forum Moderator
Join Date: Dec 2010
Location: South East Texas
Posts: 7,157
• Horses:
2
Man, if only you lived closer to me- I could have sold you a fully broke single hitch driving mini who had been started tandem too ;) she wasn't quite as conformationally pleasing to look at though. LOL.

Love love love the new little bay mare...six minis! Can I come play? haha
---
Everyone in your life is meant to
be in your journey, but not all of
them are meant to stay till the end.
Sure, fly up any time you feel like being cold!
The three little bays are buckeroo bred. They all have the cutest petite heads with big doe eyes, I am dieing to clip them. The tiny filly is a Little Kings Buck Echo daughter, she looks a lot like her sire.
They are a blast to play with. I am pretty taken with the new mare myself
Teen Forum Moderator
Join Date: Dec 2010
Location: South East Texas
Posts: 7,157
• Horses:
2
hmmm...maybe not ;) 50 degrees is cold enough for me.
My gal had some buckaroo on her sire's side- they always have the prettiest faces.
(photo is obviously edited, but features aren't skewed)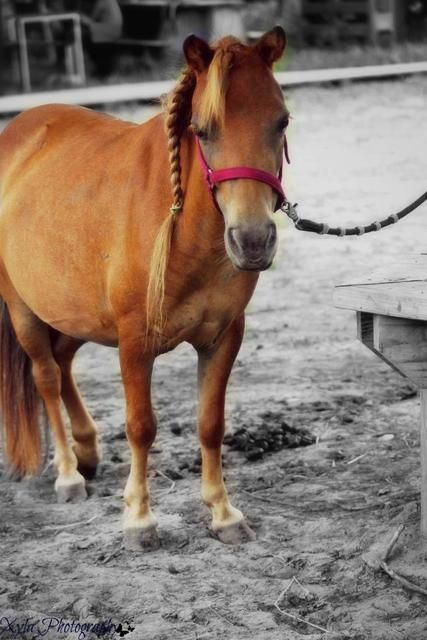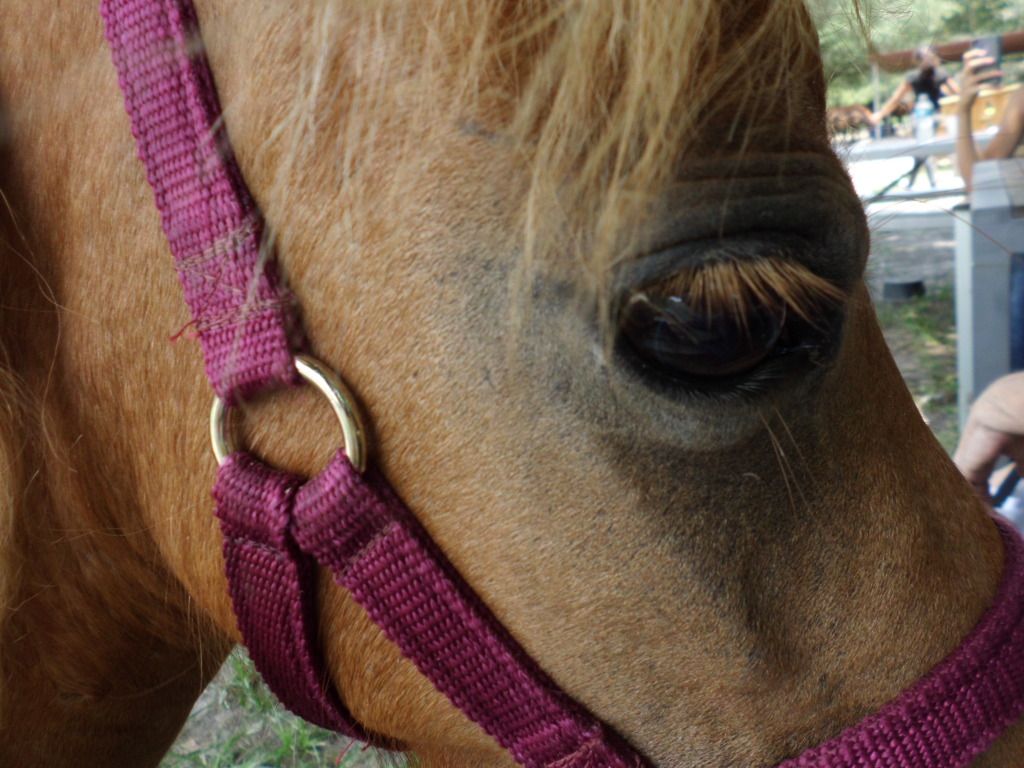 Are you eventually planning to have a team of 6, or just pairs? They're going to make the cutest little driving horses when the young ones are grown up, and you're going to have to share pictures once they're clipped!!!
---
Everyone in your life is meant to
be in your journey, but not all of
them are meant to stay till the end.
Yupp, I recognize that face.

I am planning to drive single and double. I would have no idea where to begin on driving all six, although that would be a hoot!