O So is ready for Christmas!
---
Today O So got his very first piece of clothing! A Santa hat!!
It's hard to take pics of him! He wants to come over and eat my camera!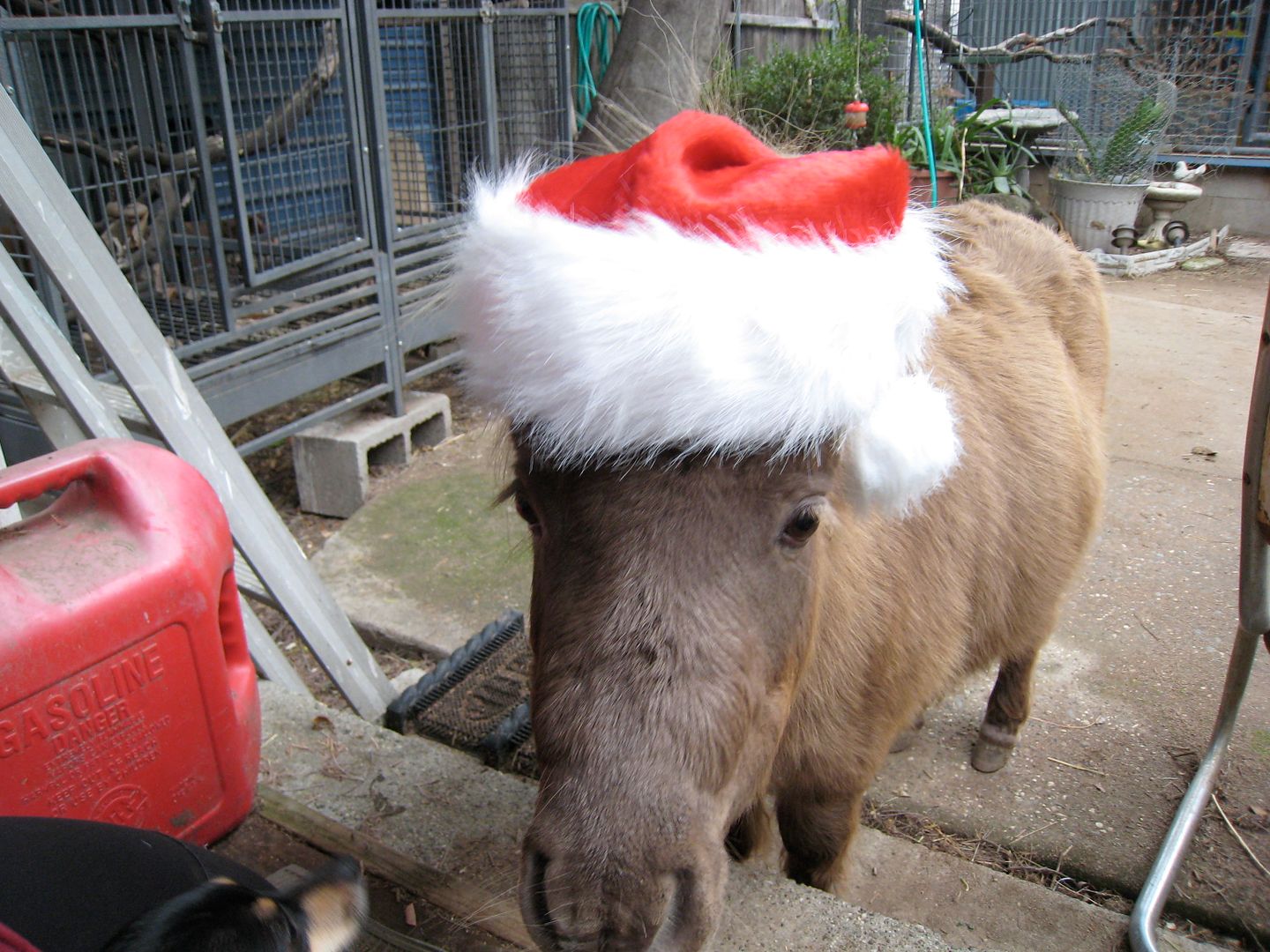 Now all I need to do is cut some holes in it so I can run his halter through it. That way it will stay in place when we go for walks!!
Very cute!
You could make him a fuzzy white collar, and then his "ensemble" would be complete! (hee, hee, hee...)
I'm sure the neighbors will love it when you go out for walks!
I've been wanting to get hats for my five, and then take a picture of them all together for Christmas cards, just have not been able to make that happen...
---
The barn I did my co-op at for school had a tradition where they took a picture of every horse in the barn wearing a christmas hat then on their computer they added the horses name to the picture in fancy script and it was printed off and hung on the horses stall during december
---
Myth= Free/Cheap horses are expensive.
Indy was $150 we keep her in a pasture with a shed for free and she is brushed and fussed over dailey. Other then deworming and feet trimming she isn't costing us anything.
THAT is adorable! What a sweet looking Mini.. Dontcha just gotta love em?!