some pics of your jumping minis?
---
i am just curious could you show me some pics of your jumping minis?
When you jump in competition, your mini jumps the course and you are running next to the mini. You never jump the jump you go around it.
My daughter's mini's are not old enough to jump yet and so one is just started training. I have some pictures of my best friend's minis though. My daughter showed one of her minis last year.
This is my daughter, Madison and her mini
Bondes Bouncin B Last Chance Apache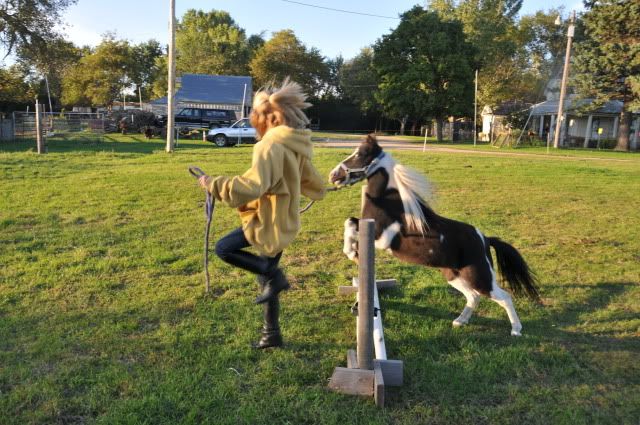 Rob and J Jay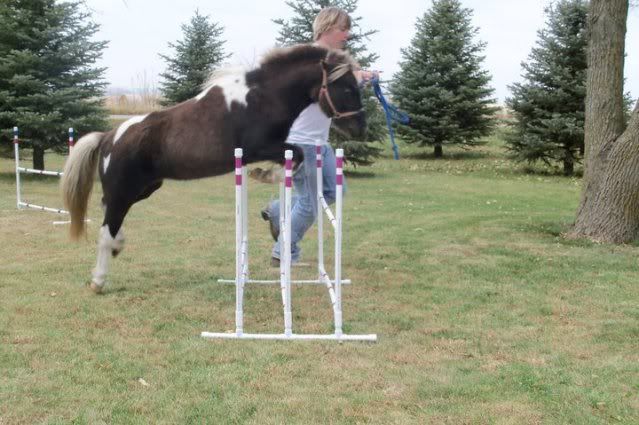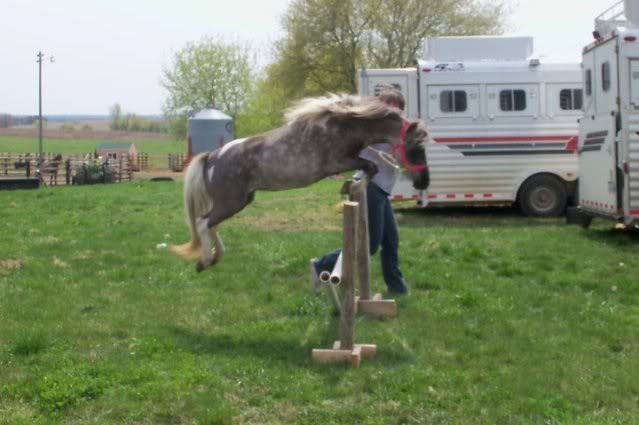 Kelly and Kate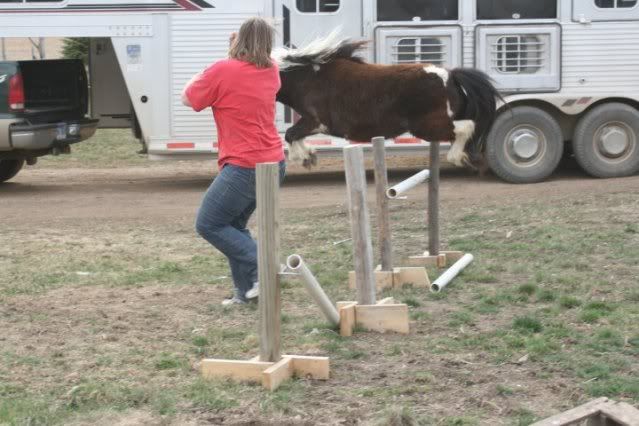 Rob J Jay and Kate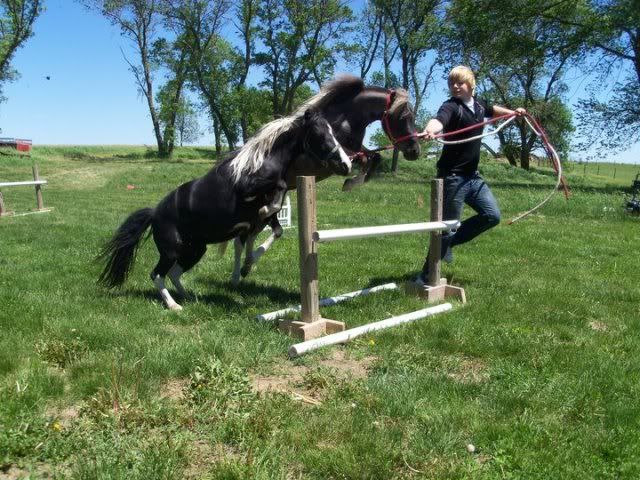 ---
Last edited by WickedNag; 11-27-2010 at

07:32 PM

.
Midnight, age 8.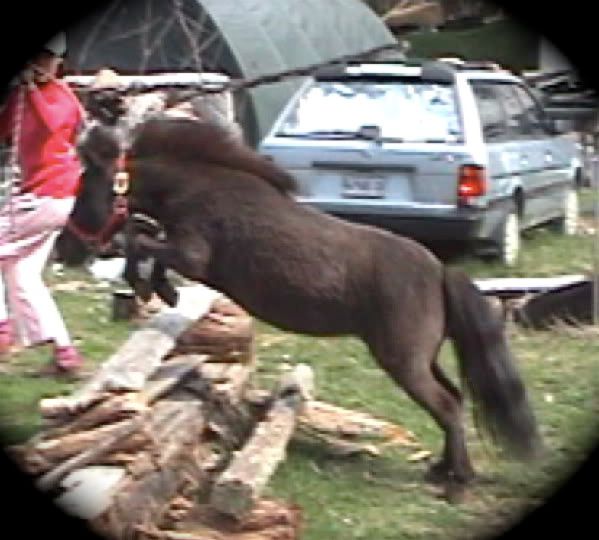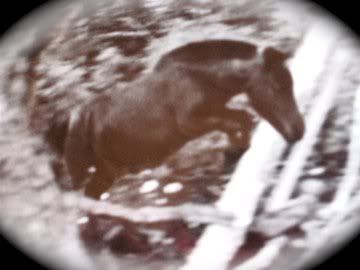 And my 3 year old Mini, Angel.
Foxy
---
Here's my gelding, he's usually top 3 hunter horse and his favorite is the jumper class, where it's not on form but height and speed :) Our first jumper class ever we got DQ'd cuz I tripped on a jump, DEMOLISHING IT, while he jumped it clearing it by over a foot and FINISHED the course by himself while i laid in the dirt with a twisted ankle
hahahaha
Jewel (who's for sale btw ;) )