Update on Cargo!
---
I got Cargo my mini in may. He's just barely two now. He didn't know squat when I got him and was a fungal hairy mess. I tought him not to bite and be a good little boy and he's so much prettier now! His ewe neck isn't as bad as it was 2 months ago. It's so fun watching him grow. We did some manners and lugne work for a couple weeks after I first got him and then i let him sit for a month with a few walks here and there and grooming almost daily. I took him out the other day and he learned to ground drive in 30 mins. =) Any way heres some pics.
First brought him home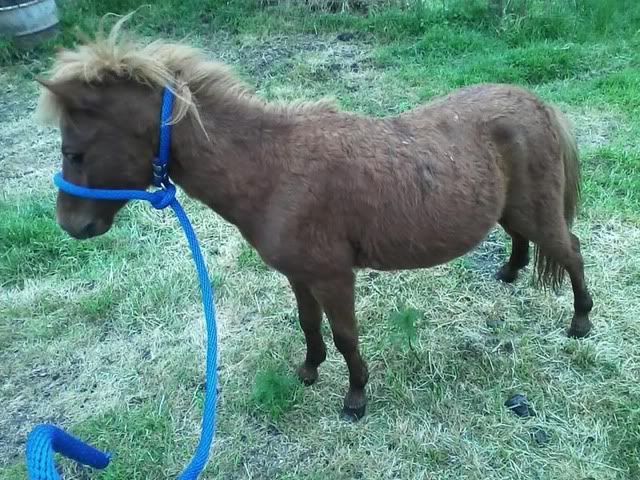 After clipping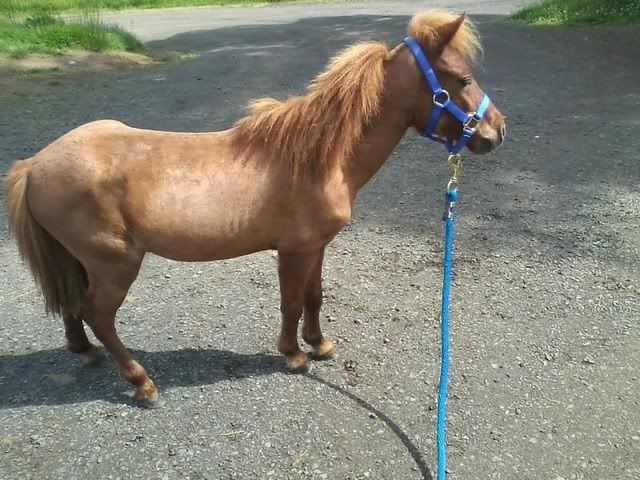 A week or so after being home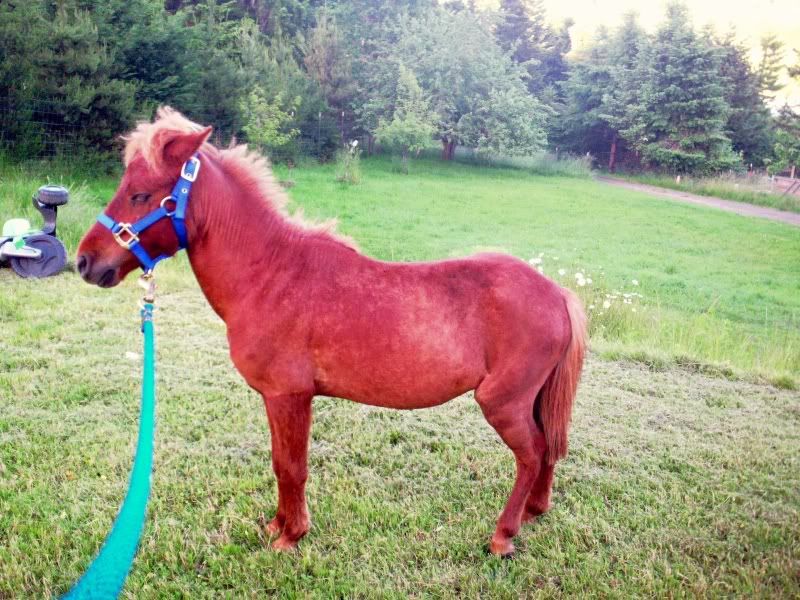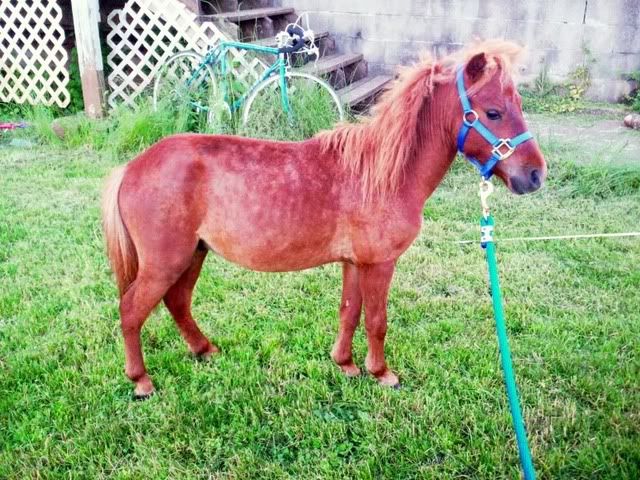 and now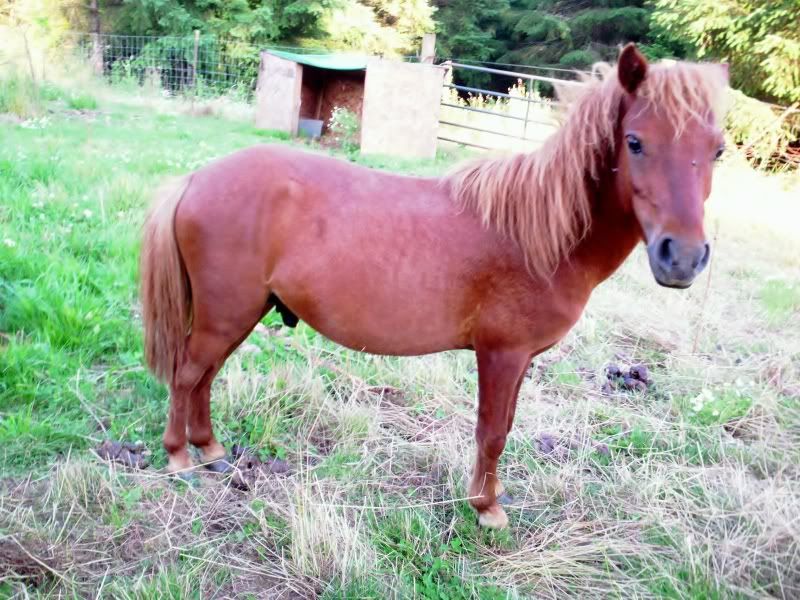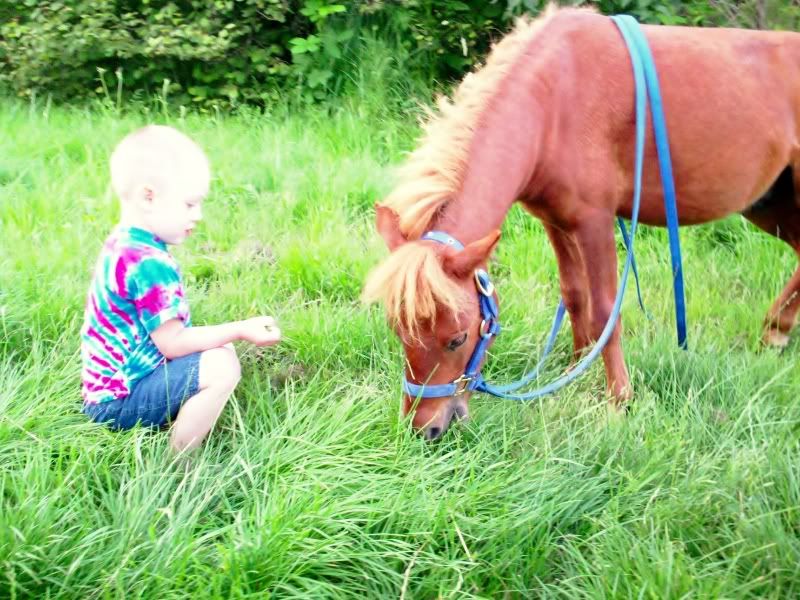 and ground driving pics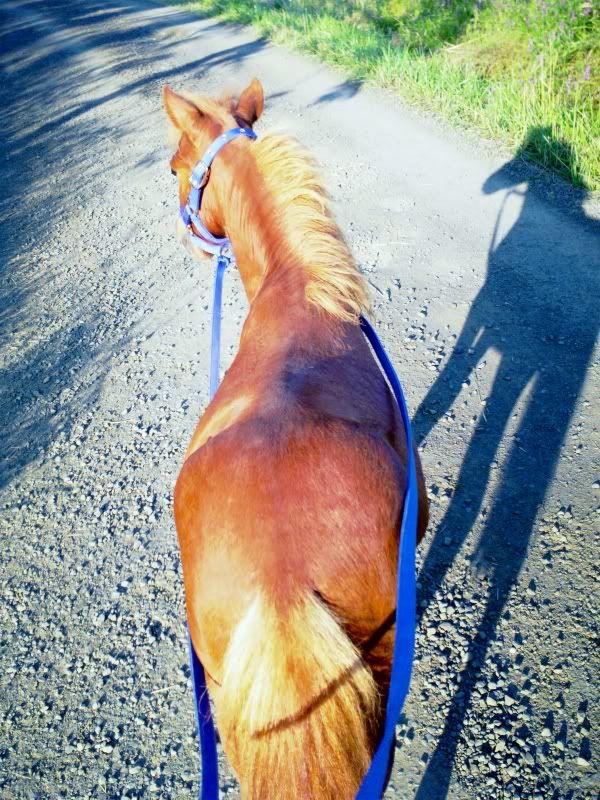 [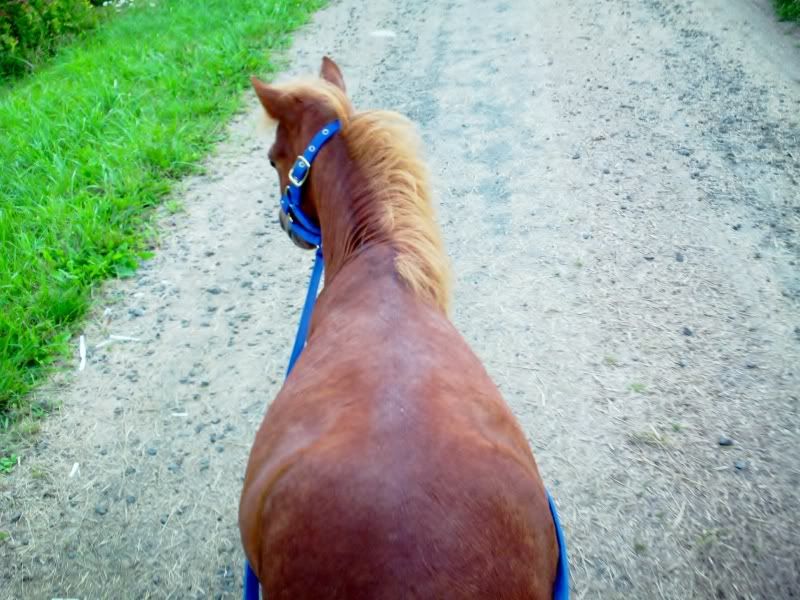 Showing
Join Date: Jun 2011
Location: Cariboo, British Columbia
Posts: 11,940
• Horses:
3
wonderful! great job.
---
We drink to our youth, to the days come and gone; for the age of oppression is now nearly done.
Teen Forum Moderator
Join Date: Dec 2010
Location: South East Texas
Posts: 7,157
• Horses:
2
How adorable! And look at him ground driving like a champ. It took a surcingle and over three sessions to get my girl moving out nicely!
---
Everyone in your life is meant to
be in your journey, but not all of
them are meant to stay till the end.
He's SO cute!! Love his name too.. very unique!
---
"Strength is the ability to use a muscle without tension"

Thanks guys =) He's so smart it's amazing. Even with the communication errors we have some times he works so hard to try and do as he's told.

and thanks Skyseternalangel me and my BF named him on the way home saying that he was fragile cargo and the name stuck lol My mom thought it was dumb but we kept it any way. It fits him.
He is looking so much better then when you got him!
Who would have guessed he was such a nice Sorrel under that chocolate brown hair, wow.
I am sure he feels so much better too, good job!
---
Similar Threads
Thread
Thread Starter
Forum
Replies
Last Post
Art update

Equusketch

Horse Artwork

233

11-07-2013

10:17 PM

Critique Cargo!

ArabianGrace

Horse Conformation Critique

1

06-10-2012

04:43 PM

Is it just me or.. *update*

x Branded Heart x

Horse Health

12

11-16-2010

11:37 AM

art update

Equusketch

Horse Artwork

7

07-05-2010

06:03 PM

Eve Update!

EveningShadows

Horse Pictures

10

10-18-2009

03:25 AM