Updates on Beau
---
So about a year ago, I posted a thread about my new mini foal, and just thought I would put a couple of updates on him a year later.
So he is starting to get the general idea of ground driving in a halter, and has been doing really well!
Also I am trying to teach him how to set up for a halter class, which he does really well also, but he likes to "over-stretch" on his own, so we're working on that, so please excuse the "over-stretched" picture. Also I am starting to clip the fuzzy boy today so I will put that up once I am done.
PS-please excuse the crappy choice in footware
My pretty little black "sheep"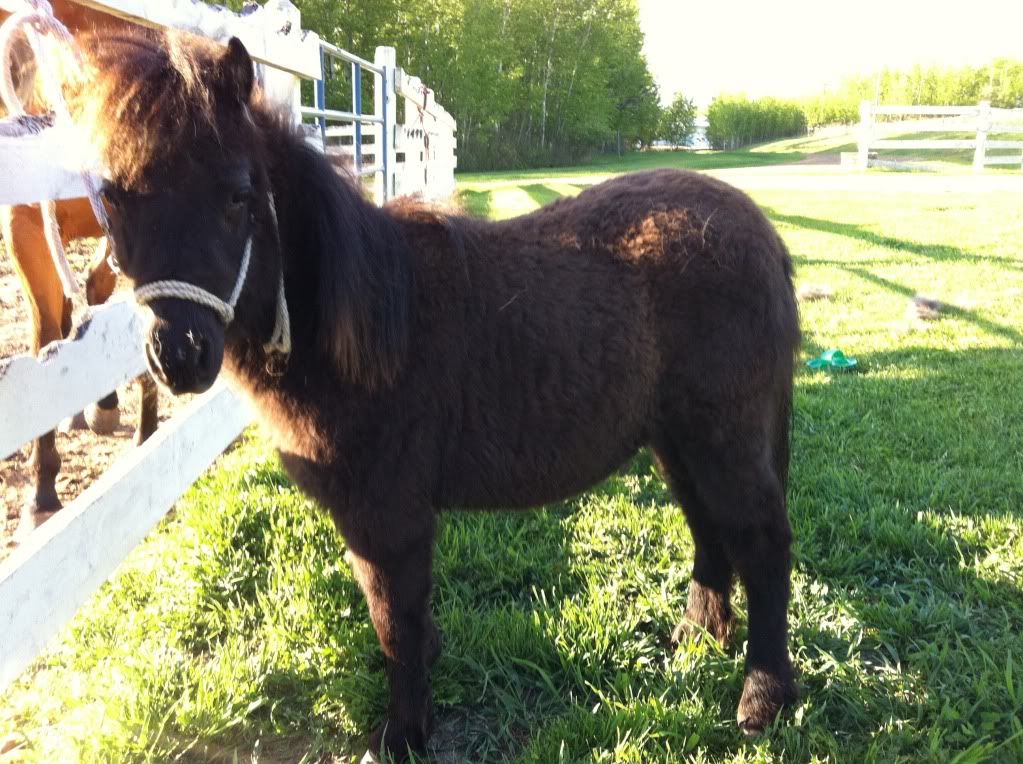 My new breed "Miniature black lippizanner"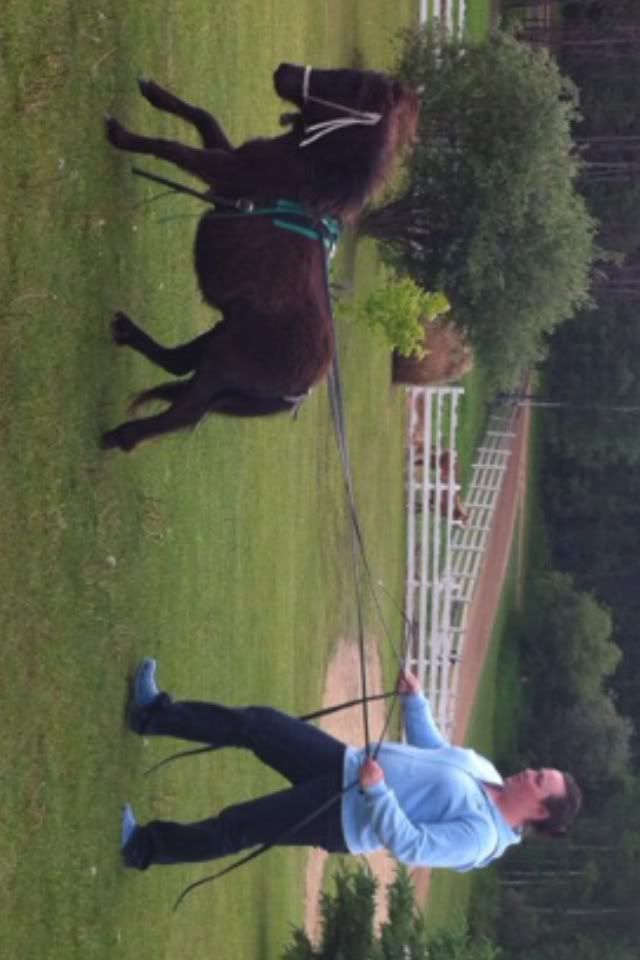 And of course the "over-stretched" look
Fantastic fuzzy boy. Can't wait to see the clipped pictures. It's such a huge change. They go from looking like sheep to actually looking like little horses. I love when it finally gets warm enough to clip.

I'm jealous because you are way more dedicated than I am. I have 2 minis that need to get back into driving training and I've been lazy this summer. I was all about it this winter then the warm weather hit and I found other things to do. I think I'm going to head out to bring my tack in for a clean. Thanks for the inspiration. Can't wait to see your boy driving!
---
Riding: The art of keeping a horse between you and the ground. ~Author Unknown
Can't wait to see him clipped out. I bet he's hot!

Minis aren't supposed to be stretched out (only the Modern Shetlands are). Squaring him up would be fine.

Handsome boy.
And to tremor thanks, I do understand that. Haha unfortunately he just likes to stand like that because he's cool :) anyways here's some clipped pics
unfortunately my blades went dull before I quite finished but still much better!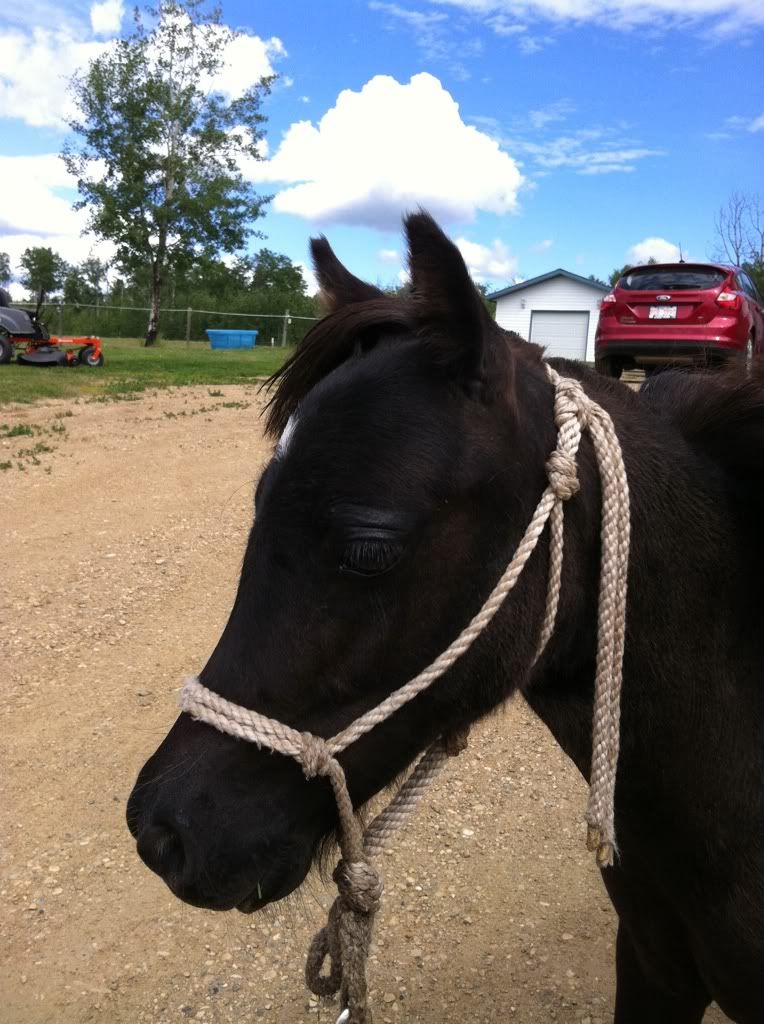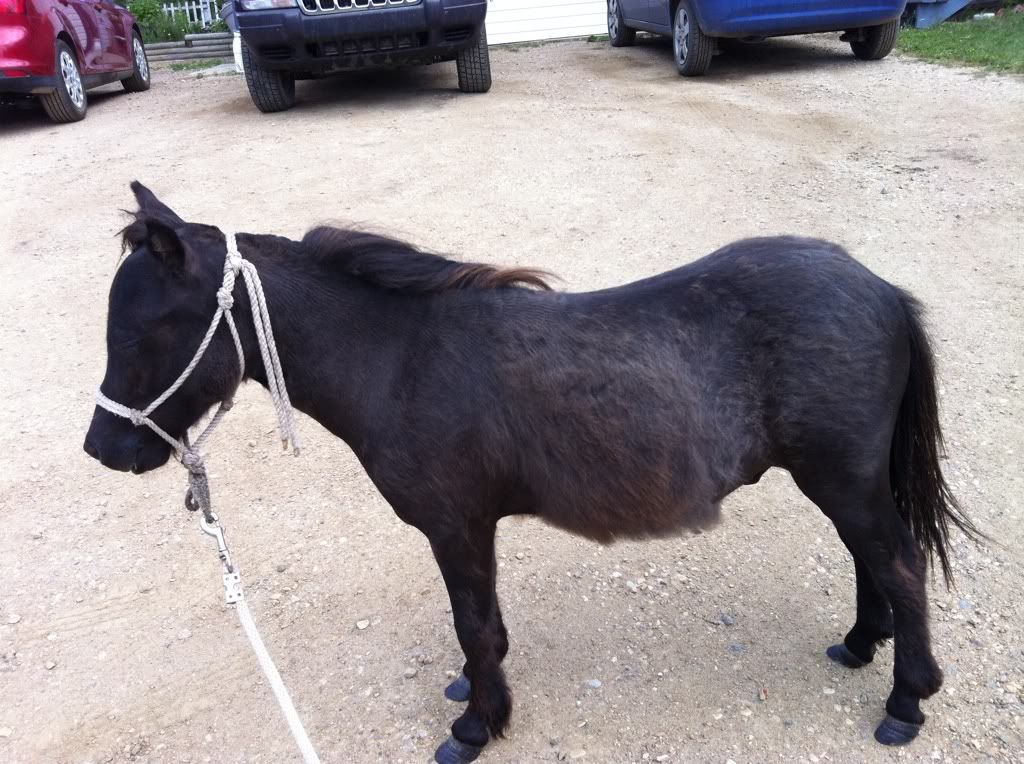 Teen Forum Moderator
Join Date: Dec 2010
Location: South East Texas
Posts: 7,157
• Horses:
2
Someone needs a pedicure! o.o
---
Everyone in your life is meant to
be in your journey, but not all of
them are meant to stay till the end.
He's looking good despite the hooves. You'll want to get those checked out.

It takes couple blades to get a good clip. Get a couple more and use lots of cooling spray.

Good luck.
Thanks again guys for the advice and actually farrier came out right after I posted on here, so were all set to go! :)
Keep us updated! I am interested in seeing him set up properly, clipped (or shed out completely), and with trimmed hooves (which are done as you mentioned.)

Good luck with him!

I highly suggest showing him in small local shows as well.
Similar Threads
Thread
Thread Starter
Forum
Replies
Last Post
Beau :)

beauforever23

Horse Pictures

8

05-26-2011

02:07 PM

Beau WIP

Ne0n Zero

Horse Artwork

4

01-18-2011

10:54 AM

Beau :)

Ne0n Zero

Horse Pictures

4

09-11-2009

12:06 PM

Beau

Flyinghigh12

Horse Riding Critique

14

07-31-2009

05:57 PM

Beau

eventer_beau

Horse Pictures

17

09-05-2008

10:10 PM