i'm proud of my boy!
---
So i bought my first horse 2 weeks ago! a 6 year old "breed stalk paint" and we've been doing alot of ground work since then. we lung and "join up" everytime i go to see him.
and codys been doing great! yesterday our join up happend in 5 minuits instead of the usual 20 or more. which is amazing! as hes a pretty dominent horse and young! he was following me all over the arena never leaving my side. so i decided to have a go with some HATS toys (HATS stands for "horse Alternative Theraputic Services. its a Theraputic Riding Program that runs out of the barn I boared at. i have been volunteering for them for 5 years up until last year when I started to have alot of ankle problems). so throw a squishy dice at him and a few squishy balls and he stands there and gives me the "WTF women" look. i then kick a rather large (yet soft) orange ball at him and not only does he NOT spook but he then starts to nudge it with his nose and lick it. and then follows with his head at my shoulder (i have no lead rope and am not touching him at all) as i kick the ball infront of me around the arena. future HATS horse, i think so :P i'm so proud of my boy!!
some pictures! because i can't help myself lol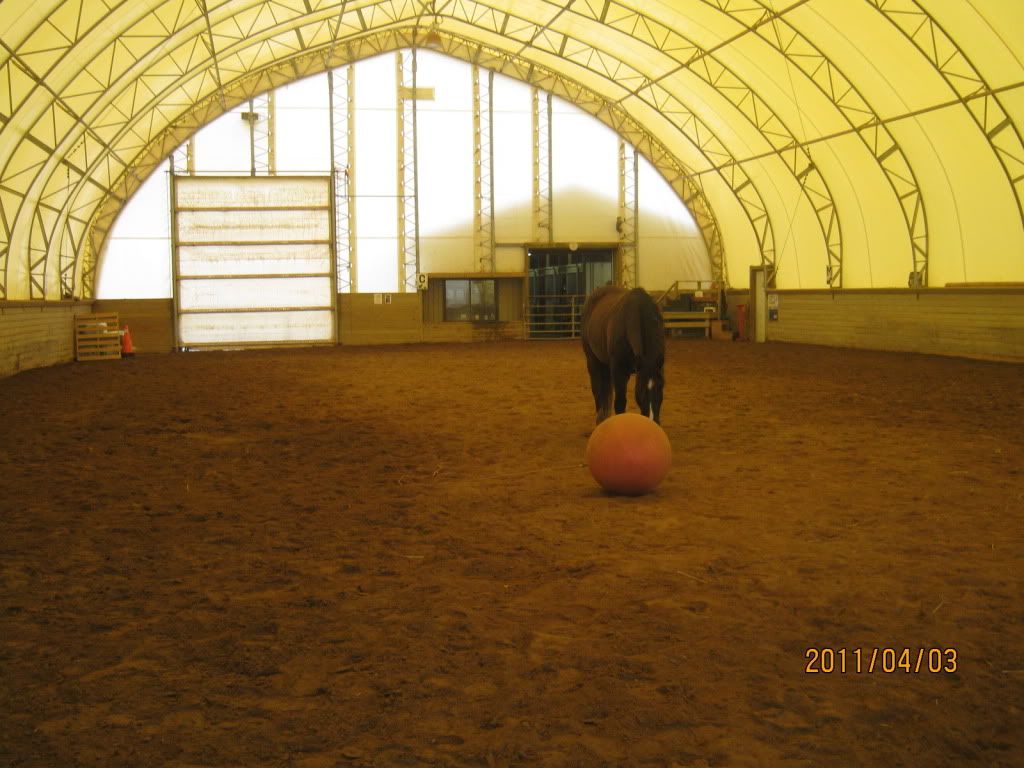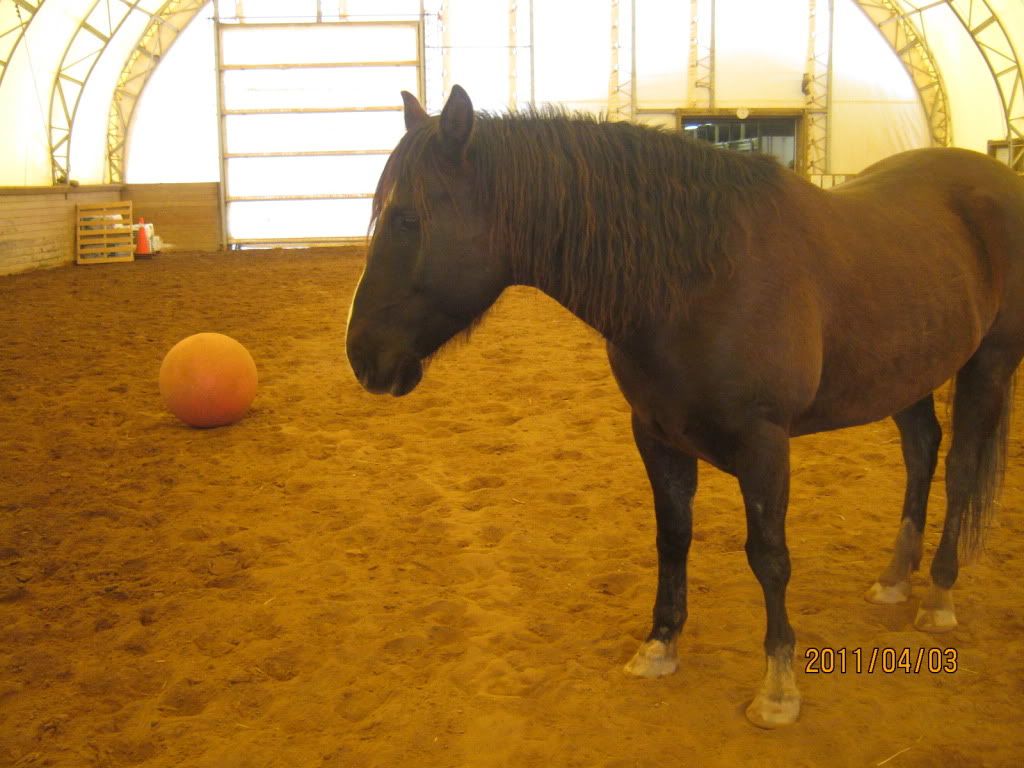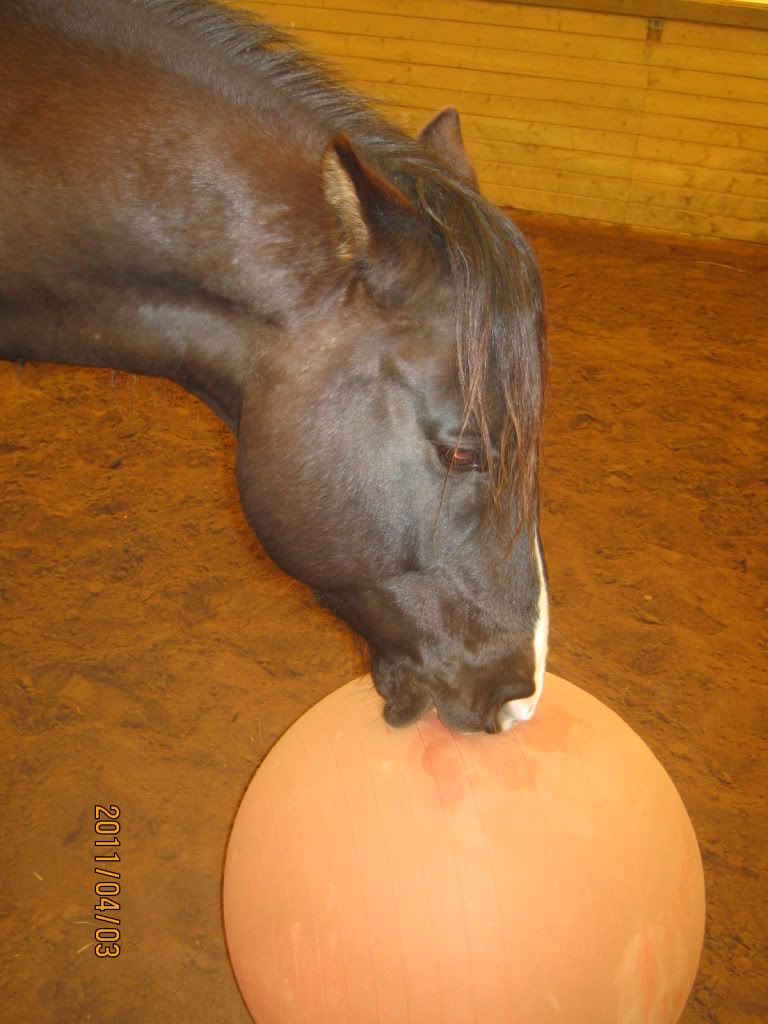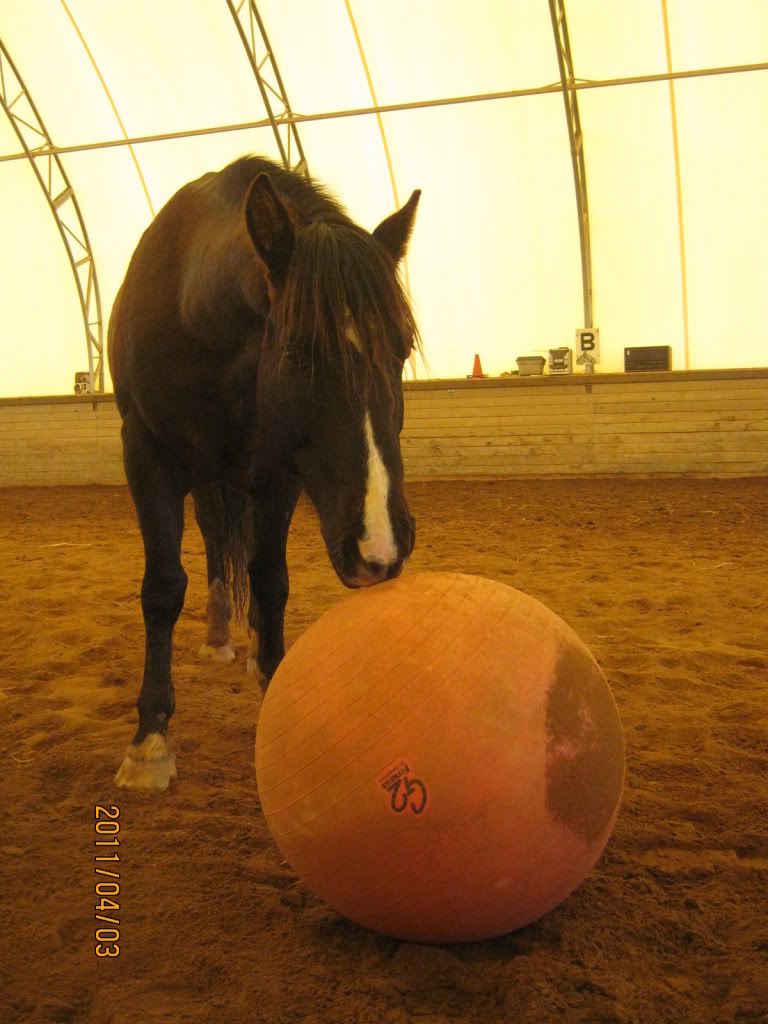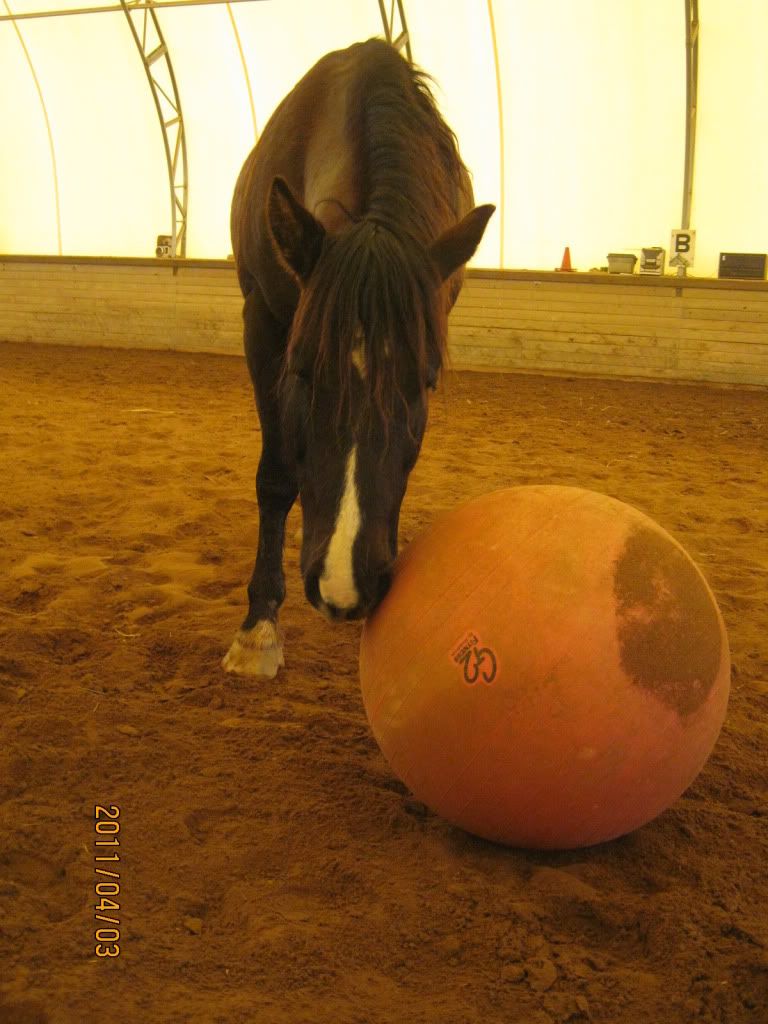 p.s. yes he needs his feet trimmed!
Farrier is coming out today! can't wait for him to have nice feet again! and i'm sure he'll be happier after to. i can't imagine it would be to nice to have overgrown feet!
Yaaaay! Congratulations!
---
He knows when you're happy
He knows when you're comfortable
He knows when you're confident
And he always knows when you have carrots.
~Author Unknown~

Awww, thats great!! Hes a very handsome guy too!!! Little Rodeo and I had our first join up today:) It was very exciting!!
aww bless him xoxo
his gorgeous <3 :)