hi shauna! i believe i have seen you on the savvy forum before! your picture looks familiar.
my name is emily, i am 18 years old and playing in level 3 for online and level 2 for freestyle. i have an 11 year old paint gelding named sonny. i just bought him in october and that is when i started parelli! he was a show horse when he was little but then ending up being a pasture pal for a while. he is LBI and has the best personality you could ever ask for :).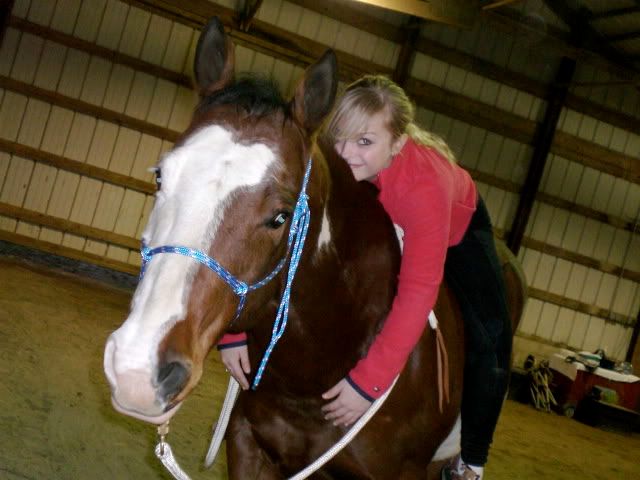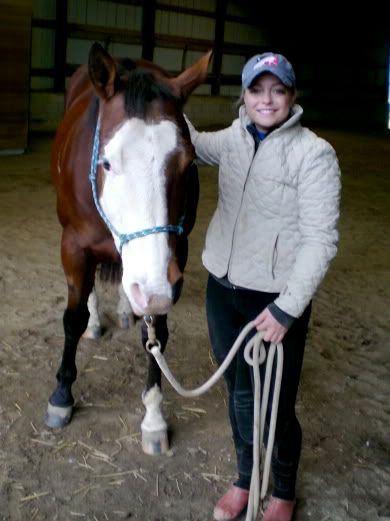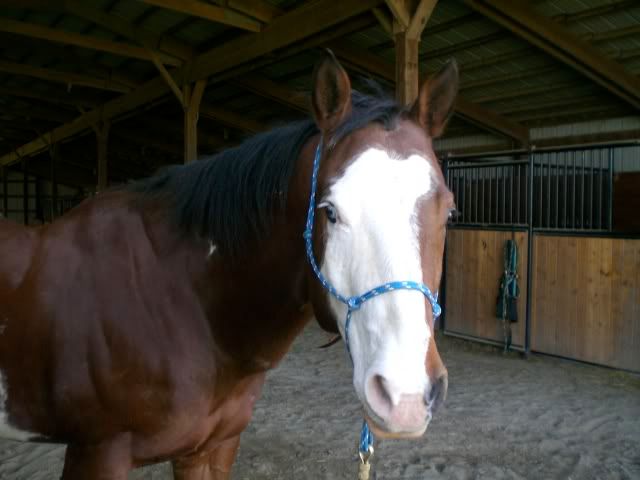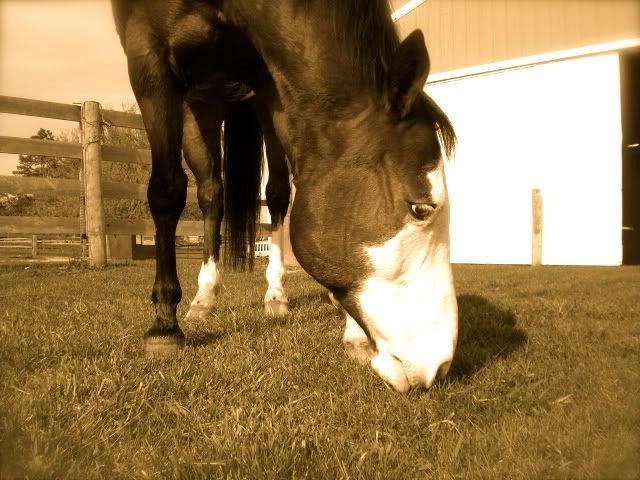 ---
Emily.
He is so stinkin cute Emily!
Hey I just had a thought! For those of us actively playing in the Parelli Program, do you guys want to start a thread on our daily sessions with our horses, to serve as motivation and support for all of us? After all, the seventh Key to Success is Support :)
OH yeah that would be a great idea
and Sonny is lovely
thanks girls :) and yes that sounds good to me! :)
---
Emily.
I have wanted to start parelli but have never been motivated to.
I started teaching my horse the games got up to 3rd one I think and gave up :roll: I don't think I was doing it right, or trying to rush it.
How long do you think it would take to teach a horse the games?
---
http://www.horseforum.com/member-jou...-story-257826/
Check out my blog on here
well i think it all depends. first of all how much time you can spend with your horse (obviously there is going to be a difference if you see him once a month or every day), how well you understand the games, how well the horse gets the hang of them, the communication between the two and a bunch of factors. but i believe pat says he would like people to be through level 1 (which is all the games) in 3 weeks. but that is pretty intense i would say. i spent about 2 months on level one, but that was the old level 1 and it had a bunch more details.
---
Emily.
I do Parelli :) When I first got my mare Sonya I did a solid 6 months only doing on the ground Parelli work . What a amazing thing it did for her , whenever we go she is always the best behaved horse . People always ask why and I tell them because I spent alot of time on the ground with her.

I would love to be able to get the dvd's and what not they are just so expensive . I also heard that you can video tape yourself and then send it in to be able to get your levels ... ? I'd love to know more about this if anyone knows :)
---
"Go confidently in the direction of your dreams. Live the life you have imagined. For no dream is impossible "
if you search ebay, you can find some really good deals on the levels! i got mine for REAL cheap. and brand new! the new ones only come with the dvds so im sure you could buy them used without any problems, too!

once you are a savvy club member, you can tape 10 mins of you and your horse playing and pass the four savvys and levels. for example in level 1 you can audition for only online, and since that is the only savvy for level one you get a red string and an certificate if you pass :). to get the blue string and certificate for level 2 you need to pass online and freestyle and so on. the savvy club fault does an excellent job explaining everything!
---
Emily.
That is a great idea--starting a progress thread! It might help me stay on the boat here! :)

For those of you with the savvy club--do you feel that it is worth $20+ a month? Could you get by without it?