Horse addict from France
---
Hello everybody!!
I look for some people who are passioned by horses to exchange about them.
I am french and i am an horsewoman since i was ten years old.
I've got two horses: Mikerinos and Billy
Hello and welcome
Any photos of your horses?
wait a minute please, it's difficult for me to put one photo here!!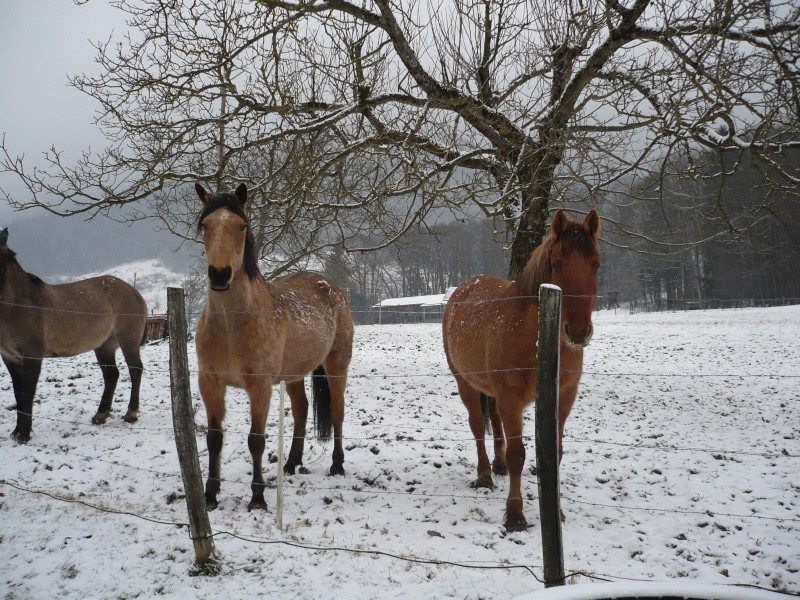 The horse in the middle of the photo is mine, Mikerinos. It's an quarter horse x spanish
---
Last edited by Trankilou; 12-03-2013 at

05:31 AM

.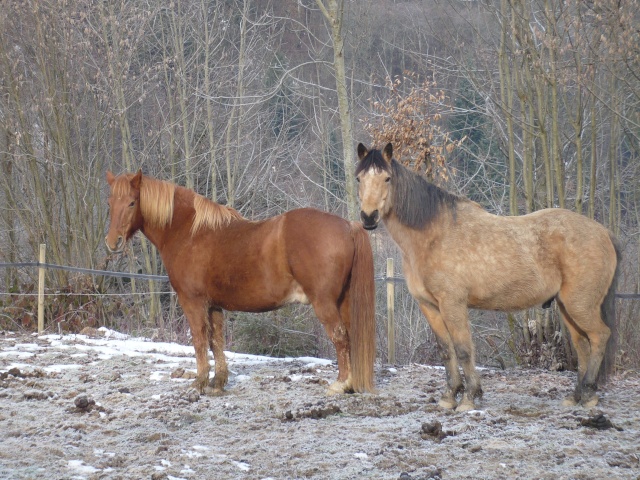 On his left, this is Billy, the horse of my husband
i'm sorry, i don't speak english very well, please do not hesitate to correct me il i made mistakes!!
Howdy from Texas! What fuzzy ponies, they look very nice!
Bienvenue sur le forum Trankilou!
Very lovely horses. Spanish/QH make very nice horses and what a gorgeous colour!
---
Nathalie
your horses are lovely! they are fluffy, in both meanings of the word (normal meaning means "lots of hair or fur". second meaning = a bit extra fat, . . chubby in a cute way).

Here, a quarter horse crossed with a Spanish horse is called "Azteca".
like , QH x Andalusian
Welcome to the forum. They are both very pretty :).