New horse owner
---
Hi, I've been riding horses on and off, western and english, since I was 6, but I'm brand new to horse ownership.
This is my guy, Zorro, a 16hh 7 year old friesian gelding. I've had him for a week. He's an absolute sweetie pie and loves people. He follows you wherever you go, so easy to catch is an understatement. I'm boarding him at a place about 5 minutes from my house in the city, and he's a fast favorite among the other boarders who love his sweetness and gentle nature.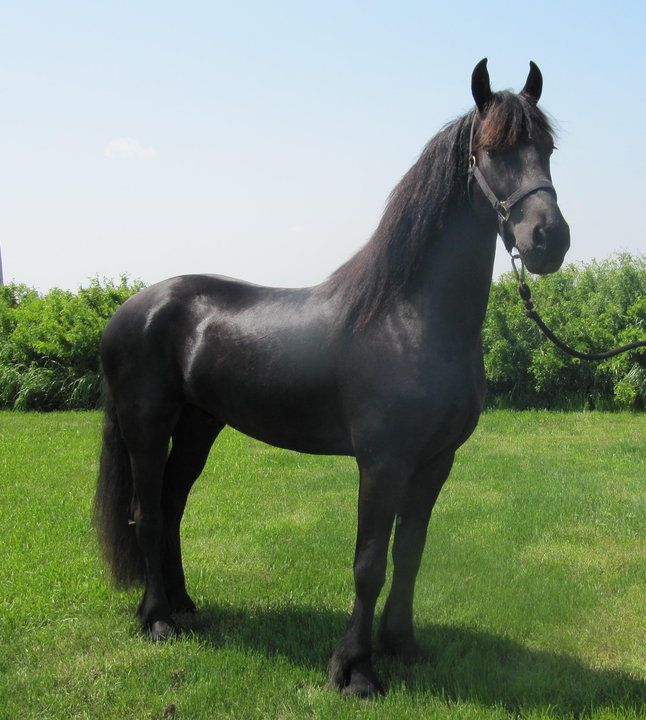 Here's him as a spry young lad.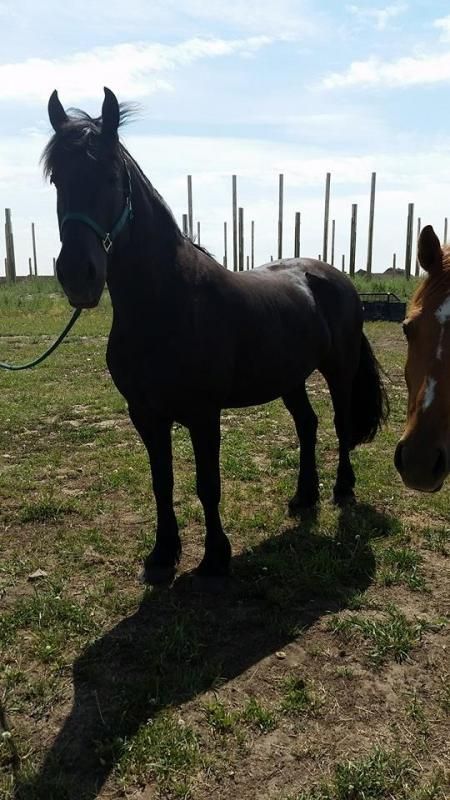 Here he is the day I brought him home. It's hard to get a picture of him because he always needs to be RIGHT beside you.
I'm working with a trainer right now, he's a little rusty since his previous owner was in an accident and couldn't ride him anymore, and I'm a little rusty too. She's giving him a refresher course privately and I'm taking lessons on her multiple horses and on Zorro. She's putting me on placid horses, freshly broke horses, and rusty horses, so it's been a lot of fun and I've been learning a lot.
You two have a great future!
Wow, what a stunning horse! It's always a great accomplishment when you can have so much experience with different horses to ride with. I'm sending good vibes your way and hope you both do amazing, which I'm sure y'all will!
Thanks guys! It is great experience, especially when the freshly broke horse bolted
. Luckily I think that's kind of fun when it happens as long as I don't fall off. I actually found Zorro's trot more difficult because it's just so incredibly bouncy, I'm not sure what to do with myself.
That's pretty common with Friesians. Once you start work on building his top line and teaching him to sit down and use his back at the trot, it will get a little better. You will also become the worlds best trot-sitter ;)

He's just gorgeous, you two will have much fun and adventures together.
---
We are not human beings having a spiritual experience. We are spiritual beings having a human experience. -Pierre Teilhard de Chardin
Lovely horse. And I'm green with envy as I adore Friesians! The are such great movers and eye catchers.

Please be sure to keep his feathers well groomed and the skin under them clean.
Ooo....He his very handsome!
I wish you all the luck with him. I'm sure you will be a great pair.
What a handsome fellow! Congrats
He is STUNNING. You sound like you have a promising future with him :).
Handsome guy! Glad you have a trainer it makes everything go smoother
---
"I don't think he ever gave a thought to other people's opinions, which was just as well because they were often unkind."
-- James Herriot, All Creatures Great and Small