Guess what! *update - it is a boy :) *
---
Ok so some of you may remember that awhile back I posted about Dixie being in foal. Didn't know the due date or anything. Well yesterday she gave birth to a beautiful,adorable,healthy baby boy! Both mama and baby are doing great. I haven't picked a name yet but I am thinking of calling him Stormy because that is how our weather has been lately. So enough babbling, here are his pictures!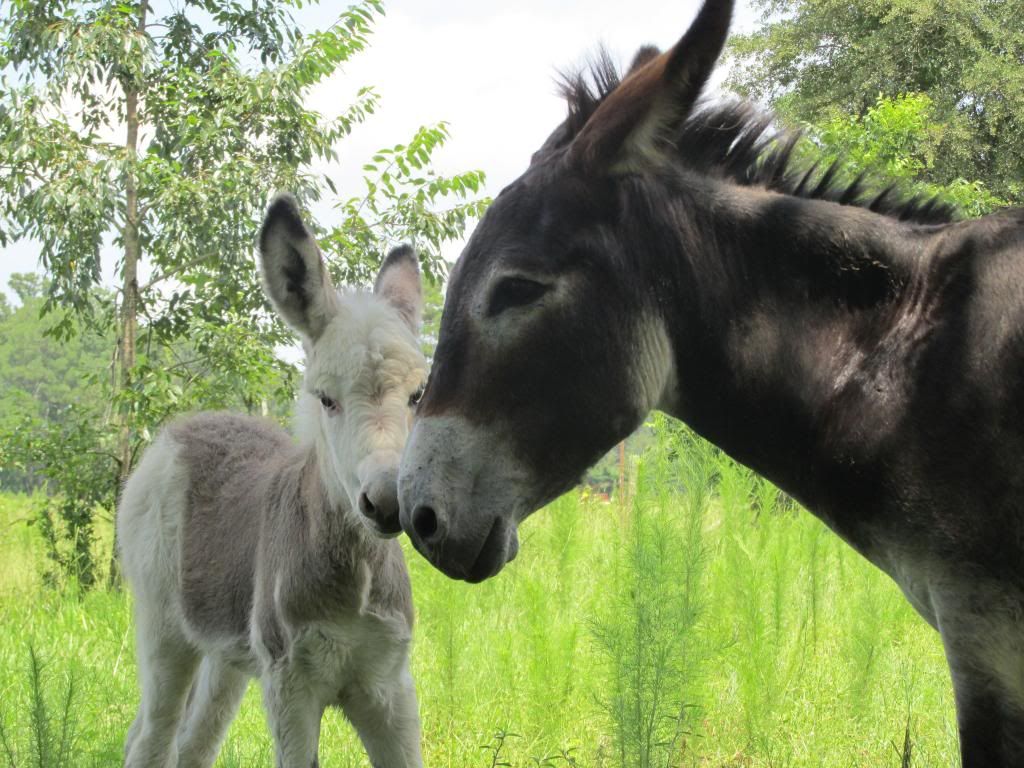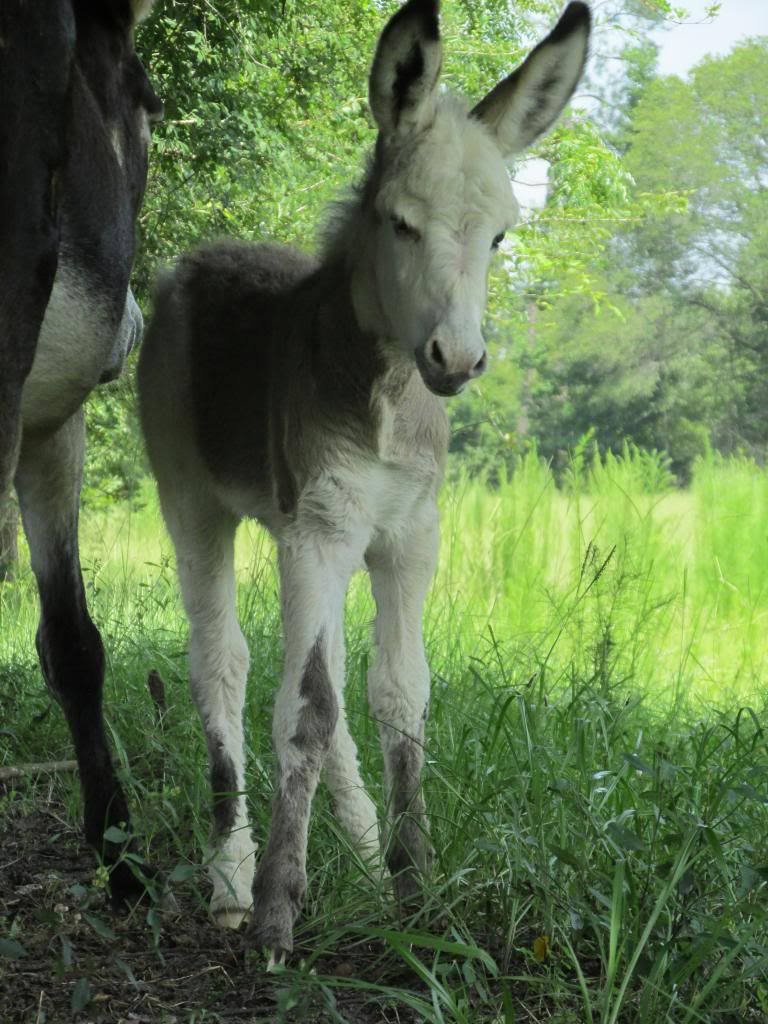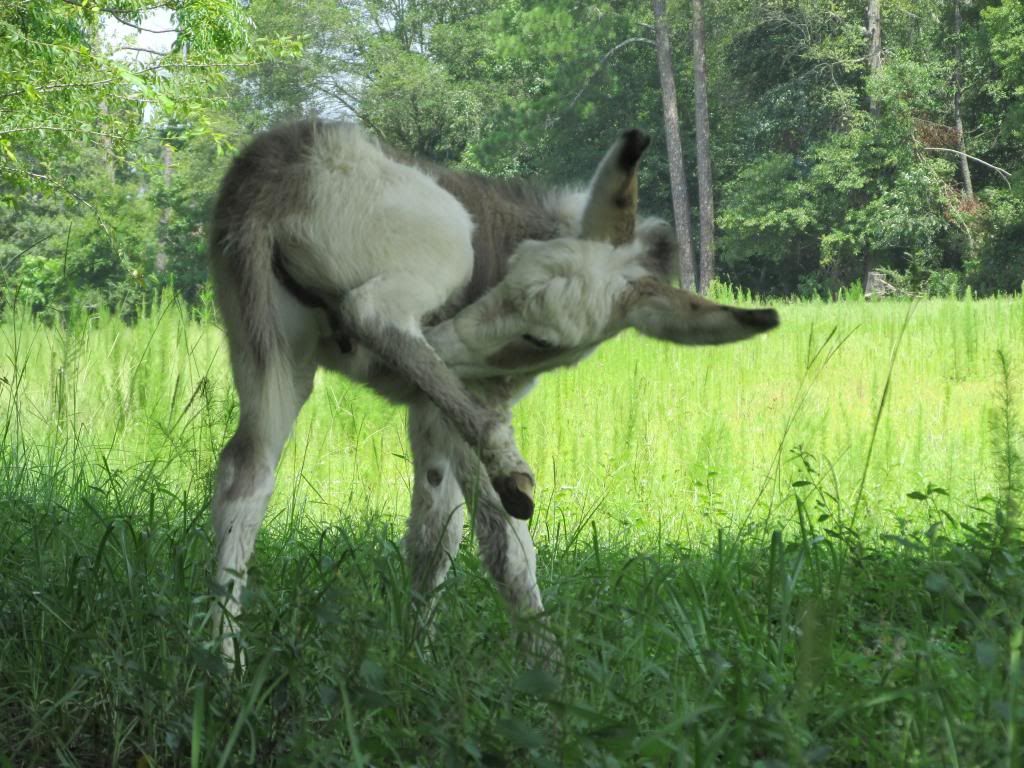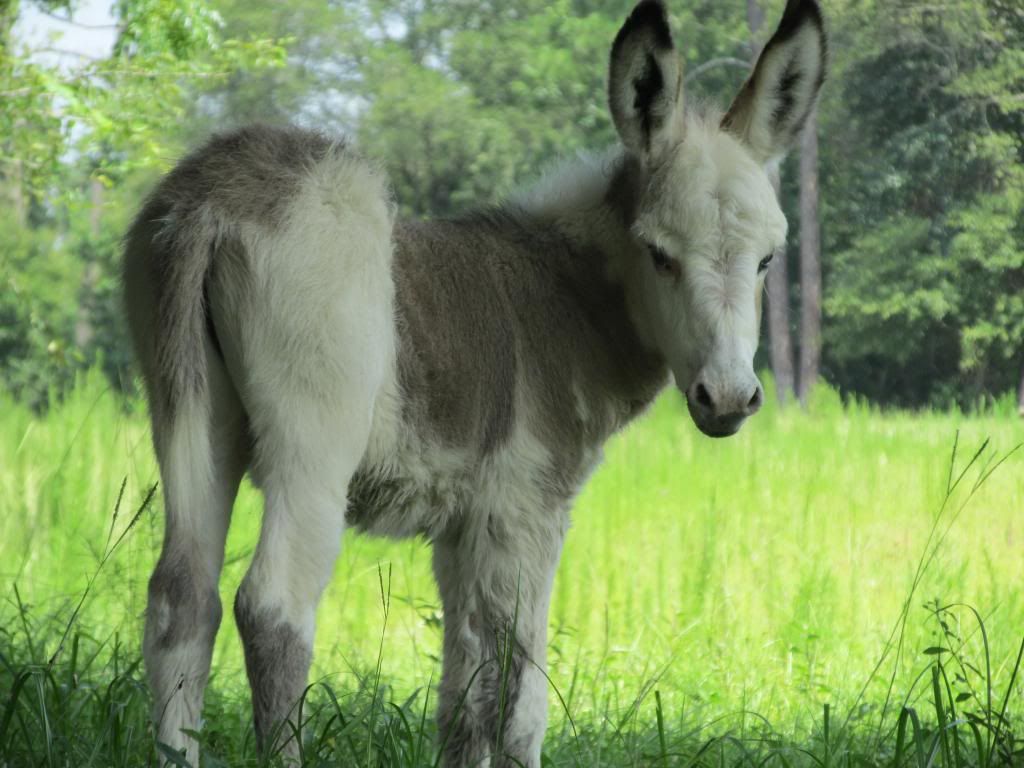 ---
A dapple a day keeps the doctor away!
OMG!!!!!! Squeeeeeeeeeeeee!!!!!!!!!!!!!!!!

Nothing in the world is cuter than a lil' donkey foal!

He looks exactly like a Stormy too. Congratulations!!!
---
omg!!!!!!!!!!!!!! he is perfect! and so freaking cute!!!
Posted via Mobile Device
OMG stop! You're killing me with cuteness overload!

j/k don't stop. The more donkey foal pics the better!
---
That's why I have to share! I can't handle all of his cuteness alone so I have to spread it around! I hope to have more tomorrow and maybe even a video or two of him playing! His legs can move!
---
A dapple a day keeps the doctor away!
He is absolutely adorable! Congratulations.
My baby is here! YAY! Just let me know when it's weaning time and you can ship him right over.
Thanks for the pics, he is way too cute. Keep them coming so we can all get our longear fix vicariously.
---
Life is like a camera. Focus on what's important, Capture the good times, Develop from the negatives and if things don't work out, Take another shot.
YAY!!!!!!! Wow, what a handsome guy!!!! Congrats :)
---
Cowgirl up!