Geez! And I thought you were talking about the new Royal baby boy!
Thanks everyone! If I did my math right (hope so!) he will turn six months a week before Christmas so maybe a Christmas present for someone?
I am totally in love with him and may just keep him hidden away in our pasture since he is just an ugly pasture ornament and nobody will want him(jk)!! But I do have more pictures!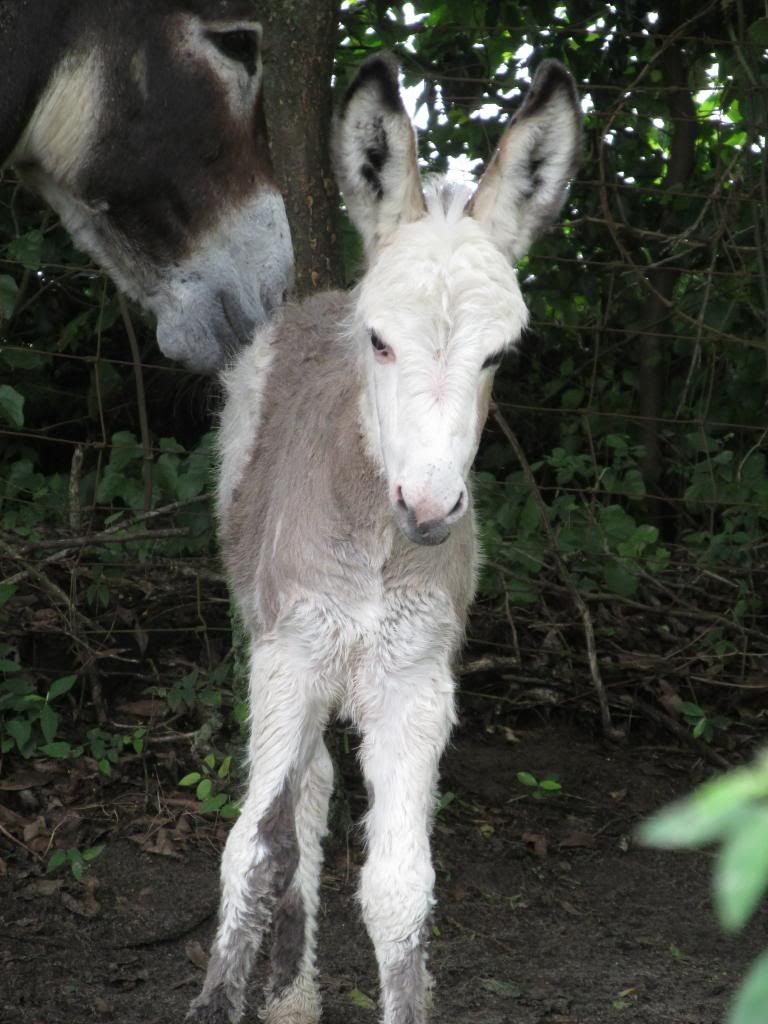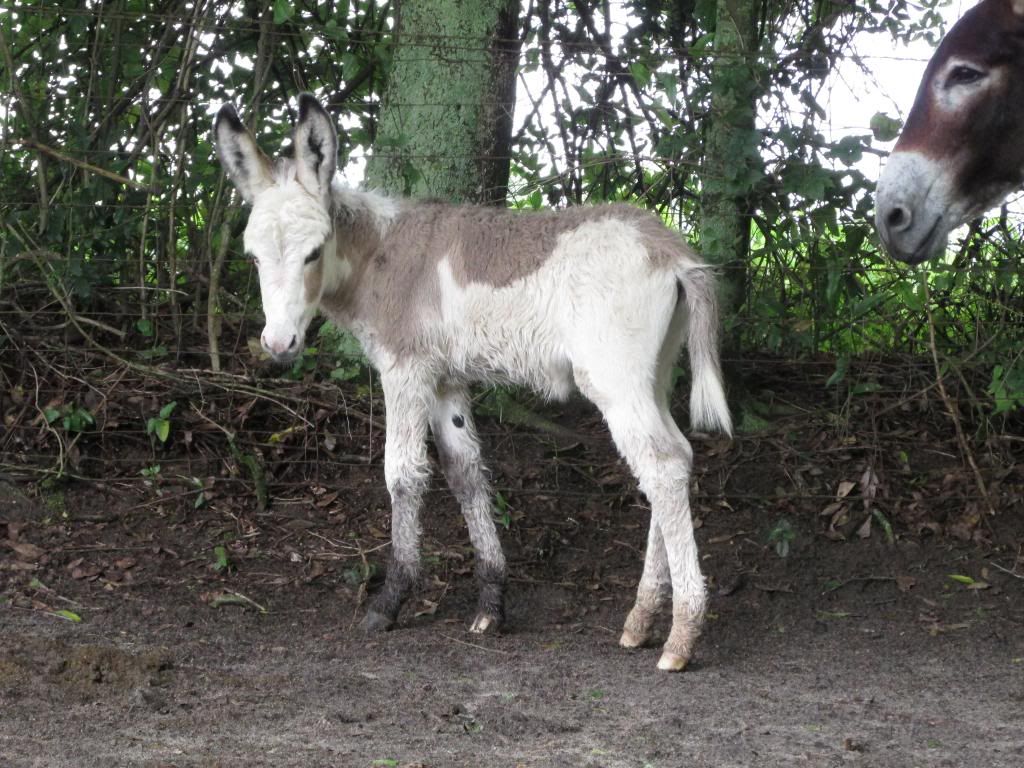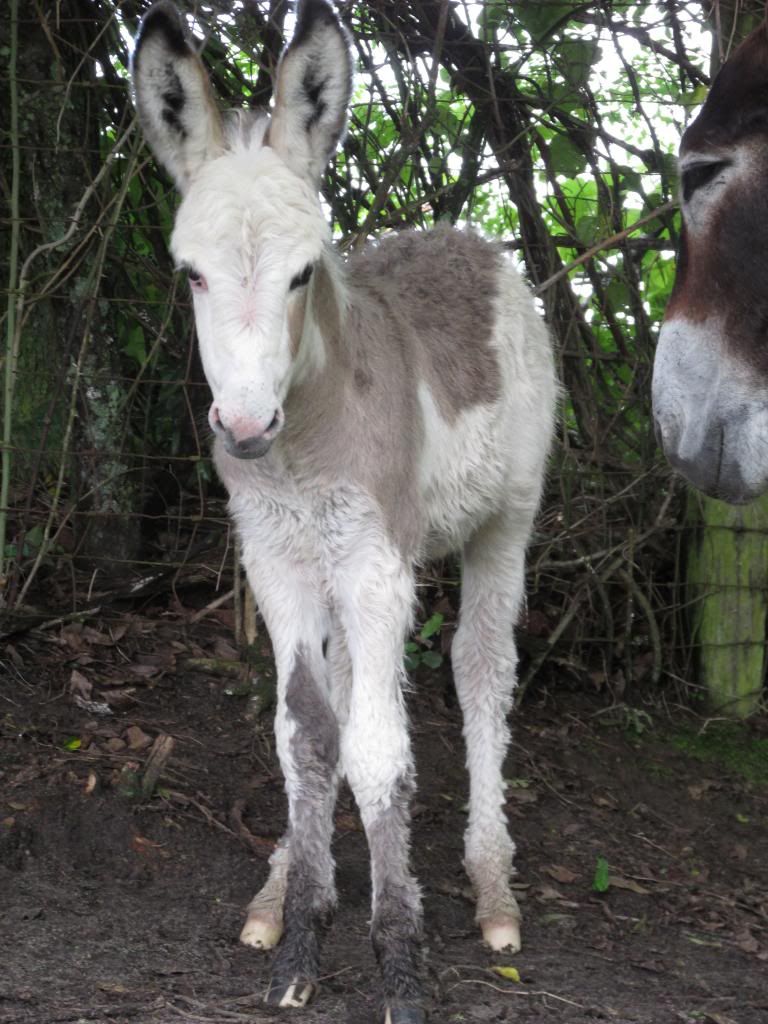 It rained last and apprently he is already rolling in the mud like a big boy!
---
A dapple a day keeps the doctor away!
awwwwww! Its a paint donkey! so stinking cute!
Congratulations! What a looker!
---
"When the power of love overcomes the love of power, the world will finally know peace." - Jimi Hendrix
Good Golly...that's so cute!
---
If you ever find yourself in a fair fight, it's because your tactics suck. ~ Marine 1SGT J. Reifinger
omfg adorable!! His cuteness just screams "CERM CERDL MAH" that's ermahgerd for come cuddle me =)
---
The blood runs hot in the Thoroughbred and the courage runs deep. In the best of them, pride is limitless. This is their heritage and they carry it like a banner. What they have, they use. - C.W. Anderson
If your baby goes missing he is not in NZ, I swear :P
---
R.I.P ~ Bubbles - 25yo tb mare - 13.04.2011 ~ 8:30am ~ passed away naturally and peacefully in my arms