Teen Forum Moderator
Join Date: Dec 2010
Location: South East Texas
Posts: 7,157
• Horses:
2
My baby girl, Honor. She was born on 9-11-12 and is three months old. Only 2 months in this picture though. She's now about 3x fuzzier O_O she has all of the primitive markings and personality to boot. She's VERY mouthy though and if you tell her not to do something, you'd better bet she's going to be doing it in a few minutes! She loves to steal my coffee and sprites when I'm working and not paying attention to her, and pawing at mom's harness or picking up corn stalks and sticks in her mouth and carrying them like a puppy.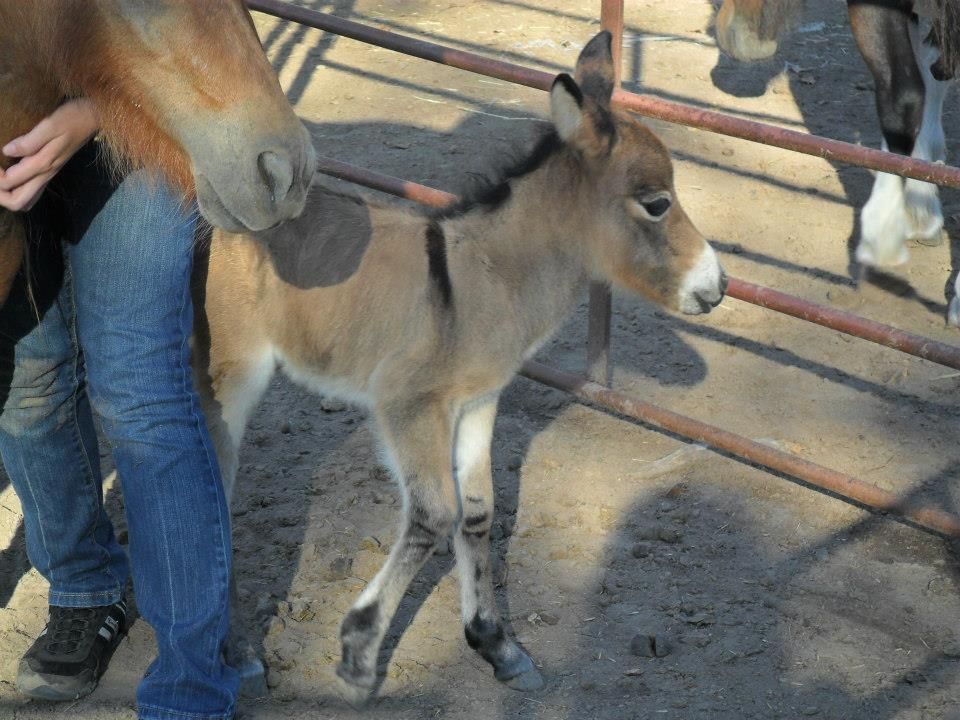 James, our gelded 'protector' donkey who really does nothing but protect his food from the other horses...LOL. He's Tempest's best friend though, and loves scratchies under the chin. Not a fan of kisses though as you can see and since he came to us originally from a petting zoo, he still refuses to let us touch his ears the poor guy.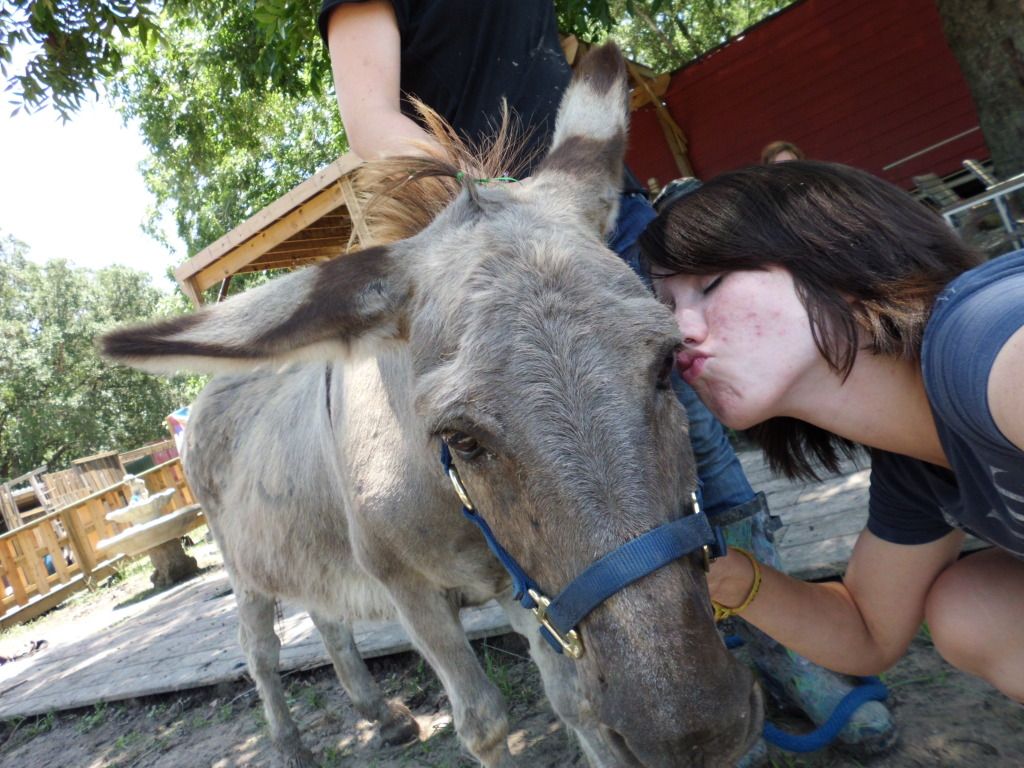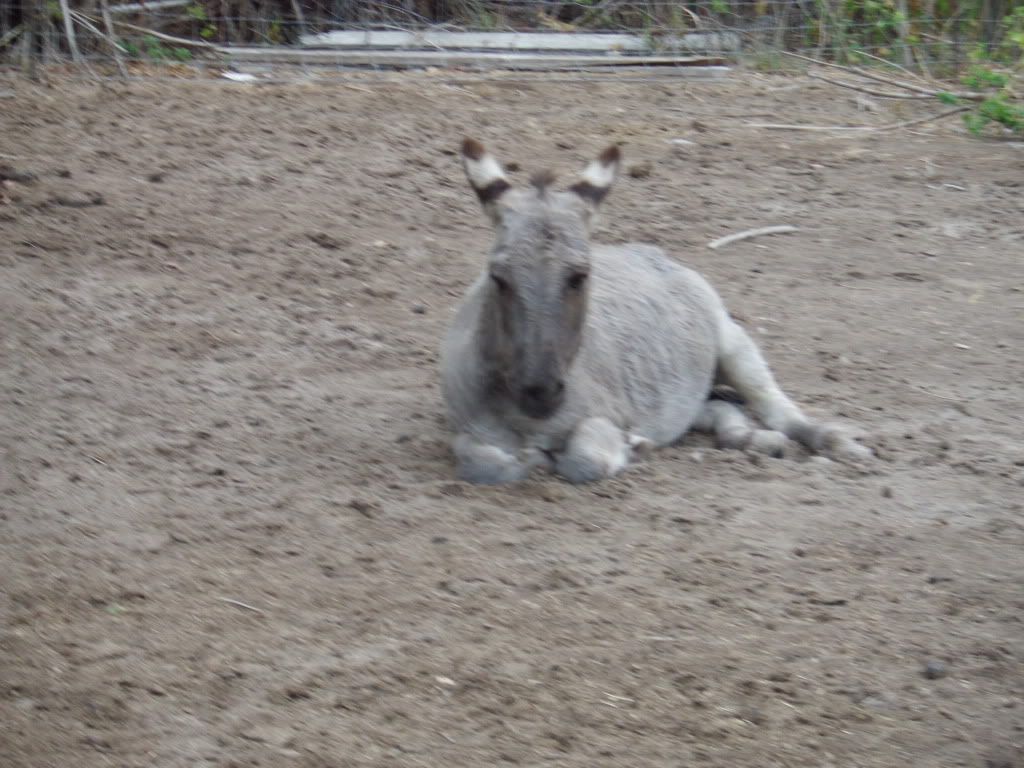 Jigsaw, our mini mule colt. He's about to be weaned and sent off to his new show home though. Such a cutie! I dont have any recent pictures of him but he's a little buggar with a bit 'afro' and lots of 'tude xD He has primitive markings but you cant really tell in the picture.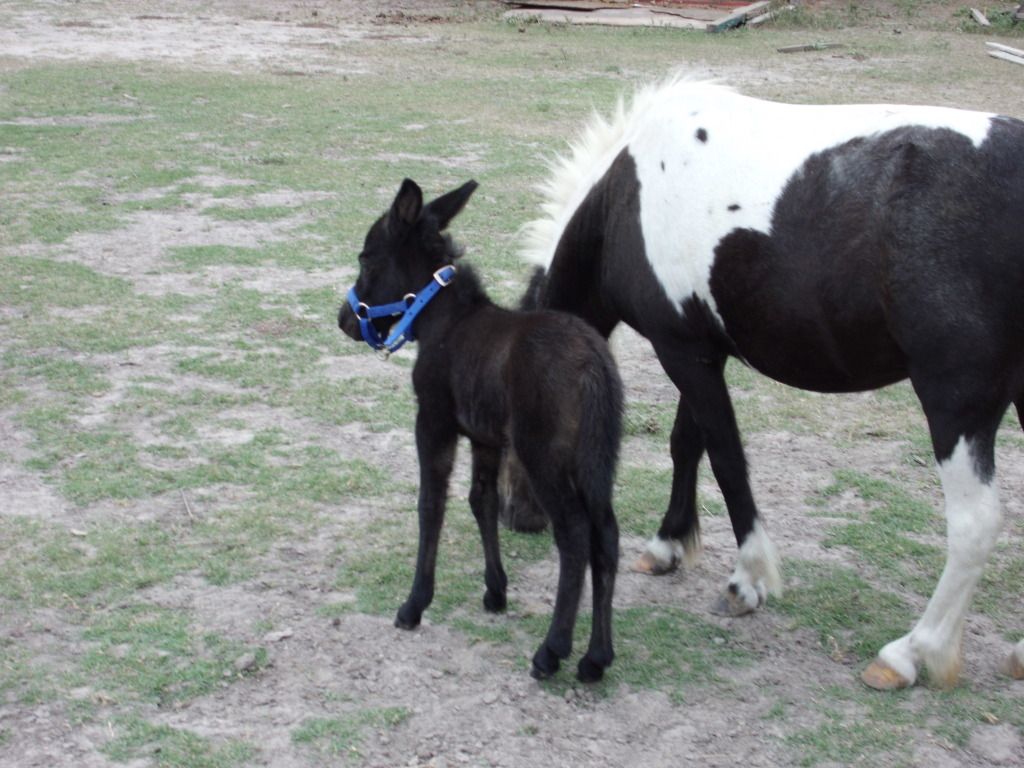 Tempest, our now 8 (I think? I loose track) month old mini mule, only a few months old in this pic.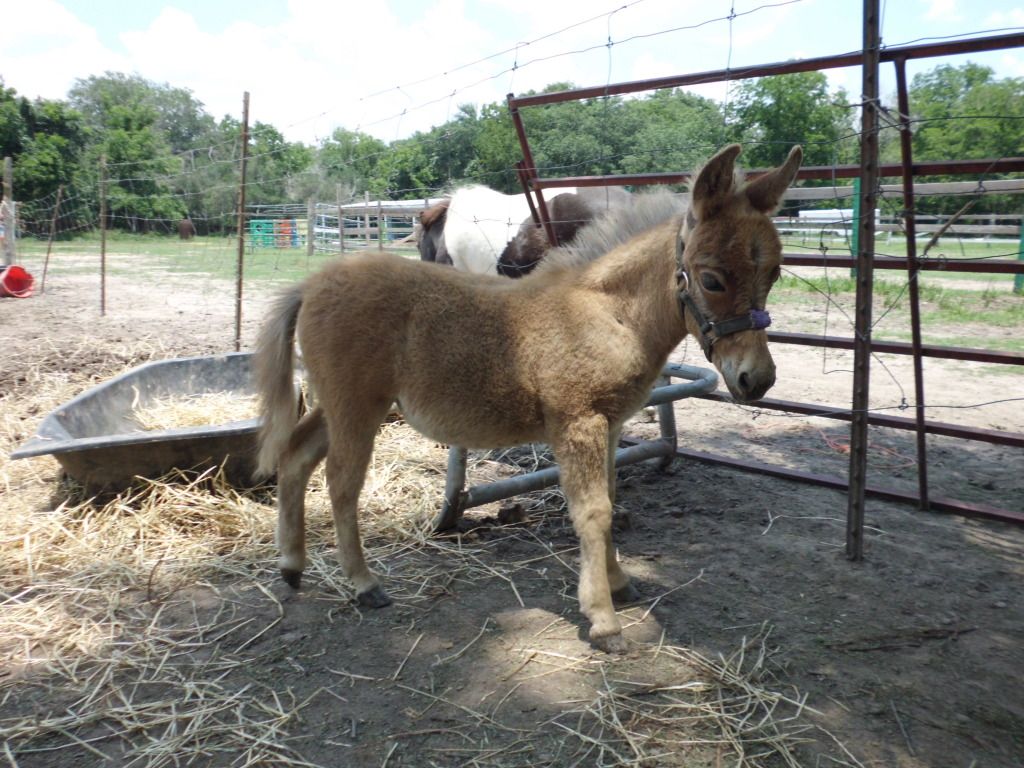 And lastly, Pedro (Just Dun It) our stud Jack. He's sweet but can be a real pain, as any stud insists on being at times... ;)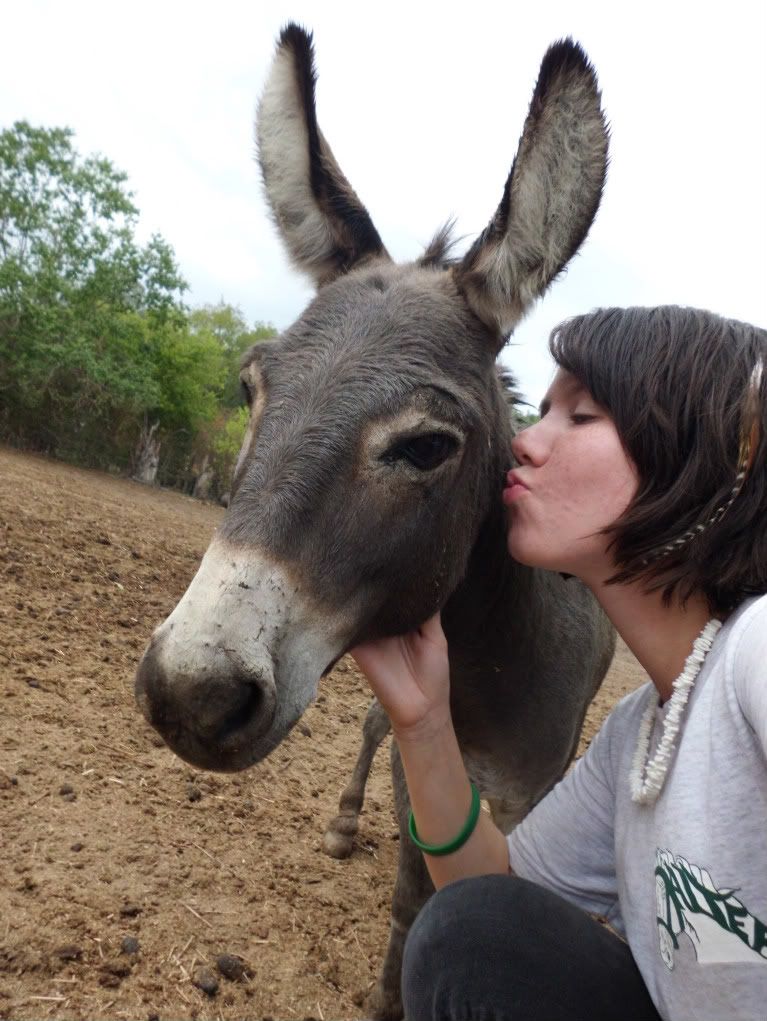 He has the loudest, most obnoxious bray...
---
Everyone in your life is meant to
be in your journey, but not all of
them are meant to stay till the end.
I love everyone's longears!!

Here is my mule Pete. He an awesome mule.
---
R.I.P Duke <3
No hour of life is wasted that is spent in the saddle.~Winston Churchill

Here is our little man Stubbs. He is a little girl's best friend.
Quote:
LeighLovesLongears-I love those colors!!!
Simply beautiful!
Thanks! I like the spotted ones because they are easier to tell apart. I love seeing everone's longears! It keeps me from buying more!
---
A dapple a day keeps the doctor away!
Quote:
Man, I want one!

CAn I ask, what is the difference, if any , between a Donkey or a Burro? Are there different breeds of donkeys? I know there are mini donkeys but in other ways, are there breeds? How big are they,?
Donkey is usually used to describe domestic ones and burro generally refers to wild ones, or very very sure footed ones. And there are around 25 different donkey breeds that I'm aware of and burros are listed as a breed itself, but more than that exist.
Other countries have more varieties than the US does.
Donkeys have a big range, from the minis to the Mammoth Jacks, which I believe are the size of horses.
My burro was born wild and not captured until he almost two years old and sold through the BLM and from what I know, that is how the BLM refers to them.
There are minor differences I have noticed between him and Rosie, who is a small standard donkey.... most notable is how he thinks and how suspicious he is of things that domestic animals think nothing of.
He has a mind like an elephant too.
009.jpg
199811_10151367640171350_797681256_n.jpg
Merle is a, almost, 7 month old standard spotted jack...which will soon be a spotted gelding sometime this month. Had no idea what we were doing, we've only had horses for 6 or 7 months and they came trained...so we'll see how bad we screw this up. Have read Donkey Companion twice now and every other donkey book and equine book the library has. Only takes one person to put his halter on now so we're proud of that...and he will walk with you as long as you have a pocketful of treats.
Quote:
"you see this mom, all of these are empty... please fix that" ;)
I am sure that is what he was thinking too!
Started
Join Date: Mar 2009
Location: Middle-of-Nowhere, Illinois
Posts: 2,225
• Horses:
1
This is our donkey, Donkey. :3
I think he's 11 now. He's supposed to be my mom's pet, but guess who got stuck taking care of the little bugger?
He doesn't even like me.
---
"A musician must make music, an artist must paint, a poet must write, if he is ultimately to be at peace with himself.
What a man can be, he must be." Abraham Maslow, 1968

Green Broke
Join Date: Oct 2009
Location: Outside of Oklahoma City
Posts: 2,653
• Horses:
6
This thread makes me want a donkey soooo bad...someday...
---
Be wary of the horse with a sense of humour. - Pam Brown