Miniature Donkeys :)
---
Thought i would start a miniature donkey thread! Please share pics of yours!
Here are my 5 donks!
My sweet Delilah! She is 9 years old and between 33-34in tall.
She was the first animal to be put in my barn, at 5 months old. I do believe i was 9 when my grandma bought her for me.
Billy was 8 years old this past winter. He is between 35-36 in tall. Hes a real lover! My mom bought him for me for Christmas when he was 5 months old.
Nevaeh will be 2 June/27th! She is Delilah and Billy's daughter. She is just barley 31 in tall. Sweetest little thing since the day she was born :)
Rosalie is 4 years old. She is 33in tall. My mom bought her for me for my birthday last year because i always wanted a spotted donkey. She is sweet in her own little way.
Dominic was 2 in May and he is 35 in tall. We rescued him 7-8 months ago. He was with a stud that was beating him up, and not letting him eat. So we paid for him and brought him home. He is by far the
biggest pain
in the
butt
i have
ever
met! He's growing on me tho
They are all so cute! I don't have any donkeys, but everyone always asks me about the donkey (my mule) when they see her in the field... I guess they are half right!
This is our mini Danee. He's a yearling. He's got so much personality! He loves kids & his favorite game is to chase the chickens & kittens
---
Cowgirl up!
Our Pumkin has been all over this forum... I love her..
so here she is again.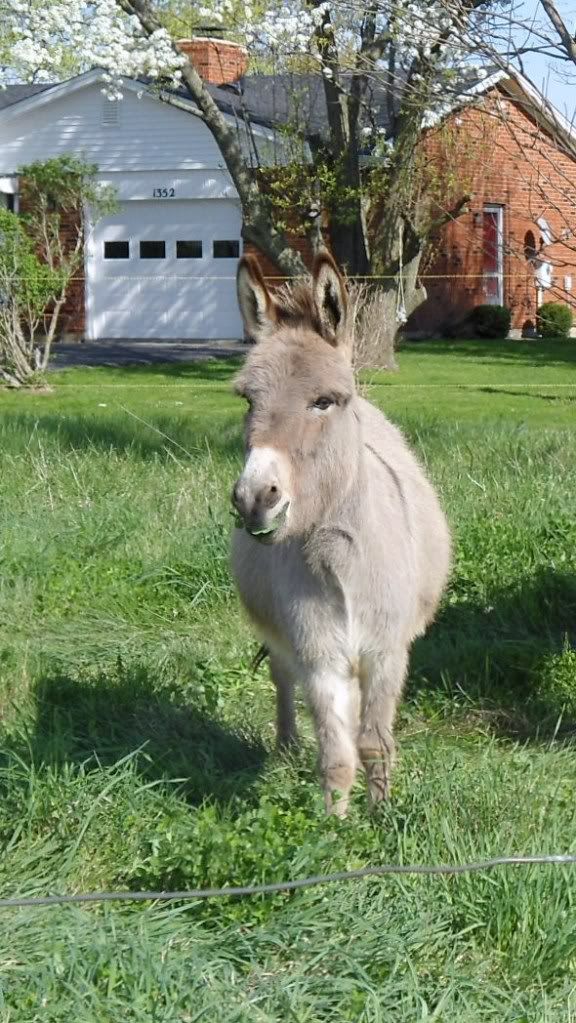 ---
Horses are proof that God love's us and wants us to be happy!
I have always thought owning a dinky donk would be a ton of fun... I really look forward to getting one someday.
How do their nutritional needs compare to that of horses?
---
We drink to our youth, to the days come and gone; for the age of oppression is now nearly done.
I feed her very little. A handful of flax seeds and a little grass hay.
I do, however, have her other needs tended just like a horse.
She gets all her shots and feet and had a fecal a couple of months ago.
Just as expensive to keep, just cheaper to feed!!!
---
Horses are proof that God love's us and wants us to be happy!
These are not mine but i took care of them a few years ago! they were so sweet!!!
---
*-._.-*I am bilingual: I speak English and equestrianism!!! *-._.-*
---
My Donkeys!
Gotta Be draden (Foal) Misty (Mom)
The Union's Jack (Sire) And Me!
I have more (8!) All Mediterranean grays! Just no Pictures :(
---
Sight of the night.. My Show girl!
Quote:
I just died of epic adorableness diesease x.x
---
~ When I Die, Remember Me By My Horses ~
* Because They Are Responsible *
.: For Letting Me Live :. (c) xJumperx
Pumkin had a hair cut....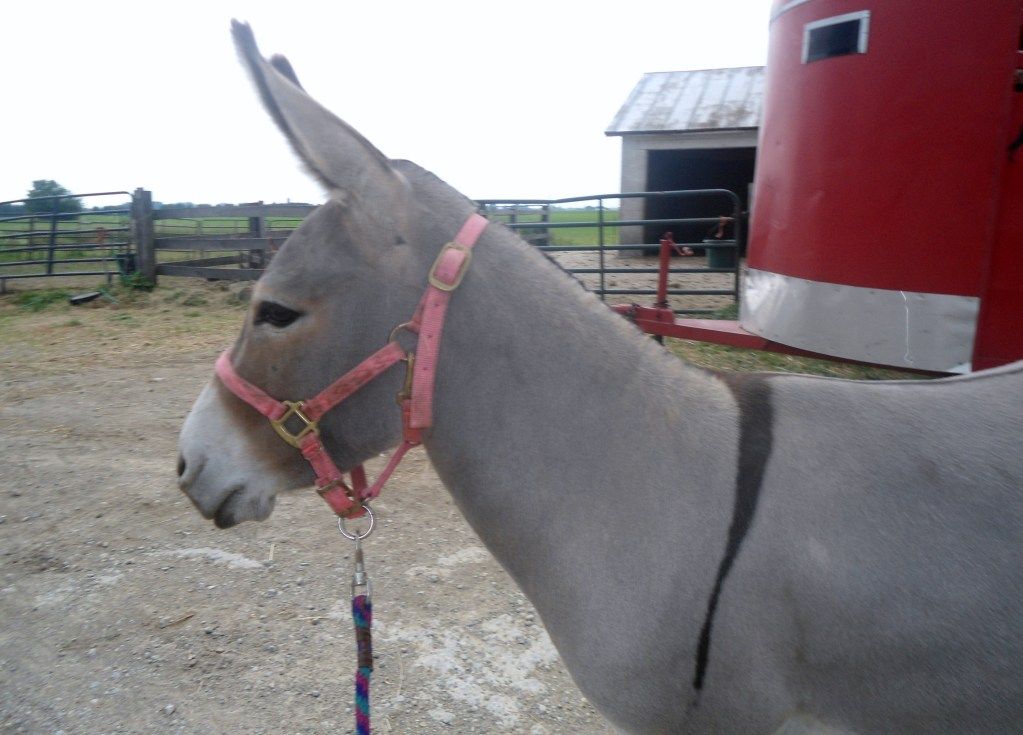 ---
Horses are proof that God love's us and wants us to be happy!