More donk pics
---
So I'll try not to post to many pictures! Just wanted to share a few new pictures of my longears. You know, just make everyone that doesn't have one want them even more!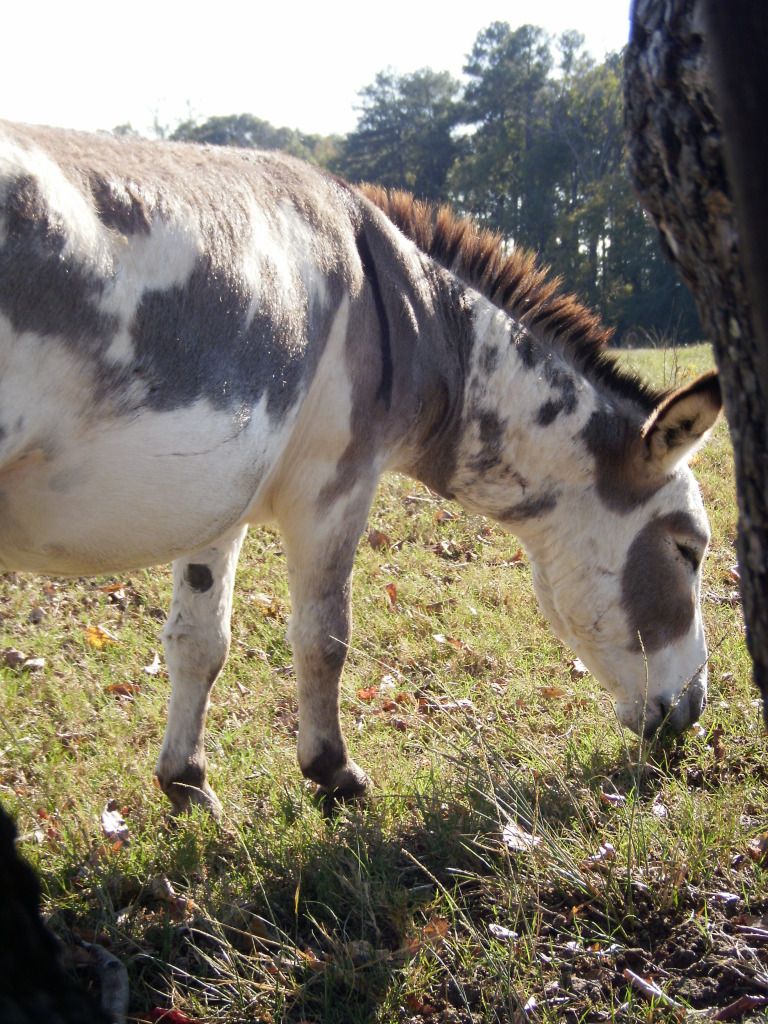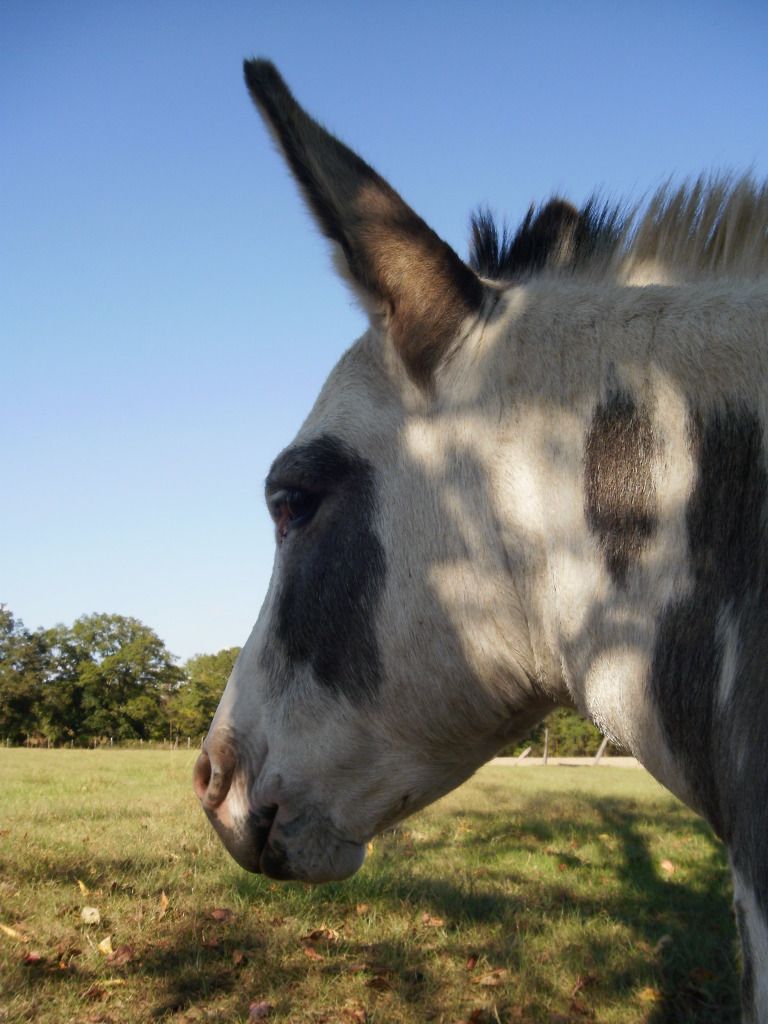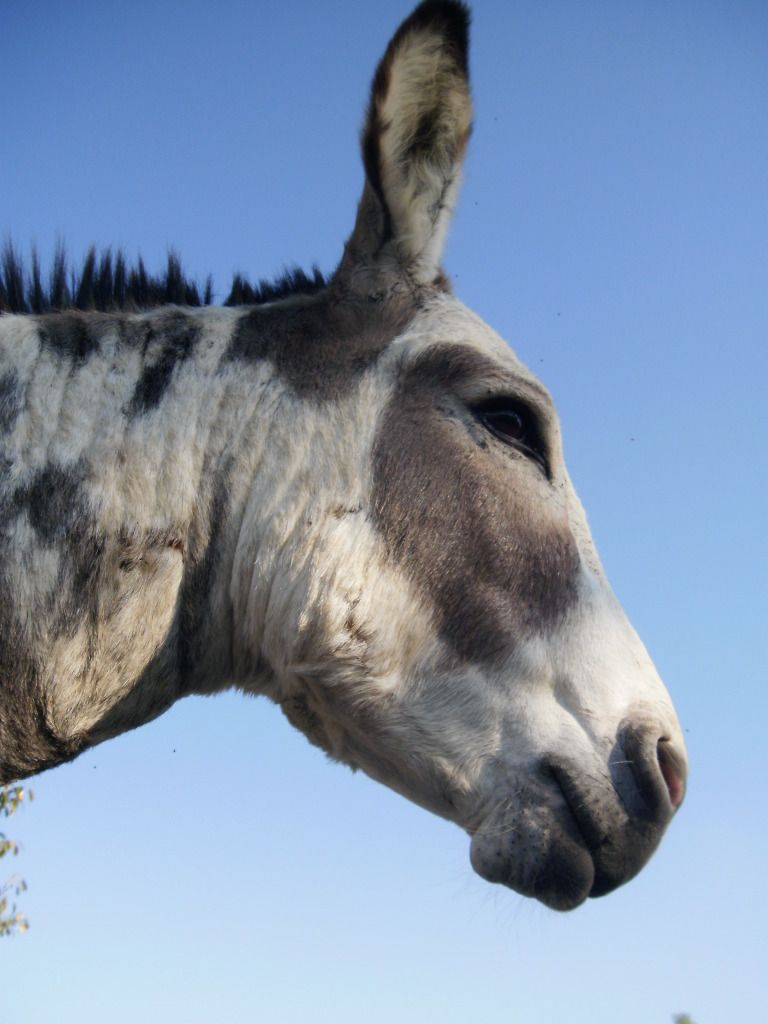 Apache was more interested in eating so I didn't really get any good ones of him. I definitely think that Dixie is in foal because she has gotten pretty, well, wide. If she is, she was bred before she got here. Peanut just likes to stay close and soak up all the attention. Enjoy!
Can't ever have too many longear pics IMO! They are so darn cute :)
---
Life is like a camera. Focus on what's important, Capture the good times, Develop from the negatives and if things don't work out, Take another shot.
I think there can't be to many! But I don't want anyone get to jealous and make up their mind to come and take them!
I knew that if I joined this forum that I post a ton of pics! Sometimes I don't know when to stop posting them!
Alright here are some more pics! I can't believe they are already growing their winters coats! They're a little dirty because apparently the dirt is irresistible and must be rolled in.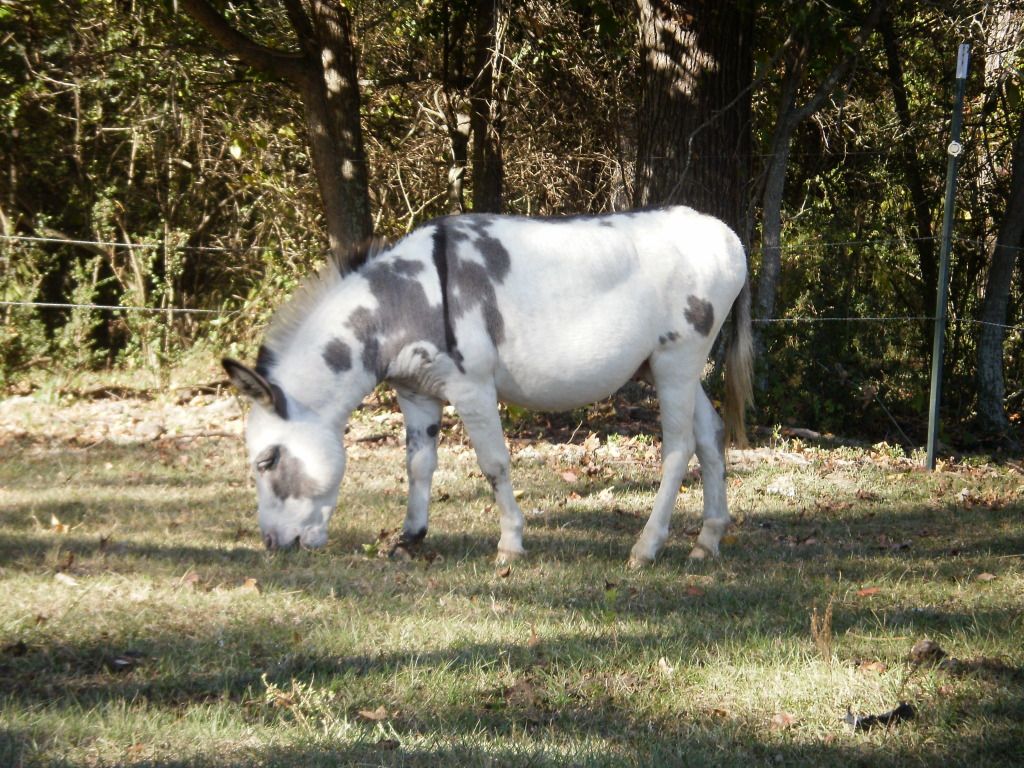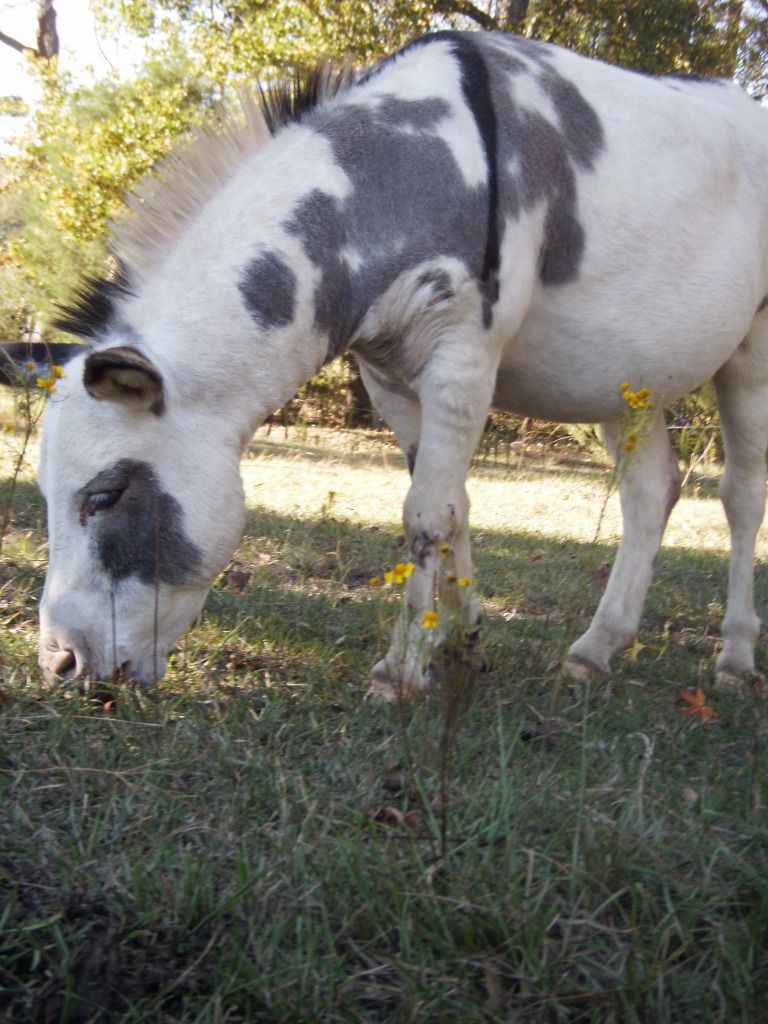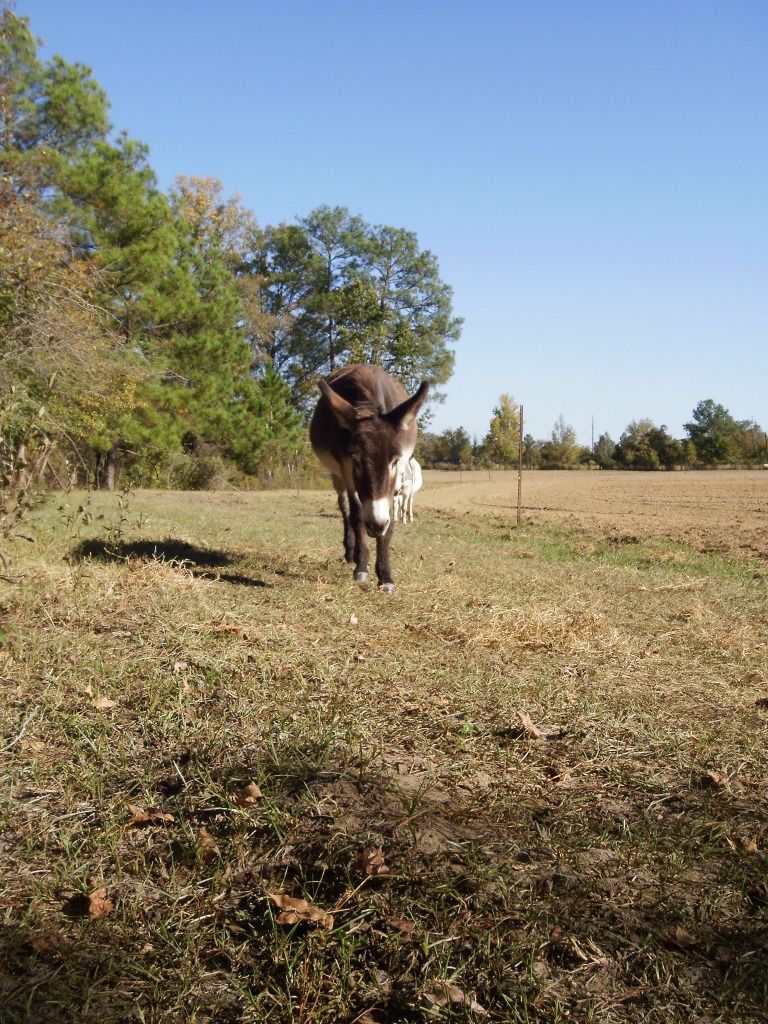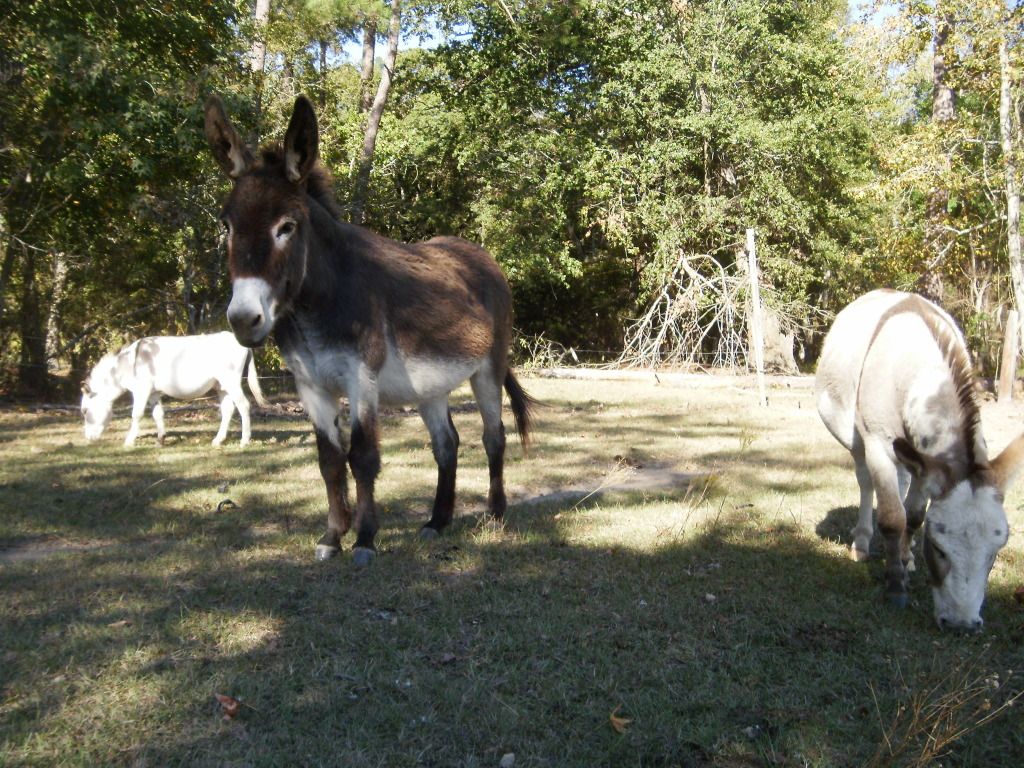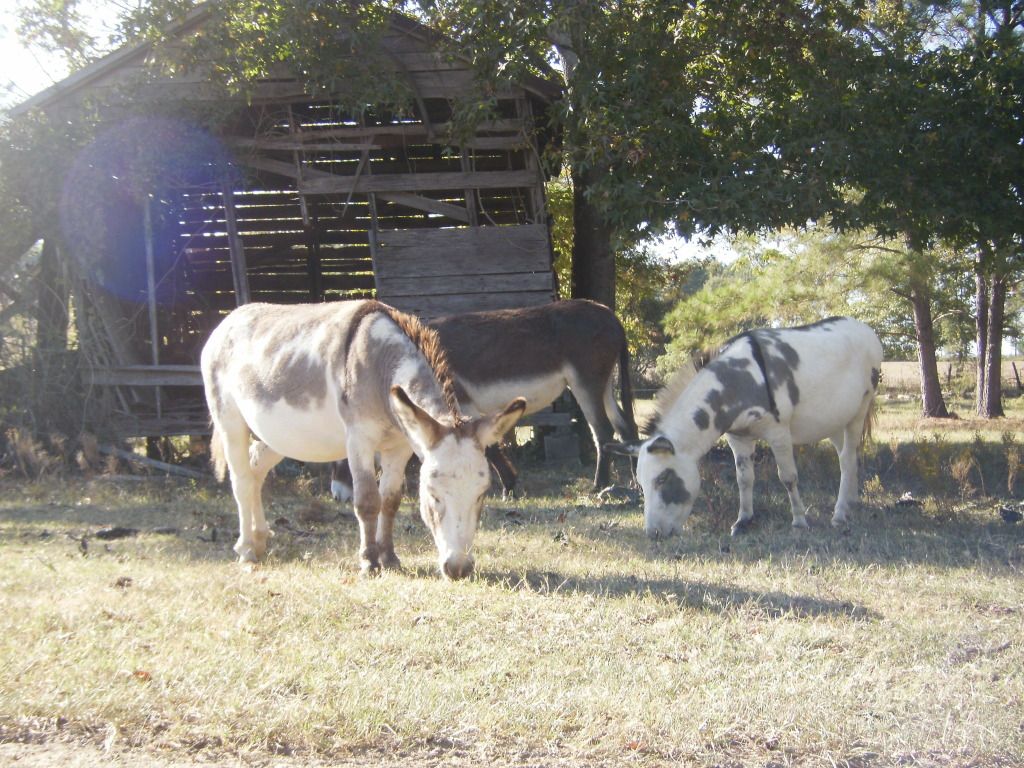 Hope that's not too many pictures for ya!
---
A dapple a day keeps the doctor away!
Awe!!! Im willing to bet you will have a baby donkey soon. That belly...Whew. And lopsided.
Posted via Mobile Device
I can't wait! Everytime I go to see them I feel her belly. Sometimes I think I actually feel a foal, other times I think it's just wishful thinking. I just wish I knew what the dad was. She is to far along to have been bred here.
---
A dapple a day keeps the doctor away!
They are so freaking adorable! I got a call yesterday from a guy wanting to give me two donkeys. I wish I had the room! We sure enjoy our little Stubbs!
Sometimes people still offer me donks and I have to say no or else the whole place would be full of donkeys!
I imagine it would be very noisy.
---
A dapple a day keeps the doctor away!