Anubis, the Jumping Jelly Bean!
---
During the weeks I was hand walking Nelson after his hock injury, Anubis was having fun over the fences.
Sometimes I had to point to the saying "Anubis jump" and he'd jump them. Sometimes, he'd just jump them on his own
The other day, while I was riding Nelson, Anubis was runing around the indoor having a blast, jumping fences by himself, I wish I had my camera to catch those jumps!
I think he'd be great at agility!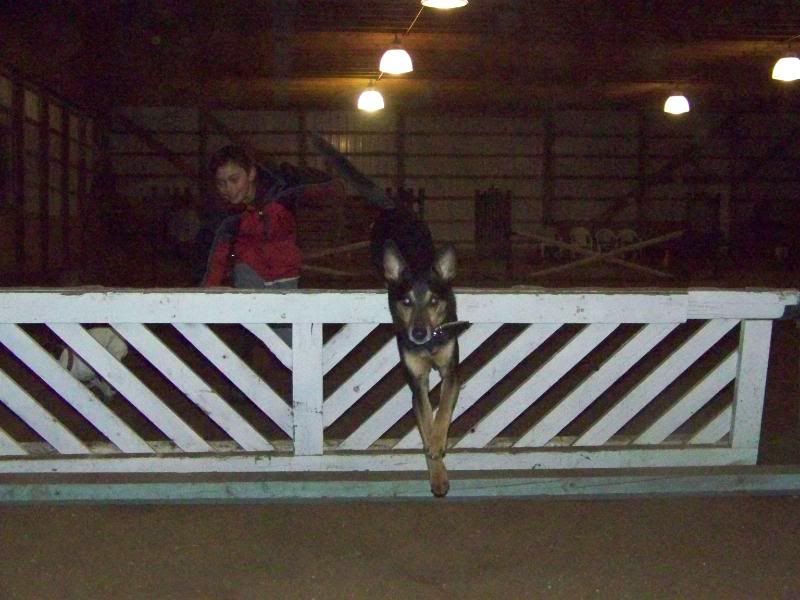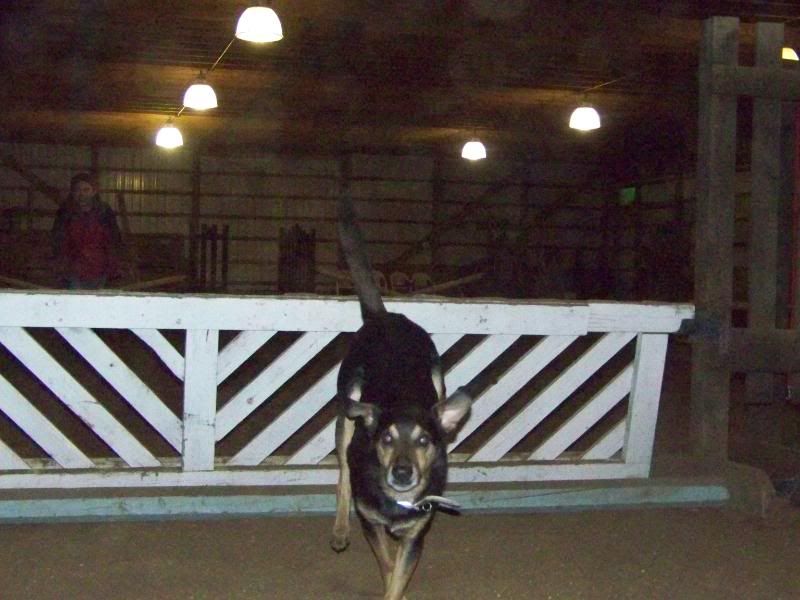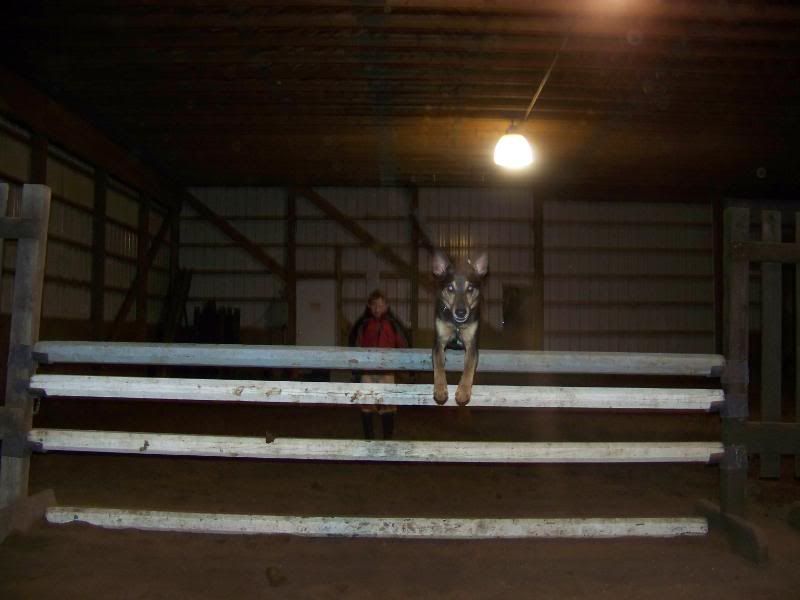 ha ha ha Dixie was smart enough to go under: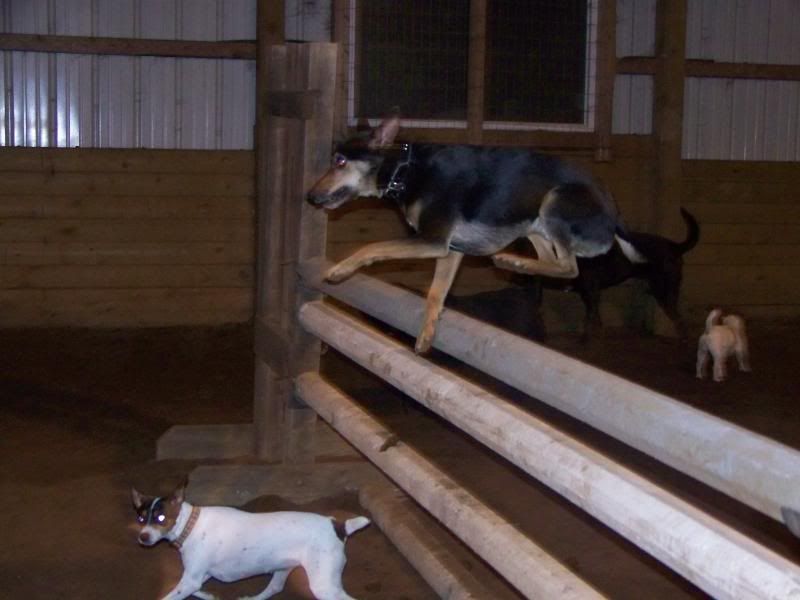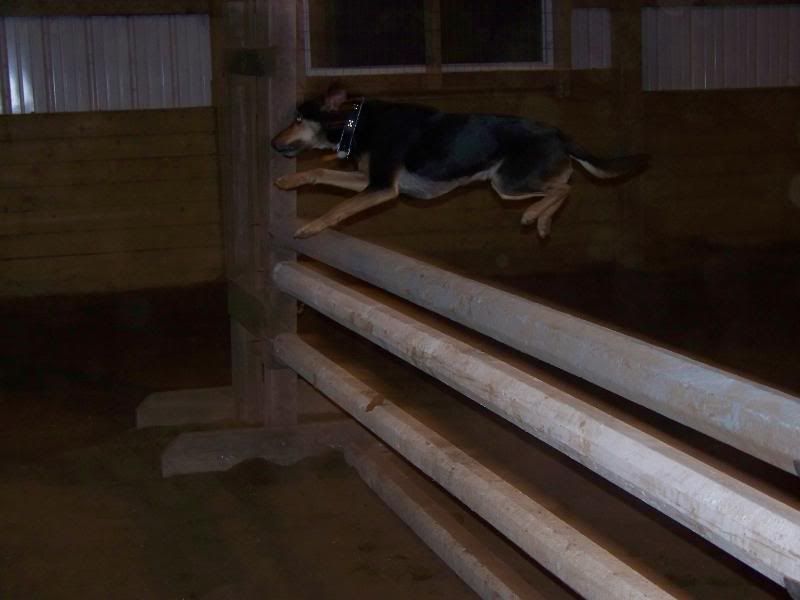 Here are a couple of after shots of us being silly: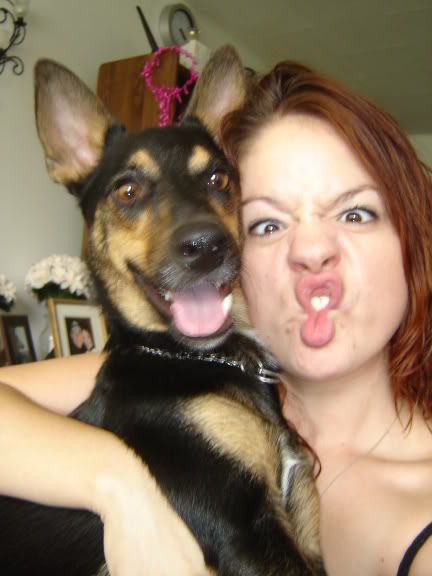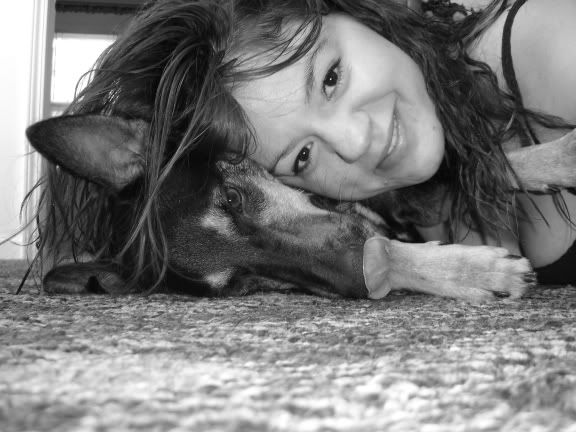 ---
Awww! Those are great pictures! I especially like the 4th one, his back legs have so much energy in them right there. I also love the last picture, you two are a cute pair. =)
---
Fabio - 13 year old Arabian/Lipizzan gelding

~
Rest peacefully, Lacey.

HA AMAZING! soooo cute! i love ur fishy face!
LOL! Thanks guys!

I have to get vid footage of Nubs jumping!
---
wow! thats cool
---
"every horse deserves at least once in their life to be loved by a little girl"
<3
It astounds me at how much power Anubis has when he jumps those stadium fences.

I would love to get him into actual agillity classes.
---
Holy crap! that's quite the dog. You should look into doing agility with him, looks like he likes the challenge eh
LOL My2Geldings, Anubis absolutely loves to jump those fences!

I was riding in the indoor the other evening, and he was in there with me, running like crazy all over the place, and he was jumping the fences by himself!

I've been talking to Hubby about getting him into Dog Obedience Training, because he does have to learn to come and listen to me when I ask. I would LOVE to get him into Dog Agillity! I think he would kick some bootay!
---
Green Broke
Join Date: Apr 2009
Location: Queensland, Australia.
Posts: 4,488
• Horses:
1