Quote:
I have two, "lightly" special needs dogs. Both were from a local rescue. Lily can't have grain, at all... projectile both ends for weeks :( She is purely on special food but I'm starting to think it might be cheaper to just buy her different meat takeaways from our butcher, cook them up and give them to her.
Pablo is a Boxador (Boxer Lab mix) from the same rescue. He was there for a year as a puppy and it took him a while to learn how to be a dog. He also gets Placid Tail Syndrome (that's what it's actually called). It mainly affects him when the weather suddenly gets cold. The base of his tail swells and leaves his tail literally paralized for a week or more. It's very painful so we have to get him pain medication and prednisone each time. We are very careful to let him gradually get used to cold weather but it doesn't always work when Lily begs him to come outside and play in the snow with her.
Lily is the black and Pablo is the Brindle
Attachment 97603
Such sweet babies!!!
I wonder how Lily would do with raw? We do Blue Buffalo in the morning and raw at night when we can. The pups LOVE it!
Teen Forum Moderator
Join Date: Dec 2010
Location: South East Texas
Posts: 7,157
• Horses:
2
Quote:
Endiku, yes Oscar (who has LP in both legs) definitely has a difficult time sitting, poor bugger. Not quite like you describe (crossed) but his butt doesn't come close to the ground. Otherwise his legs don't seem to bother him, but I don't let either dog jump up or down on the couch, bed, etc. We're all about minimizing risk at our house!
Aww, poor guy. Its great that you take such good care of them though! We don't allow Connor to jump into the car or on top of things either, but he tends to think its very funny (
) and will hop up onto the couch just because he knows he's not supposed to! Crazy boy. We're actually in the process of getting him evaluated for braces or something thats a lot like human kinsenetic taping to help him out. Having a one year old puppy in a 10 year old's body is hard on him!
---
Everyone in your life is meant to
be in your journey, but not all of
them are meant to stay till the end.
Charlie is so small he can't really jump on anything anyway, but he tries :) poor connor, that's an awful lot to overcome for being so young! He looks like he loves life though, especially in that sprinkler! If only people knew how much love a special pet could give.
Posted via Mobile Device
Teen Forum Moderator
Join Date: Dec 2010
Location: South East Texas
Posts: 7,157
• Horses:
2
hahaha, he sure does! Water, mud, and eating things he's not supposed to are the highlights of his life! He just went on his first camping trip with us too :P he absolutely loved it but somehow managed to run into burrs and covered himself from head to tail (literally!) in them! XD
We haven't told him how big he is yet ;) in his mind, he's a 10 lb pomeranian just like his 'brother' Chewy!
---
Everyone in your life is meant to
be in your journey, but not all of
them are meant to stay till the end.
Iris and Revel are deaf,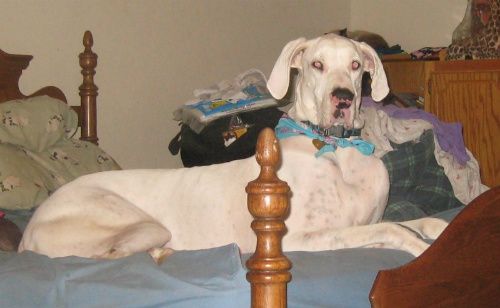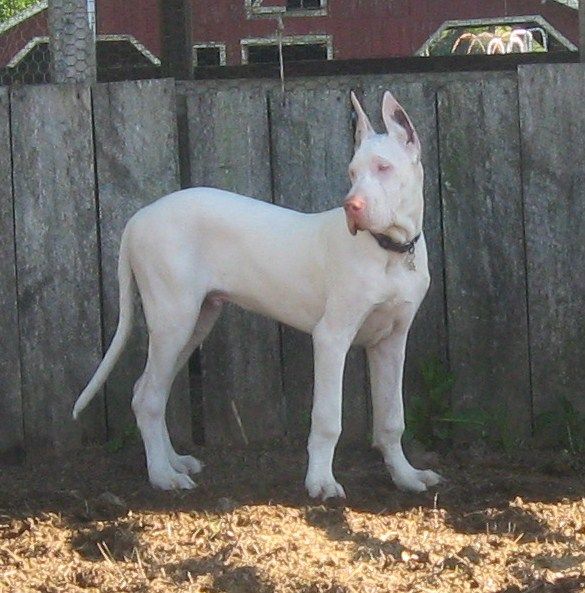 Revel also has mitral valve displacia and microphthalmia in his right eye.
And this was my E.D. who I had for 11 weeks and 6 days before doing the right thing and letting her go, she had cerebellar hypoplasia,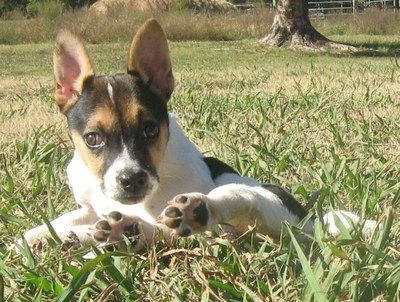 Had a deaf ferret, and a few deaf cats, and a blind calf (and a temporarily blind calf, still have her).
And just in case someone wanted to see them, not special needs, but here is a pic of the orphaned opossums I raised last spring,
My cat has normal "old cat" problems, so she's slightly special needs. She's in the beginning stages of renal failure. At 15-16 years old, I'm not too surprised, but sad nonetheless. I've had her since she was only weeks old when my brother brought her home from the woods. With her kidneys failing, she gets a special canned food diet for renal problems, antacids for the upset stomach caused by her body having a harder time processing food and water, and subcutaneous fluids. Right now, she only gets the fluids every 3-4 weeks because she has no trouble drinking enough water and passing it through. As things progress, she'll get it more often to maintain hydration.
---
The wind of heaven is that which blows between a horse's ears. ~Arabian Proverb
*dies* The baby opossums are too freaking cute..
My Pit Bull, Chloe, is mostly deaf, she can rarely hear loud clapping and a dog whistle, other than that she can't hear. I rescued her and the man who had her before I did had tried to fight her and when she wouldn't fight the man would beat her. Between the other dogs biting her and the guy beating her she's had a long road to where she is now. She was very people shy and would cower a lot when I first brought her home. She was around a year old and pregnant when I got her, the vet said he thought the puppies wouldn't live because of the beating and dog fighting so we had to abort the puppies which was an awful decision but it was for the best, I also had her spayed when he removed the babies..Now Chloe is almost 4 and has been the best dog I've ever owned. She's a lover and thinks she's a lap dog..Because she is deaf she's a little needy, she doesn't like it if I get out of her sight or she's left alone..
Today was actually Chloe's first trip to the beach..She LOVES it.
---
I am Sparkly Meanie Doodie Head and I approve this message!
Those danes are gorgeous! They're my dads favorite breed. Chloe is adorable :) I had a polar bear pit female that came out of the ring. She had been used as bait since there was no fight in her. She was my personal body guard (she'd stand over me and go demon dog on anyone who opened my door before knocking, and even once on a guy following me while I jogged)and her only lasting scar was a moon shaped patch on her ear. she knew twelve different obedience commands and was taught to get beer for my dad from the outside cooler.
He took her out of my bed one day and sold her to a breeder for 300 dollars. Didn't even tell me he was taking her. Said he sold her for her color, and he needed new grill stuff. I didn't even get to say goodbye. But rescue pits are great dogs :)
Posted via Mobile Device
I have a orange and white feral cat named Emmett, I found when he was a tiny kitten. Poor little guy was blind and had a hard time getting around, I assumed it was due to the blindness. I had to hand feed him food and give water through a syringe. I took him to the vet expecting them to say he doesn't have a good quality of life. But the vet said it appears he has cerebral hypoplasia, which causes him to walk like a drunk sailor. And his blindness was most likely due to poor nutrition. The hypoplasia causes him no pain, just have to make modifications for him so everyday things are easy for him.
He has a tall sided litter box, so he can lean on the sides and not fall out. His food and water dishes are in a bowl holder that is elevated to a comfortable feeding height for him, otherwise he will tip over into his dishes. He can't go near stairs as its a safety hazard for him.
As for his vision, he seems to have some if not all his eyesight. His mobility problem is his only old up. He's a very sweet, loving cat. You would know he was a feral cat if you met him. Everyone at the vet is amazed at how well and how far Emmett has come. He may be disabled, but he's perfect in my eyes!
Love this thread. This is Vino...my heart <3 I rescued him at 9 weeks from a very terrible situation. He was in a cage with both tiny eyes glued shut with crust and swollen. I took him to my vet right away and we determined he makes NO tears in either eye. One of his eyes was also shrunken. He is six now and with constant care consisting of drops to keep the eyes lubrciated about 8 times per day, he was able to keep both eyes until about age three when the shrunken left eye had to be removed due to constant infection that we couldnt get a handle on. We have just battled our first corneal ulcer in the remaining right eye and with lots of additional meds added to our regimen and increasing the amount of times per day he gets them, we have got it almost healed! YAY! I had prepared myself to have the remaining eye removed and it is still a very large possibility in the future as my vet is shocked he has been able to keep the eye for this long due to the severity of his KCS. Thank goodness I am able to take him to work with me every day as the drops/ointments are now every 2-3 hours. He also has a severe nasal allergy to some grasses that cause his nose to completely block with mucuous so he is on two meds per day for that for the rest of his life, which luckily we found the right combination after many tests, scopes and trial and error combos. One of these I have to have formulated at a special pharmacy and sent thru the mail. Needless to say I have spent BEYOND thousands on this little boy and every penny has been BEYOND worth it ;) He brings me soo much joy and is such an amazing, sweet, happy little man.