Aussies and Mini Aussies of the Horse Forum
---
It was noted in the Christmas Pictures thread that a lot of us have aussies and mini aussies. Let's see some pictures of them.
Here are mine.
This is Mills' Reeses Pieces aka Peanut. He is a black tri mini male.
This is Mills' Lilly Bear aka Lilly. She is a red merle mini female.
Also do yours smile?
my BO has a mini and hes so adorable.
---
Roxi, standard female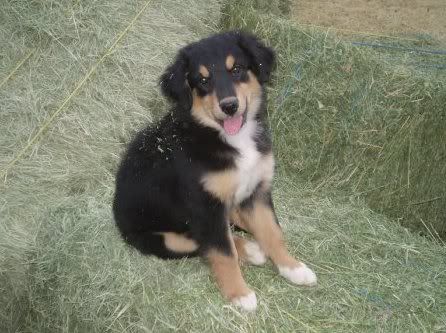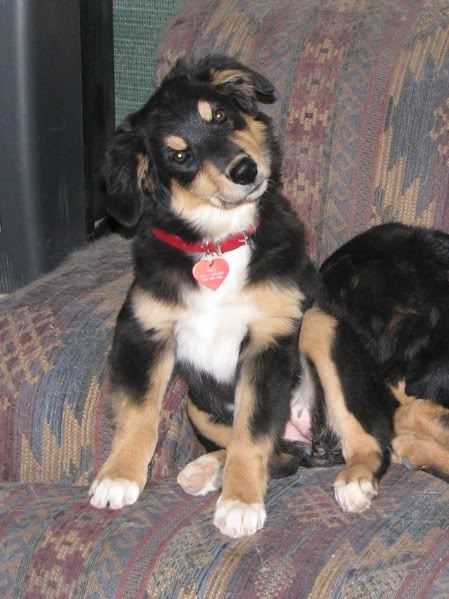 Toby, "mini" male but he's barely a mini if at all anymore ;)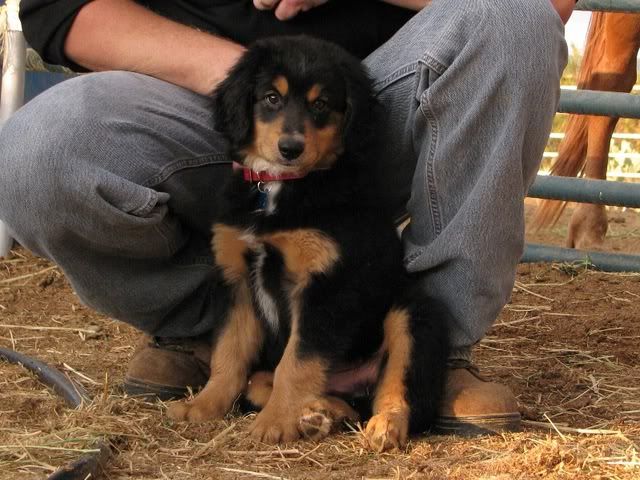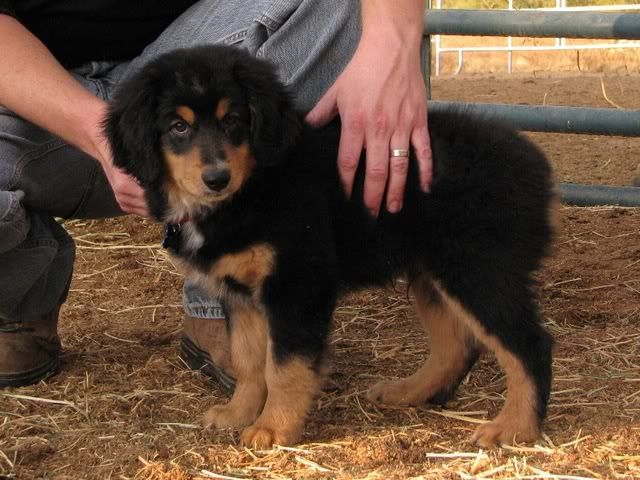 Rylie, mini male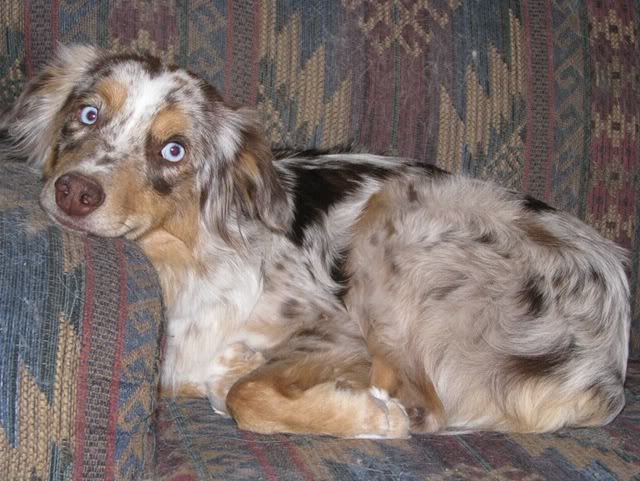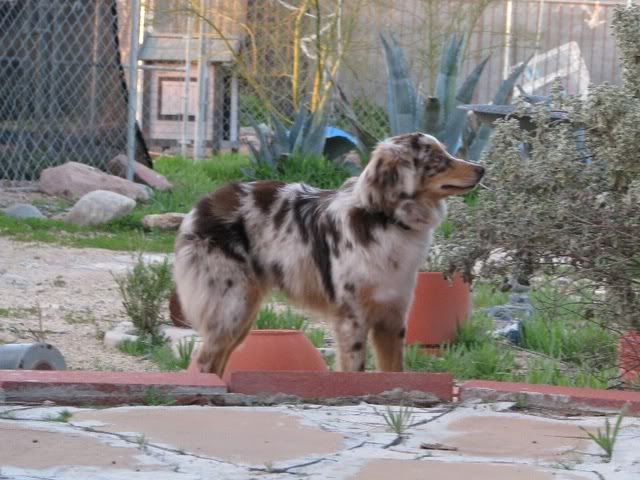 And Buddjet, mini male
I love Rylie! He reminds me a lot of Lilly.
This is Lilly again.
And her as a puppy.
This is Peanut as a puppy.
Here's my Timber, a blue merle as puppy and as an adult:
I have so many more, but I don't want to spam this thread ;)
Lilly loves to swim too! We have a pond in our front yard and she swims every day when is was warm enough outside. She even got in on some cold days. They look so deflated when the y are wet. Cute dog.
Roxi is another water lover :) Oh, Toby too, sometimes. Rylie and Buddjet, not so much ;)

Beautiful aussies everyone!!! :)
aw there all to cute! i have one to but he is a short hair..i dont have any pic's of him but he is an amazing dog!
I want a mini so bad! Rylie is stunning!
HEre is my Austrailian shepherd border collie mix. Has way more of the Aussie traits though! And we are going to be buying a mini in feburary!!!! Yayyyy cant wait.
PS. we had a bow on her but it kinda fell off haha