Bun Buns!
---
Anybody else have bunnies? I have two buns right now. One Mini Lop named Bentley and one Lionhead/Hotot named Herman. They live inside but they have their own pasture in the yard. I fenced in a little area of the yard with chicken wire and I let them roam around out there and eat the grass sometimes.
Oh aslo....Do you feed your buns vegetables? If so what kinds do they prefer?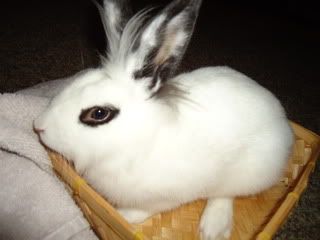 (Herman)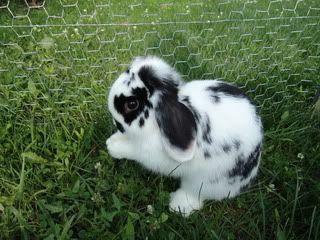 (Bentley)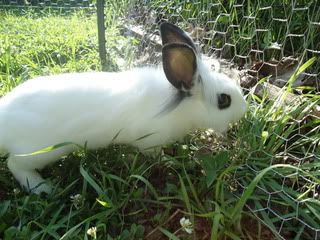 (Herman)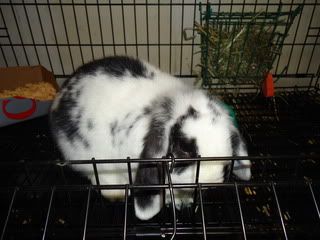 (Bentley)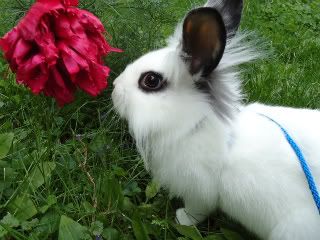 (Herman)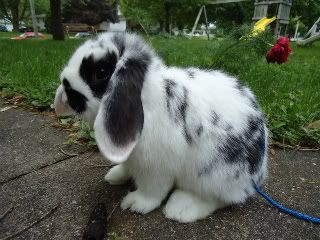 (Bentley)
I used to have a mini lop named Panda, and my sister had a Mini lop named Nibbles, and my brother had a rabbit but I don't know what breed named marshmeallow.
---
RIP Minnie, 1981-January 15, 2010
RIP Maggie Mae I miss you
I just gave mine away. I had a Holland Lop.
---
"Great spirits have always encountered violent opposition from mediocre minds."

i has bunny cute little boy when i got him he was afraid of everything lol but hes so cute now i can call him he will come to me the poor thing has many names thought the previus owner called him rabbit my mom calls him joey i call him bunny or stormy lol so i guess his tecnical name is stormy but many names!
---
Similar Threads
Thread
Thread Starter
Forum
Replies
Last Post
Clydesdale Bobs/buns?

drafts4ever

Horse Grooming

2

01-08-2010

10:49 PM