Eddie the Beagle Edwards, puppy pics
---
Eddie the Beagle is settling down to his new life on the farm..
He found the toy box, and took out all the toys
that was hard work, so back to sleep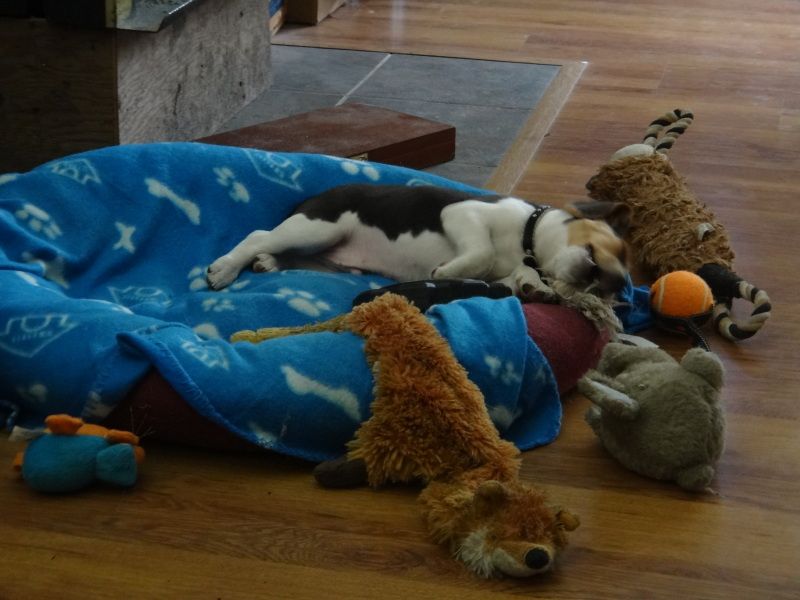 Big brother Bubba, continues to be so patient and gentle with him it is just to cute
And yesterday was his first 'working day' he came out in the combine with me
Drivers mate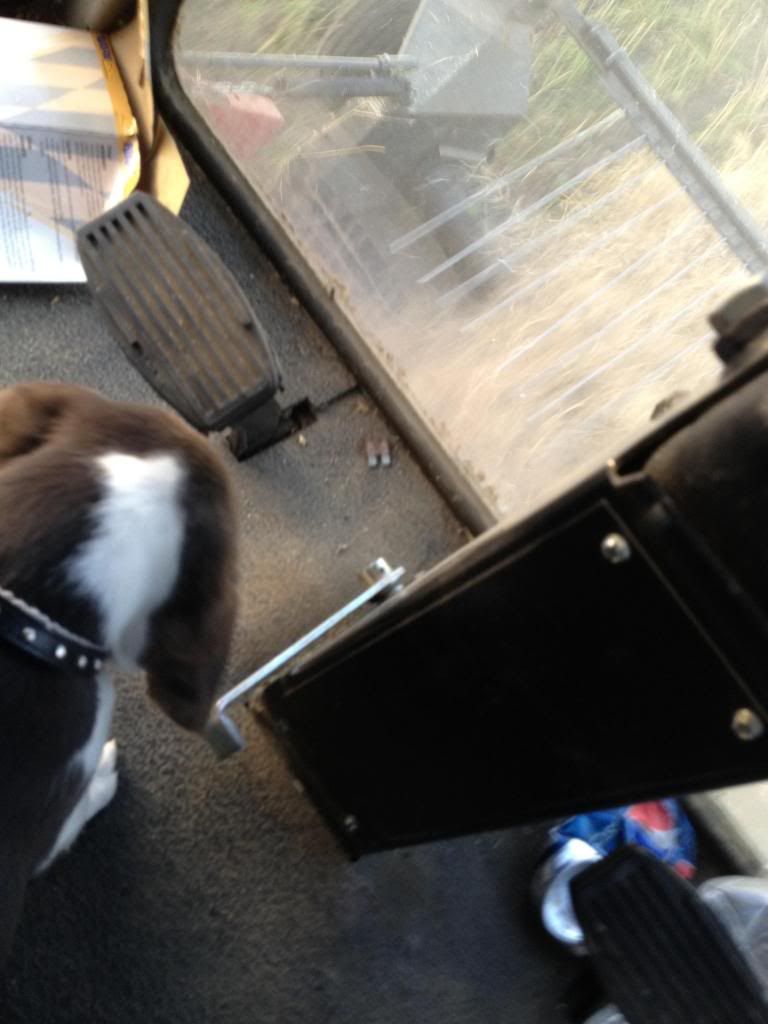 taking a break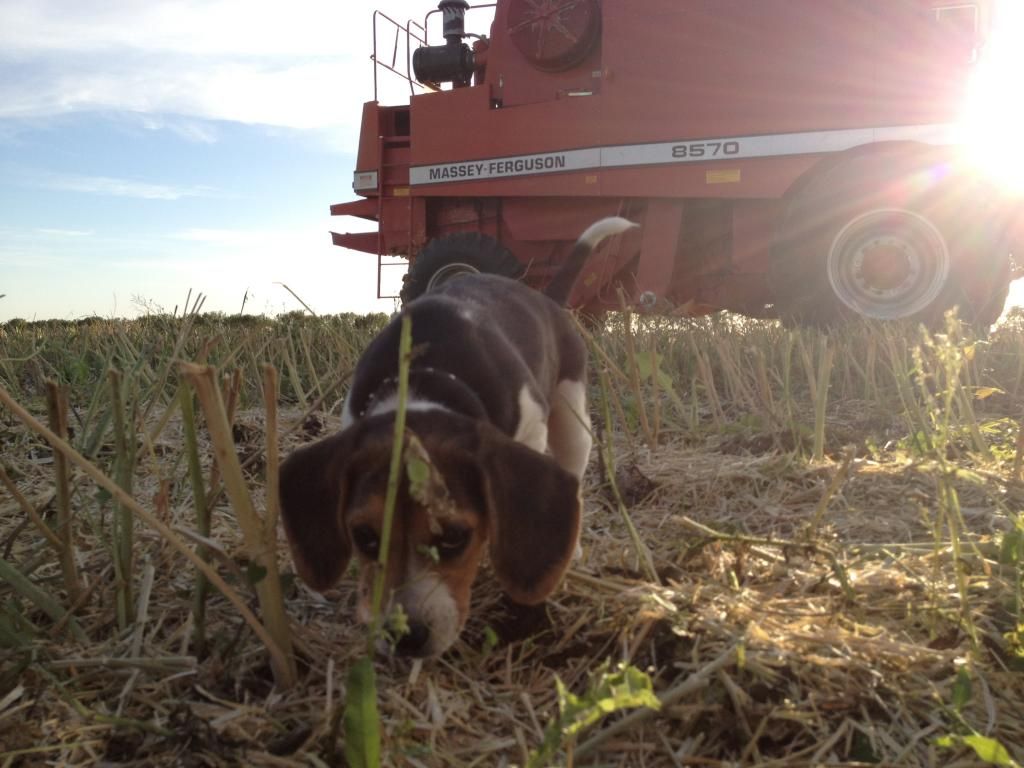 Then of course after a hard day, it's time to crash again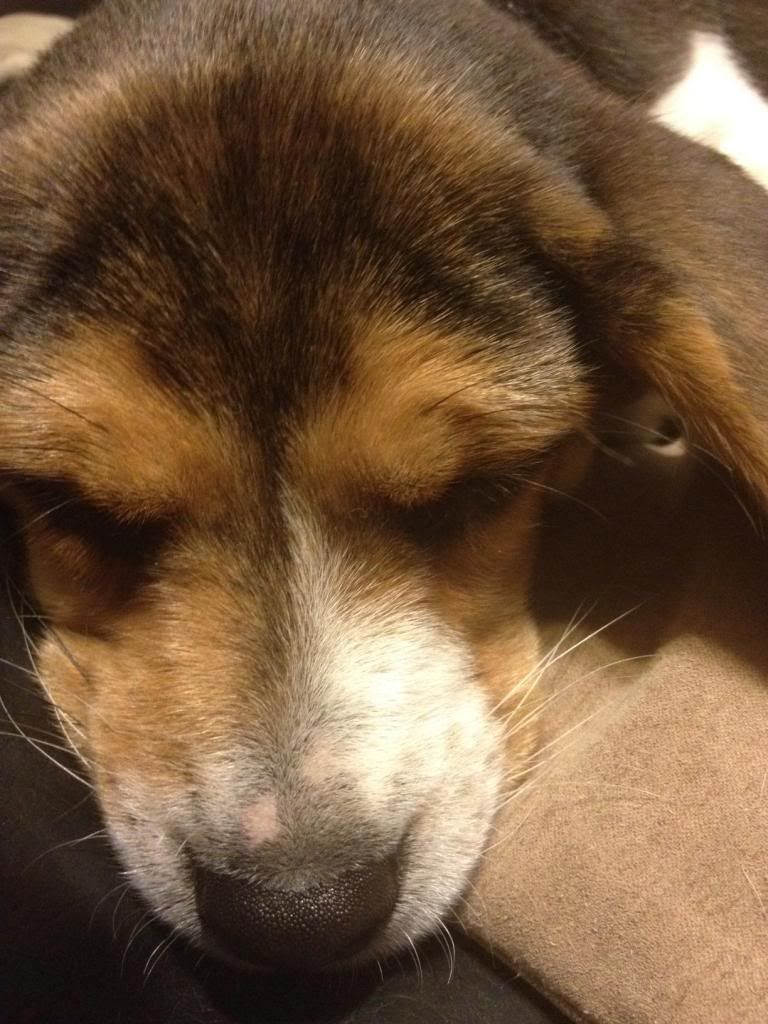 Bumping Eddie
---
Because he is cute!

Posted via Mobile Device
Green Broke
Join Date: Jan 2010
Location: south of nowhere, north of nothing
Posts: 4,644
• Horses:
6
aaaaah! hes soooo stinkin cute!
He is beyond cute!
Posted via Mobile Device
Oo i just want to kiss him on his cute little nose!
Green Broke
Join Date: Oct 2009
Location: Outside of Oklahoma City
Posts: 2,653
• Horses:
6
AWWWWWW! Mine!!!!! *grabby hands*
Posted via Mobile Device
Started
Join Date: Jan 2012
Location: An English Girl living in beautiful Alberta, Canada
Posts: 1,606
• Horses: 0
He's Gorrrrrrrrgeous!
---
Get up, get going, seize the day. Enjoy the sunshine, the rain, cloudy days, snowstorms, and thunder. Getting on your horse is always worth the effort.
He brings tears to my eyes because he is so cute and I want to smush my face into his puppy fur and smell him . . . . . but I can't!
what a little stinker!! he is so cute :)