Fandral, my rescue bengal! (Image heavy, beware lol.)
---
I love him. Can you tell?
(Anyone gamers here get what his name is from?) I really need to get pictures of him when we go out during the day, but until just recently it has been too hot for us and we've been going out at night. Me, Fandral, and my boyfriend go to the park or woods together and he follows us and stays within a safe distance of us. Of course, he does get in his insane, wild moods, but he's good about following us and responding to our calls. Who says cats aren't pack animals? :P Also, his collar is off unless we're out (and is modified by me to be fully breakaway), I just got pictures of him wearing it. :K Anyone familiar with the bengal breed may wonder why his appearance is of "low quality". He was taken with many other cats from the home of a breeder who was not taking proper care of them, so they weren't really breeding high quality cats.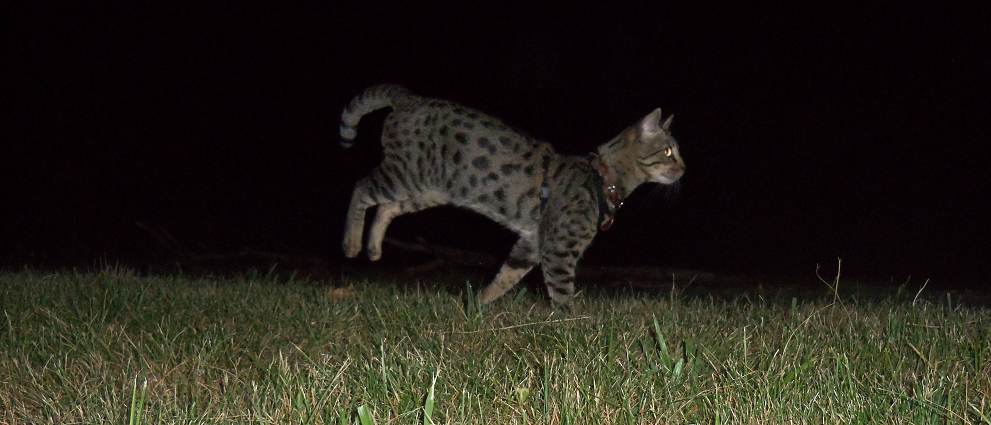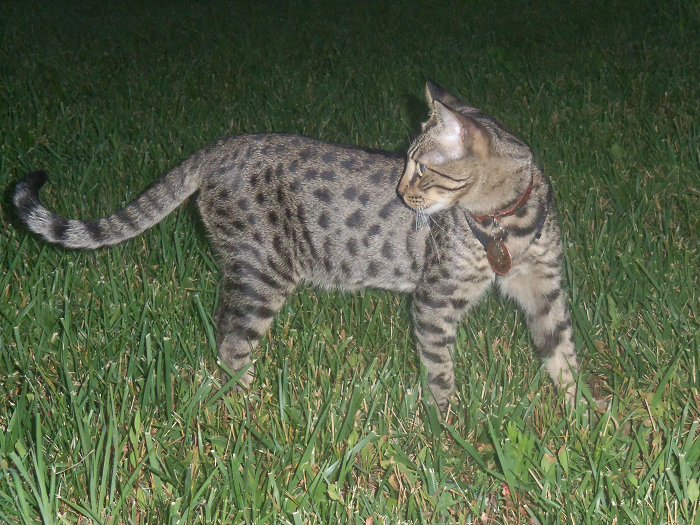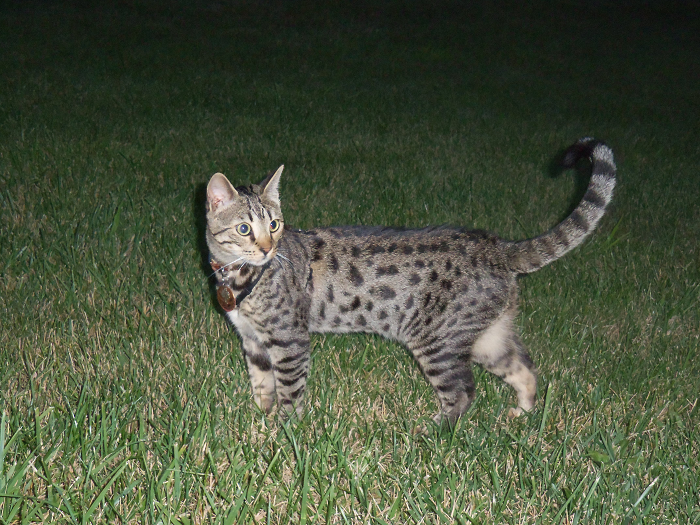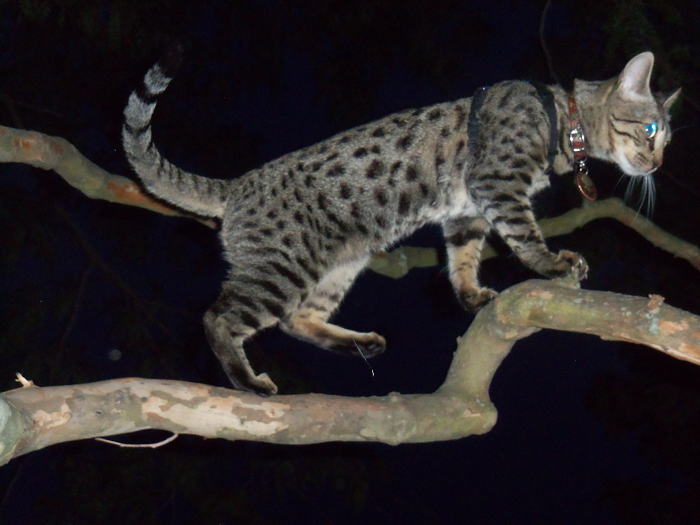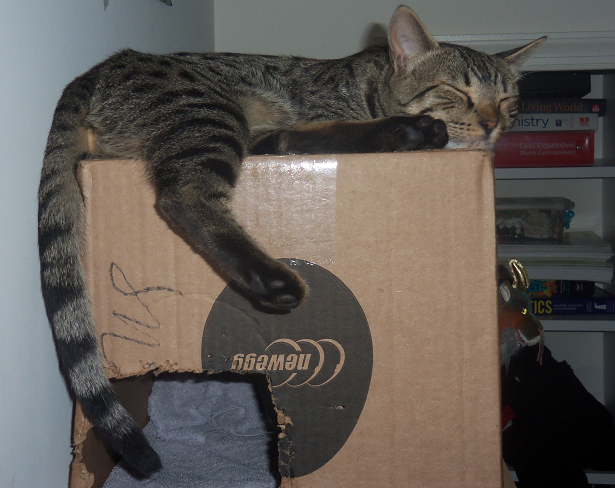 Cute kitty!!
---
Being horseless is the pits!!
Oh he is just a hoot!!! Too adorable!
Posted via Mobile Device
Very nice, thank you for sharing!
Haha, thank you! I'm also a member of the bengal cat forums so I had my links at the ready from when I posted an introduction thread there. XD I need to get video of him sometime, that's even funnier to watch. Especially if there are birds nearby, he goes mental. There was a bird basically flying back and forth between three different trees, and he would scramble partway up the trunk of one, then down, then go climb another one, trying to follow the bird.