Getting a Christmas puppy!
---
Ok, so ive been talking to the husband for a longg time about getting a dog. So apparently at work he was browsing Kijiji and found a reputable breeder of Shiloh Shephards. And we did some research and this lady has been breeding them for over 10 years, and shes licensed and doesnt seem like a BYB. So he came home from work today and said that we are getting a Shiloh Shephard which is due to be born October 13! And ready to go December 17!
Here is a picture of the mother:
And past puppies: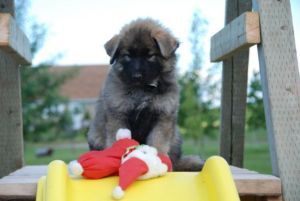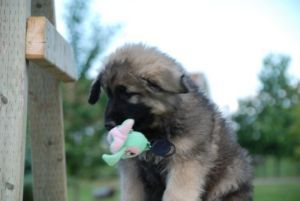 Super Moderator
Join Date: May 2012
Location: CT USA an English transplant
Posts: 24,950
• Horses:
3
They are a lovely breed
If you are the sort of people who have loads going on over Christmas - lots of visitors and nights out sort of thing I would ask the breeder if they could hang on to the puppy until your household is back to normal as they can sometimes take some adjusting to suddenly being without their siblings and do take up a lot of your time the first few weeks to get them settled to a new routine and training things like where its not appropriate to pee and poop!!!
Dont worry, we thought of that. We generally have quiet christmases, just the husband and the two kids (9&14) and possibly our parents but thats it as i am an only child and my husbands siblings are down in Arizona.
They do seem to be a good breeder of pet quality Shilohs. I always have to look for health testing and it seems they've got it!

Good luck with your pup!
Green Broke
Join Date: Jan 2010
Location: south of nowhere, north of nothing
Posts: 4,643
• Horses:
6
PUPPEH!
i hope you realize pictures are not really optional once you get your little fuzzball
and congrats