Yup. Done it plenty of times.
Posted via Mobile Device
To to squint or blink really slowly at him, this means 'I won't hurt you' can't remember where I got that infomation from so sorry if it is wrong. Also, try to keep mr kitty in one room to start off with, a warm room, not a well used room but a room that your brother uses daily like a study or even his bedroom. The bedroom may not be such a great idea if he doesn't want a litter tray, food and water in there, so a bathroom would do as well. Good luck with Mr kitty!
Posted via Mobile Device
Also, do not stare, this is threatening to them and when your around him, talk quietly otherwise just pretend he's not there, not fuss, maybe a bit of a playtime and a stroke if he seems to be coming our of his shell :) a good sign he's feeling better in his new home will that he is sleeping deeply, curled into a ball or stretched out.
Posted via Mobile Device
---
Last edited by dommycob; 03-31-2013 at

06:34 PM

.
Last night was a major breakthrough for Mr Kitty. My brother and I were talking in the living room and decided to move into the dining room (they're pretty much the same room, just the dining room is a little alcove thing to one side of the living room). Mr Kitty came out from the bottom shelf of the bookcase in the living room (one of his favorite hiding places) to investigate why we left the room. My brother went over and picked him up, then brought him to sit with us. Mr Kitty sat there and let my brother pet him for almost twenty minutes. He even started butting his head into my brother's hand so he'd pet him more...and then he started PURRING!!!!! He never tried to get away, even though my brother wasn't holding him at all.
The proof is in the pics!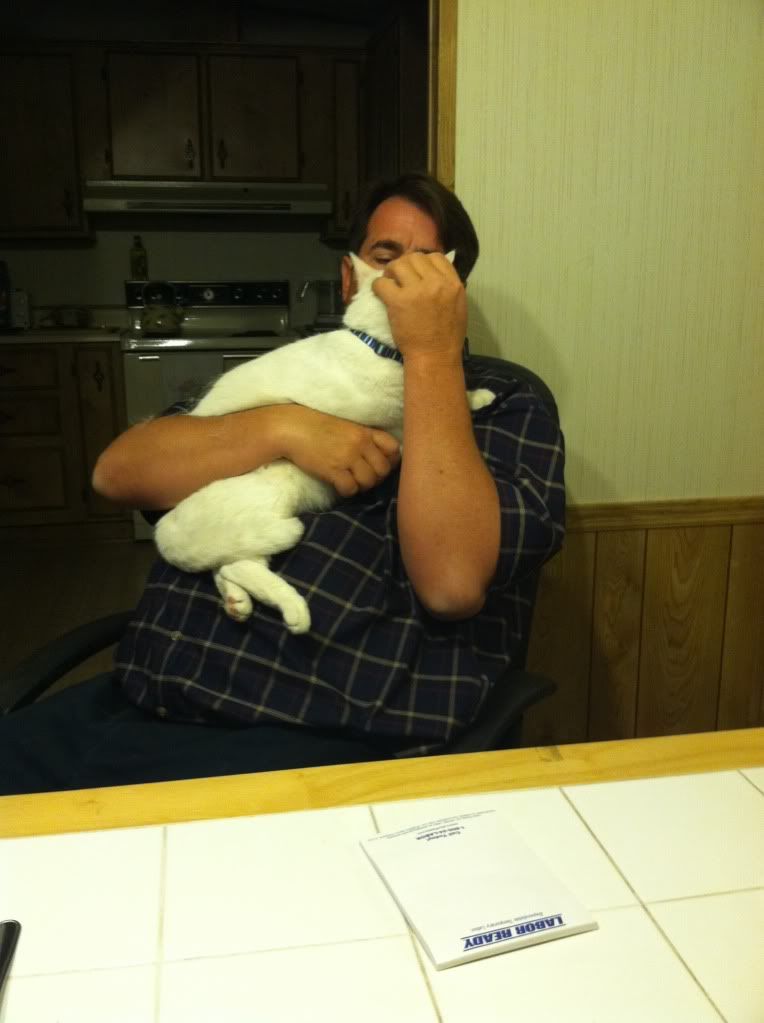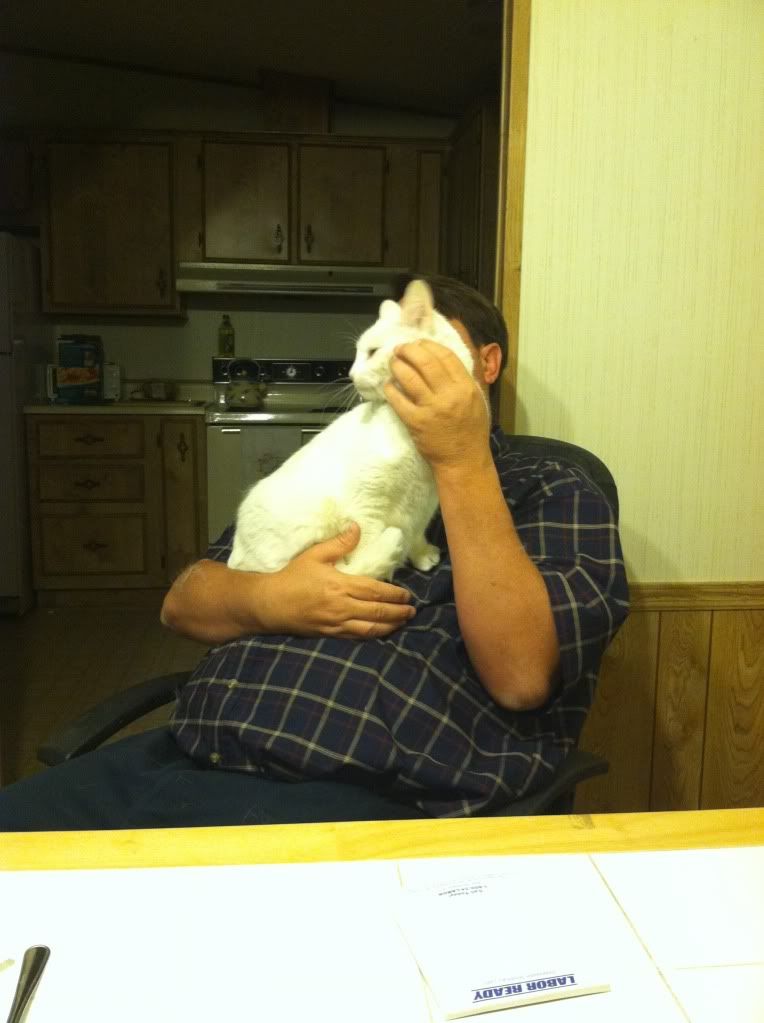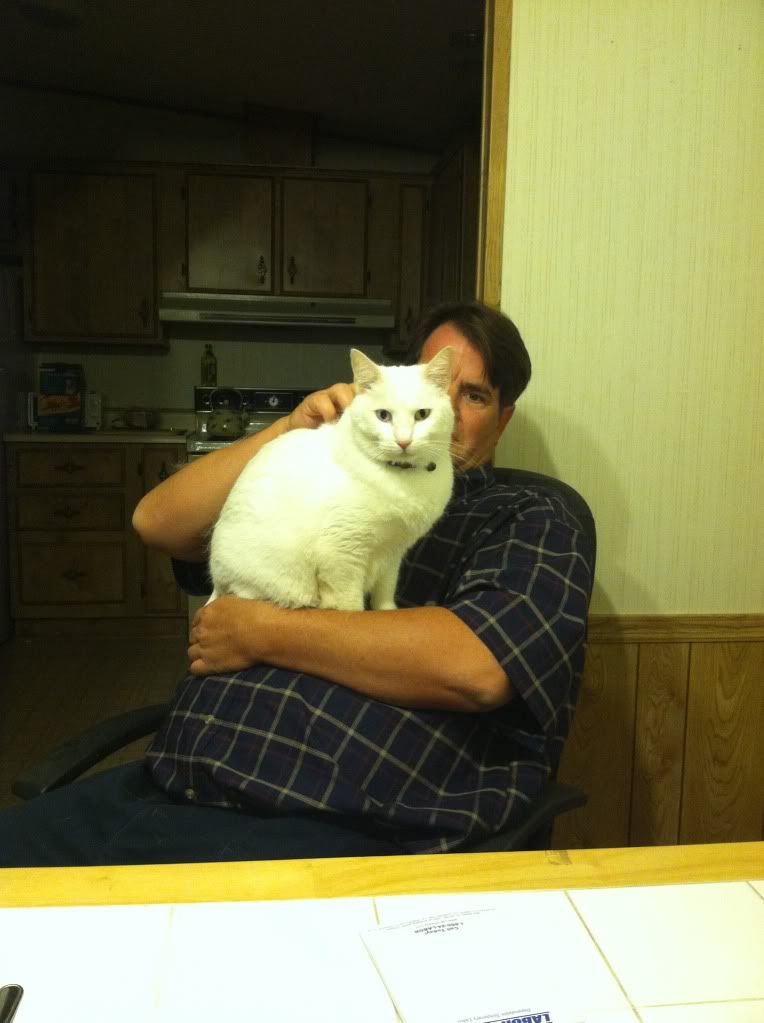 Posted via Mobile Device
---
Last edited by DraftyAiresMum; 03-31-2013 at

07:59 PM

.
Love the last pic......
" ...fooled you all, didn't I...."
Actually, it was more like "What *are* you doing?"
I have a couple more pics uploading of Mr Kitty just chilling on the table being pet.
Now we just have to work on his horrendous shedding.
Posted via Mobile Device
It'll stop eventually, now that his stress level is down.
Yeah, I figured so. I don't think he's ever been brushed before and he's been living in pretty much constant stress for the past two years, so shedding is understandable. I told my brother to brush him as much/often as possible to get all the loose/dead hair out, then his coat will start improving once he isn't so stressed and is on better food.
Posted via Mobile Device
Yeah, and once he's done he shouldn't need brushing anyway, he's a shorthair
Exactly. We don't brush Cosmo, who is a DSH, but he's also on great food (Taste of the Wild) and has zero stress...unless Abby is attacking him. Lol
Posted via Mobile Device