introducing the newest member :P
---
our kitten from last year cheese ball who was found under our porch with her eyes closed is now ayear old and an indoor cat. she has a rough start as she was always unhealthy whihc lead to her not being spayed yet. but she slipped out the door one day and bam natural did its works. she had a rough pregnancy and she lost 2 kittens and had 1 survivor!
without further ado healthy mommy and kitten
kitten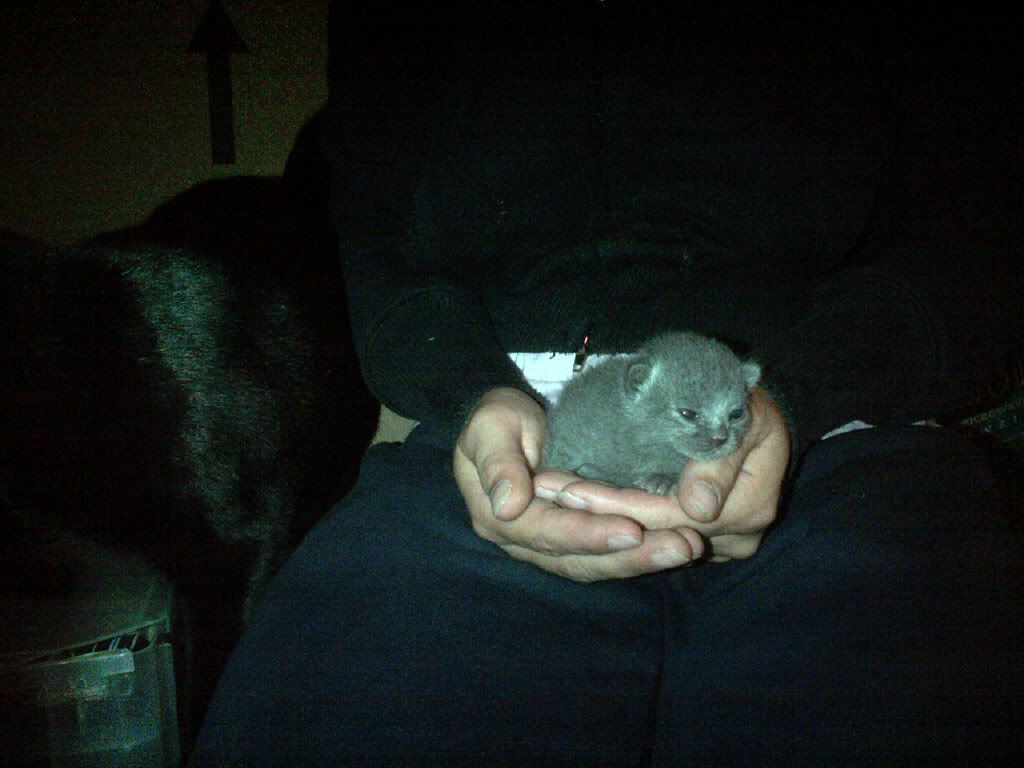 sorry the pics are bad wanted to get in and out without making mommy to uncomfortable.
kitten will stay with us since we were unable to get mommy spayed prior to this
. and kitten will get neutered once he is of age.
Green Broke
Join Date: Jan 2010
Location: south of nowhere, north of nothing
Posts: 4,643
• Horses:
6
Babeh Kitteh!!!!!

aaw what a cutie... what are yall gonna name him?
hahaha considering i am allergic to his mommy i haven't been much apart of her life other then this quick glance at the baby and some feedings... so the name decision is up to my sister not me..

she named mommy cheeseball so i have no doubt it will be something cheese related lol or smething just as insane :P

all i know is he is so darn cute
Aww, what an adorable kitten! Mama is beautiful as well. :)
PRECIOUS!!!! Haha they're both adorable. What are you going to name them?
Green Broke
Join Date: Jan 2010
Location: south of nowhere, north of nothing
Posts: 4,643
• Horses:
6
oooooh Monterey Jack....and call him Monty....or Jack

rofl
hahaha she was on the lines with blue chess and call him bluebree, or swiss cheese and just call him swiss but i am definitely going ot throw in those two roperchick :)