Jack Russell thread
---
Hey all, I've been meaning to get around to this for a while. I'd love to see and hear about your Jack Russell's. There quirks, breed traits ect ect.
I personally have two Jack Russell's, complete opposites of each other.
Prickle is my almost three year old smooth Jack Russell who is the sweetest but laziest Jack you'll ever met. I rescued her from the RSPCA two and a half years ago. My mum and I were looking for a calm companion for our old Dalmatian (RIP) we came across this little Jack trying to chew her way out of a metal cage. We brought her home the next week. This dog has been my best friend for the whole time I've had her. She refuses to leave my side and when she cant find me she will go to my bedroom door and wait.
Then we have Sally. Sally is my mums now 9? ish months old. We got her from a rescue and since this is turning out to be really long I'll get straight to the pictures. Haha.
Prickle is the smooth furred one and Sally is the rough one. And my laptop is only letting me upload one photo at time time.
---
This works.
This is my JRT, Jack. He was a stray that I didn't plan on keeping, hence the generic name Jack. I've had him for about 4 years now. He's getting older, but he still has lots of energy....He sometimes goes into what I refer to as " crazy Jack mode", where he runs around the house at full speed doing crazy spins and turns.
He's a great dog though, the only con I can think of is that he loves to roll in horse manure, so I am always having to bathe him.
---
Horses aren't my whole life...They make my life whole.
Here's my girl. She's a rough coat and totally perfect- for a jack!!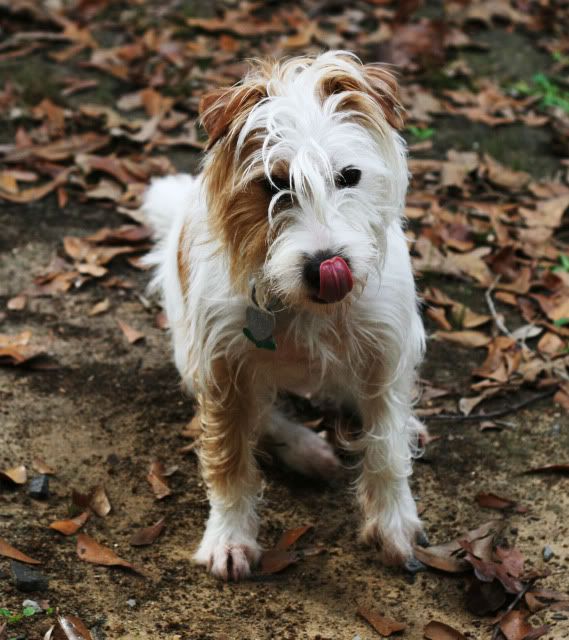 Posted via Mobile Device
This is my Katy, I bought her after my first jack russel was hit by a car. She's my little companion, she follows me around the barn, I take to shows, and she loves car rides. For a jack she listens very well. She has her quirks though, when she doesn't want to go back in the house she flops on her back and becomes dead weight to pick up and carry, she never wants to get out of the car I have to reach in and get her out, and she's weird about people if you don't know her don't touch she will nip. Still love her even if she can be a pain, she's a pretty good little dog otherwise.
Posted via Mobile Device
Aww, they are so cute v.v I don't have one, but I wish I did!