Kitten eyes help!
---
This evening when I came home I noticed my kittens eyes looked weird. It's almost like a 2nd eyelid of skin is covering a portion of his eye. I can't take him to the vet until tomorrow at the earliest because its 9:30pm. Does anyone have any idea what this could be? He's eating and drinking and playing like normal.
Here's a pic of his normal eyes:
Heres his eyes this evening: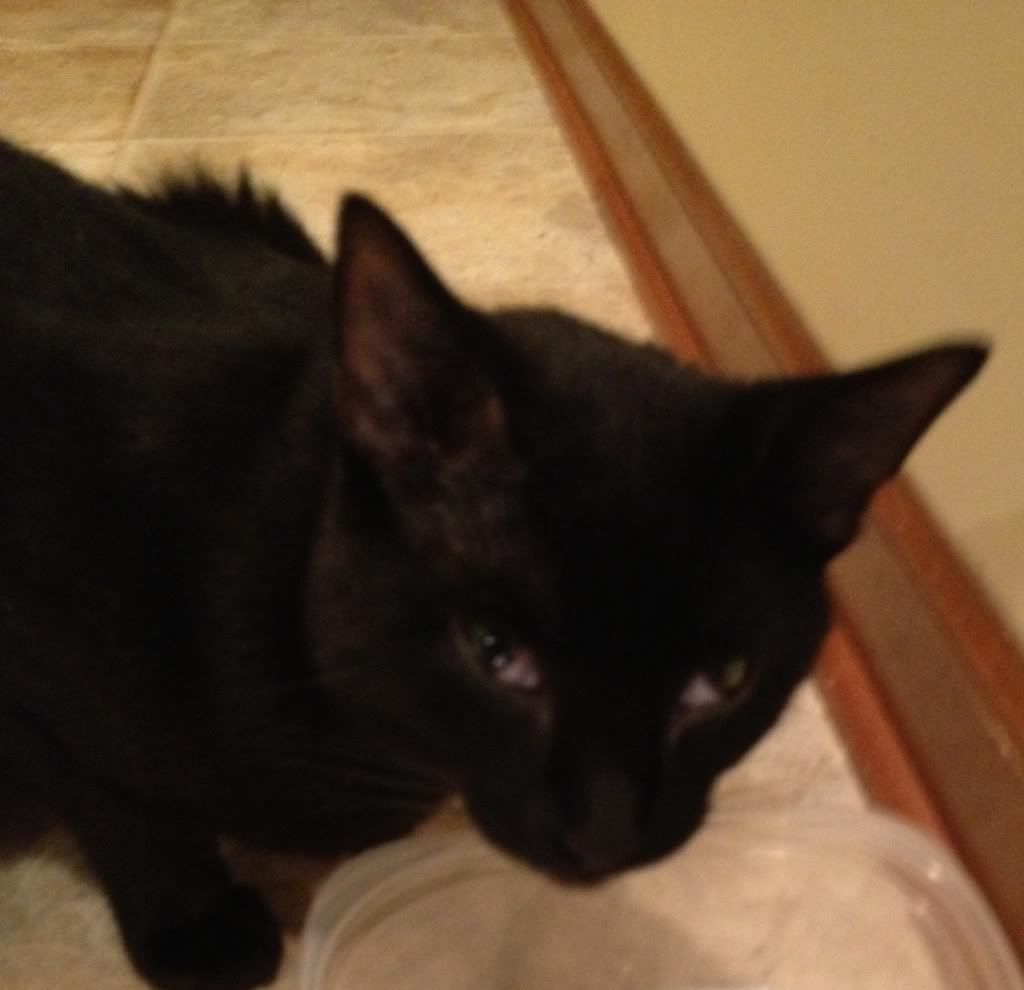 Posted via Mobile Device
That's his "3rd" eyelid. Happens a lot when allergic reactions happen but can also be a sign of illness. First thing I would do is check to see if she got into any poisonous plants etc.
Posted via Mobile Device
Yep, can be an allergy thing or he could be developing the start of some sort of infection. Anything that has irritated their eyes will cause that (I spilled some hot sauce on my kitchen floor and had a cat walk through while I was cleaning it up. He cleaned his face with that paw later and ended up looking a lot like your guy).

The only way to know for certain is to have the vet check it out. Who knows, he may be perfectly fine again by morning or he may be showing other signs of illness/irritation. Either way, I don't think it's anything to stress over too much tonight. He'll survive until tomorrow.
Thanks for your responses! He does have allergies so there is a possibility of that being the issue. I am hoping to get him into the vet today. They looked a little better this morning but I would rather be safe than sorry.
Thanks again! :)
---