Here's my other babies. Tank, Ellie and Maggie.
Quote:
Here are my dogs....
Sandy Jo & Peavey (Dachshunds)
Someone else with a Piebald Doxy!
People can never guess my boys' breed (at least, they never believe he's purebred). Peavey (I assume that's the piebald) has some very interesting markings! It's like half his face got dunked in white paint. How cute.
Haley, Peavey is a Double Dapple. Double Dapples are a no no in Dachshund breeding. It can cause birth defects, blindness, deafness, etc. Peavey came from a friend of mine who bred and raised him then chained him up outside. We've loved him since we first met him as a pup, and luckily, we were able to add him to our family! Here's a side view of Mr.Peavey...
What cute puppies and kitties, and ferrets, and everything else guys! I have a pomeranianXchihuhua mix named Roxie. She is adorable, but staying with my mom, as my duplex only allows indoor pets (there is no yard for her to run around in). I got two cats from a humane society. Well, one is mine, and the other is my boyfreinds.
I'm sorry this is so blurry, this is Roxie as a puppy:
I will get good picture of the kitties and post them on here later =]
---
Lettin' the cat outta the bag is a whole lot easier than puttin' it back. -- Unkown

Quote:
O my goodness classic romantic i am going to come and steel rosei!!! I want an english bull dog so bad and she is so freaking cute!!!
hehe you can try to steal her LOL I watch her like a hawk! she is my baby thats for sure and so much fun to have around! expensive but fun!!!!! bullies are great dogs but like other breeds not for everyone so if you get one be very prepared LOL :)
Jack, he's a happy kitty, I swear!-
The other two cats, Roxie, is the calico, and Cowboy, is the siamese-
Dane Cook, one of my sheltie puppies-
Little Jake, my other sheltie, he is almost 2yrs old-
Dex, my oldest, and one of my many rats-
Morphine-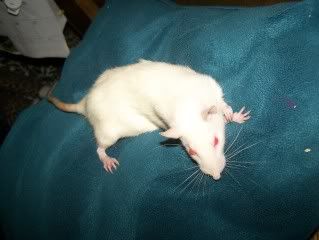 Divine-
Ice-
These are my breeder Standard Rexes, I'm not going to post their babies because that would take forever:
Chevelle-
Fuel-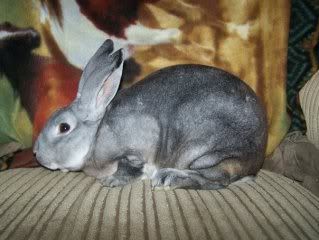 Sixx AM-
Shinedown(Mini Rex)-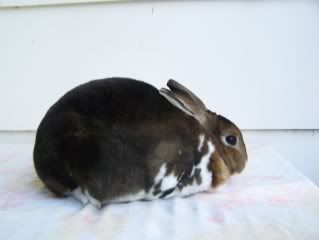 Daily, my one eyed, rescue bunny, she isn't for breeding, she is my indoor pet bunny I have had for 6yrs.-
That is all of the pictures I can get here at school of my pets. I'll post more tonight when I get home. I still need to post my Sugar Gliders, Mini Rex Breeding Buck, a few more rats, and my adult breeder mice.
---
"Blame it on my wild heart."



omg, those bunnys are soo cute!
I will post pictures tommorrow
---
Live to ride. Ride to live.
Similar Threads
Thread
Thread Starter
Forum
Replies
Last Post
My Other Pets

SlickDirtyDancin

Other Pets

0

08-13-2009

01:17 PM

Your other pets!

zanyoutthere

Other Pets

45

07-16-2009

12:39 PM

My Other Pets!!!!!!

morganshow11

General Off Topic Discussion

2

01-31-2009

07:48 AM

My pets!

omgpink

General Off Topic Discussion

5

08-24-2008

12:46 PM

other pets!!!

bee

General Off Topic Discussion

49

07-22-2008

12:32 AM