---
My dogs, Sophia and Duncan Moose

Sophia is 8 years old, a westie,pooodle and jack russle we think lol

Duncan is a 1 year old 1/2 mexican wolfe or cyote and he has lap, and everthing else in him to.

Then I have my cat ellie, the calico
Bubba the big FAT cat and Violet the slender simaler one, they are sister n brother (bubba and Violet)

Love them soooooooo much
This is Indy my 21 month old Staffordshire Bull Terrier x Rhodesian Ridgeback, he is THE softest dog in the world. His story is that he was dumped at four weeks old along with his brother. We went to the rescue and fell in love with this tiny little puppy. Sadly we think he was bred by dog fighters as the area he's from has a reputation and he is big, powerful and very stocky but the most loveable dog there is. He has a girlfriend, a little Westie and they are so sweet.
I also have a tabby and white moggy called Samcat who is 16 months old and has been to the vets quite a bit last year due to fighting and being ill who I don't have a picture of on this computer but will upload one later. He enjoys battering Indy. And a Harlequin Dutch rabbit buck called Harley who I rehomed when it was found out he'd been castrated so was useless for breeding..
---
Eagles may soar but weasels don't get sucked into jet engines.
here are my babies as of right now. i've been around the block and back when it comes to owning animals. i've had snakes, chameleons, iguanas, geckos water dragons, tarantulas, ferrets, rats, quakers lavebirds, rabbits, fish, monitor lizards, so if you guys ever wanna see any pictures of those let me know! also getting a military macaw in a few months!! can't wait!!

the first pic is of my Siamese cat Nala she is originally a hundred dollar cat but we got her for free. she is more dog like than cat like. she loves playing in the creek. she swims in the pool. she loves baths and she plays in the toilet!! she is even leash trained! i think she is like 3 years old now.

next is Layla. she is an extremely pretty color and pics do her no justice! she is a tortishell color with tabby markings over her torti spots. i think she is a mix with some wild cat. as she isn't as loving as normal cats are. she LOVES to play, play, play, she is slowly getting used to being petted and scratched. she will choose when she wants to sleep on you. shei s terrified of water. she wont even go near the bathroom lol she is scared of the dark. which is hilarious lol i think she is like 6-8 months old now

next is our Golden Retriever dog, Kiara. she is going on 12 i think maybe it's 13... idk we've had her since i was little. when she was 6 months old she got hit by a car. (i watched it happen as i was waiting for the bus) she broke both of her back hips. and we had a doctor reconstruct her hip joints from cartiledge from somewhere else on her body. they told us she'd never be able to walk again. but she still runs and chases the go kart to this day! although she is getting sluggish and getting arthritis

next is my crazy german shepherd, Sophie . she is about a year and a couple months old she LOVES water but loves her rubber frisbee even more! she is crazy for the laser light things lol. she will literally knock you over for them. a few months ago her and a little lab puppy were playing and she tripped and fell on a 6 inch gutter nail that went straight into her chest. i rode in the back of the jeep with her tryign to keep her from hitting it on anything. we got there and they said it would be 336 dollars to remove it and they wouldn't touch her till we payed. he finally found someone to help us (we paid them back!) and it was a centimeter under her heart and about an inch from puncturing her diaphram so she is lucky!!

next is Nova the lovebird. he is about a year old (only had him for a few weeks) and he sat in a bird store for the first year of his life with no human interaction. so he is learning to trust me still.

then Jasper the quaker parrot. he bought him off a breeder lady who breeds birds. nothing special about him yet as we have only had him a week and are still helping hand feed him. but him and nova have become best friends!!

then precious the cockatiel our neighbor gave her to us because she bites. but we've had her a few months and she has only bitten once

then shiloh the ball python. he is about 2-3 years old. we got him from a girl who thought he wasn't fun ebcause he didn't do anything. and he is the best snake you could ask for! extremely gentle. only one bad thing happened to him. he was put with a rat to eat (yes we feed him live) sorry for you rat lovers (i have owned rats to they are fantastic at times!) but the rat attacked shiloh and bit him on the head. needless to say he didn't eat the rat we just gave it back.

then raven my huge flemish giant rabbit. she is awesome about 4 foot when fully stretched out. and about 25-35 pounds

i also have 3 horses and a baby horse due any day now. and a pet chicken and some ducks but i couldn't get their picture on here without posting again so this will due!

so thats all i got for now. if you want more pictures just let me know
---

Baby, Sparta, Carmen, Henry, Hooch, Mercedes, Butterscotch
they have such interesting stories, i dont think i could ever feed live! lol

the kitten looks just like a foster kitten i had 2 years ago
yeah feeding live IS hard at times because i am a former rodent owner i love the little guys dearly.

yeah they each have unique stories and tragedies of their own.

i love my kitten! lol she's a riot and absolutly beautiful. i've never seen a cat like her. when i went to go pick her out of the litter and if i could have gotten a boy. they had a beautiul pure white boy with dark black tabby stripes and spots. so he was awesomely colored!
---

Baby, Sparta, Carmen, Henry, Hooch, Mercedes, Butterscotch
Everyone has very cute pets! Although I must leave out the spiders in that... lol sorry spider owners but I'm terrified! :)
This was my cat. He died a couple of years ago but he was my baby and I decided to include him anyway. He was 19 years old (older than me!). This was the only picture I had of him on my computer.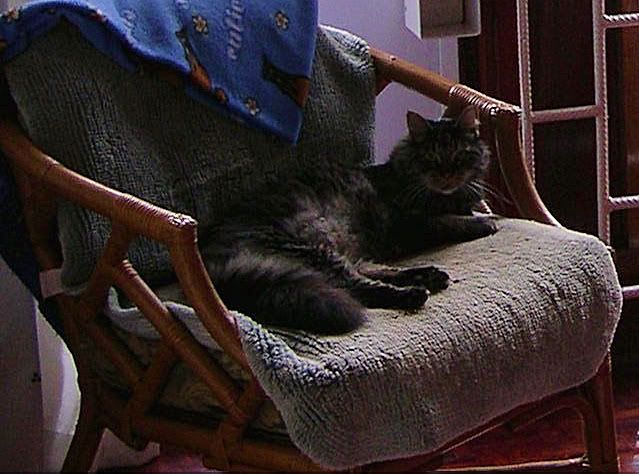 This is Bella our 9 year old Lab. She is the sweetest dog ever and my whole family loves her to bits.
(In the first picture that was our duiker Mikey... I also have pics of him)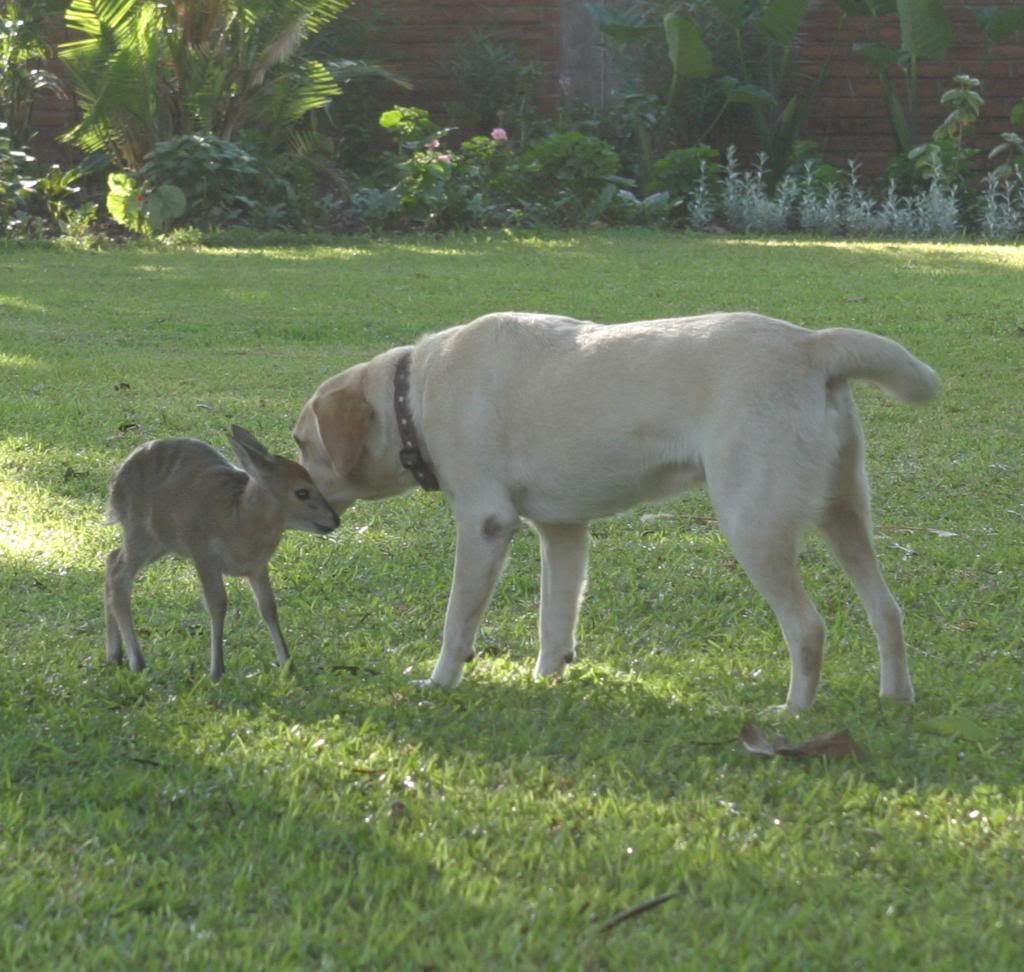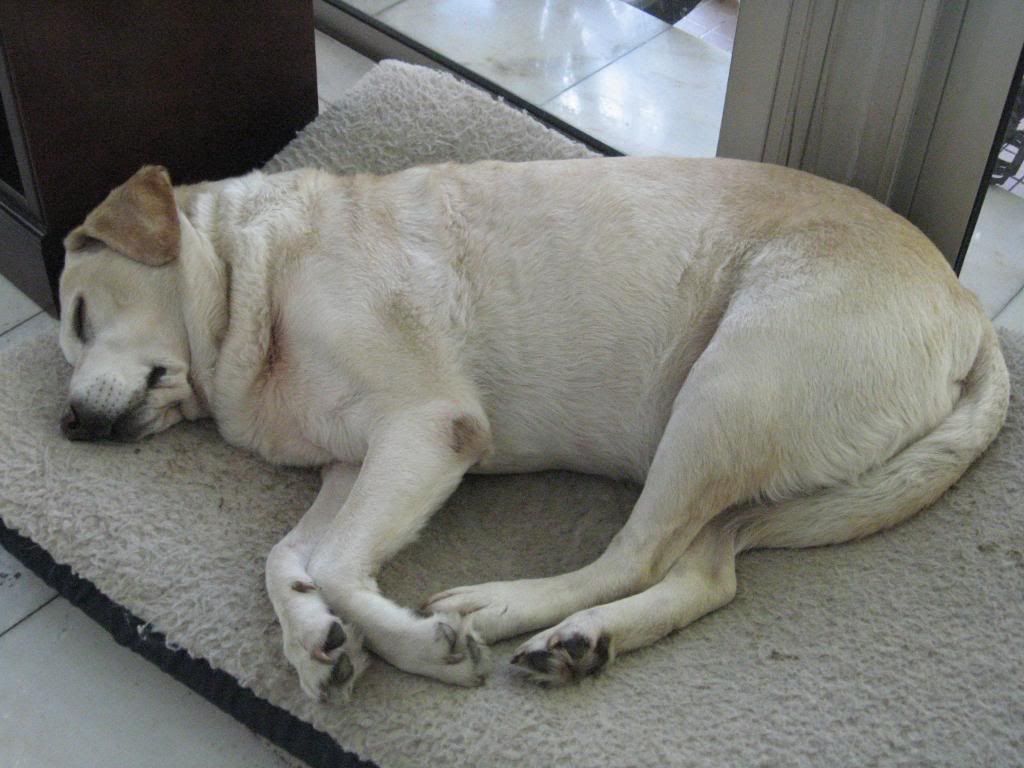 This is Battle our 7 year old Lab/Border Collie mix. He is also a sweetheart.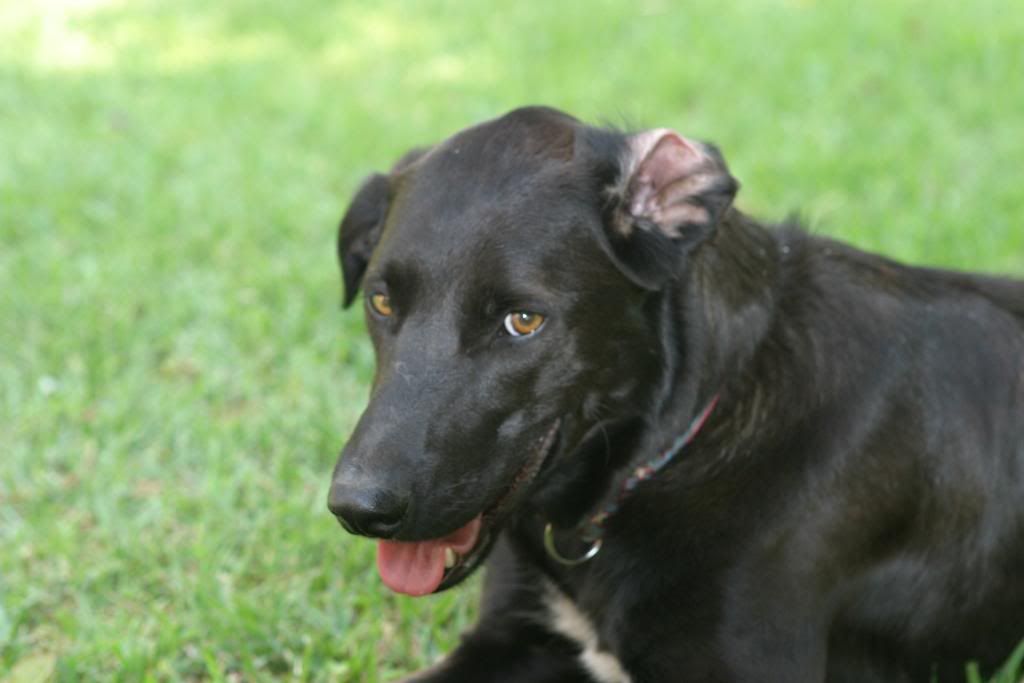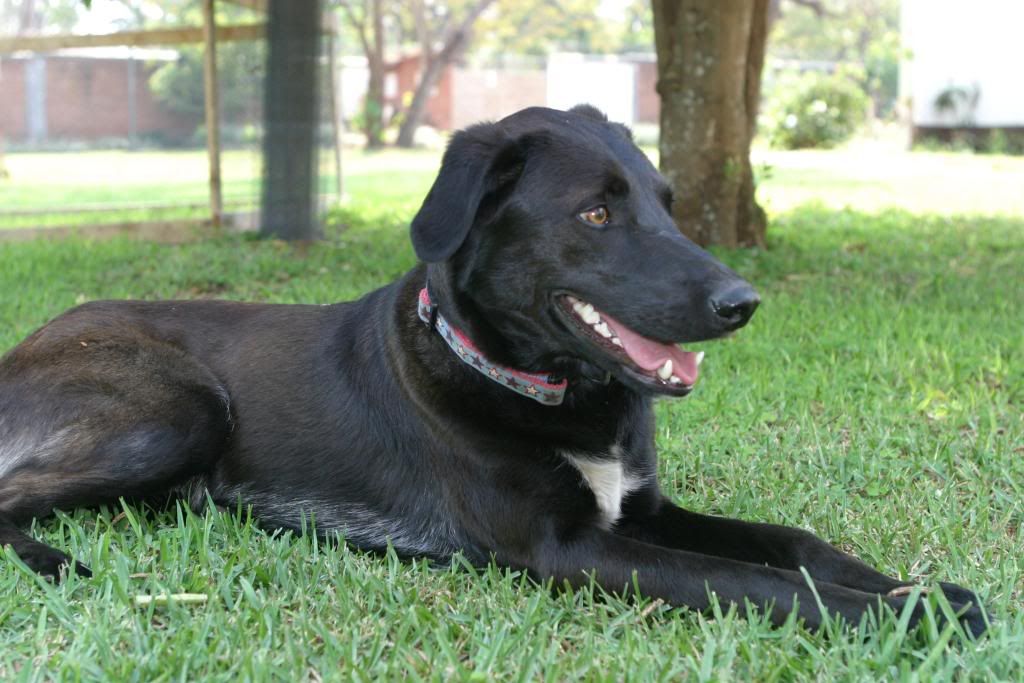 Here are some pics of both of them together...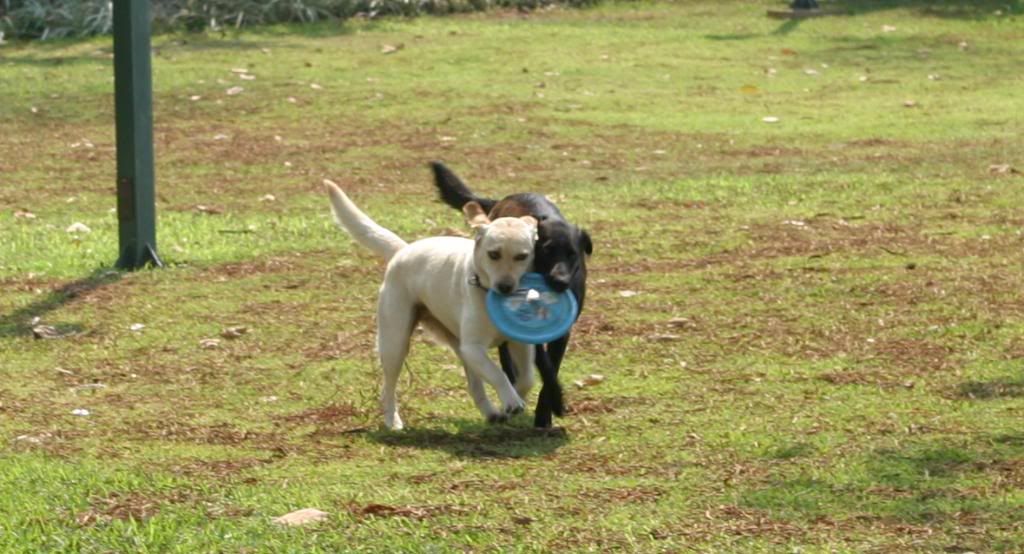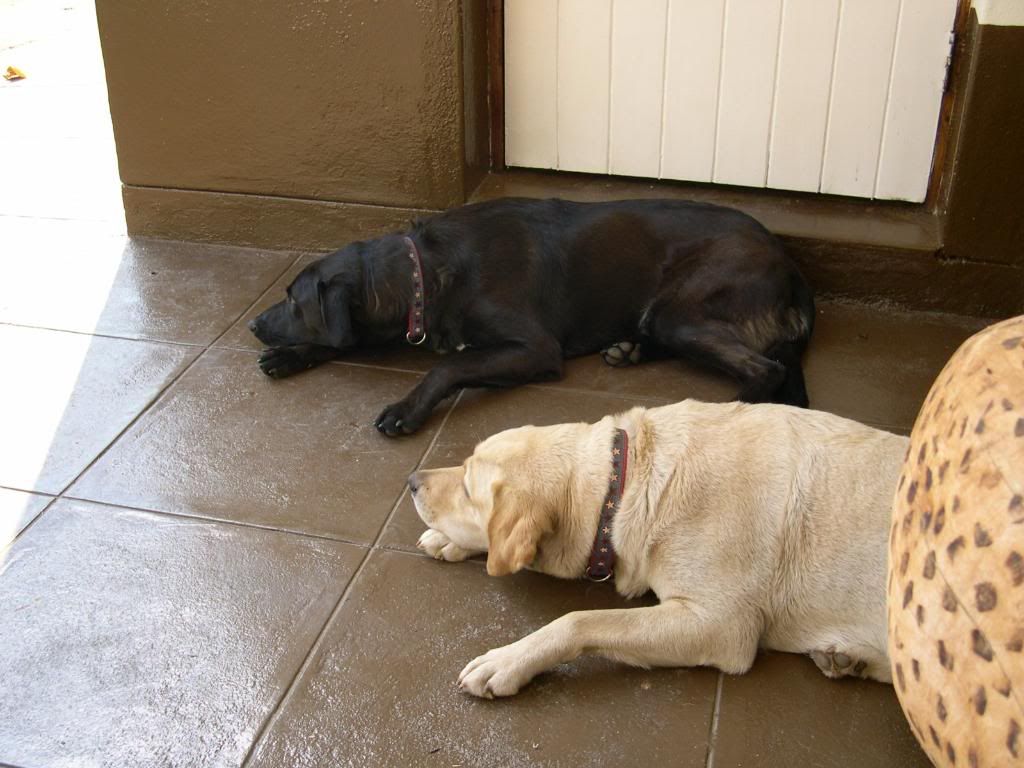 This is Rocky our Chocolate Lab
Roy Our Weimaraner
Bubba Hes a Mix Breed
Runt-Runt She Is a Mix Of Long Hair Dachshund and Yorkie
Bo He is A Mini Dachshund
And Killer Our 20lbs. Cat
There are so many adorable animals on here!
And here are some of mine:
Oscar (the grouch) is our black and white kitty. We've had him since he was a kitten. Getting nicer as he ages but he's still a grouch
Next is Obi. He was a rescue kitten we found in the countryside. He was so tiny-he's huge now. Not fat so much, just big. This pic is still during his transition stage.
Susie's next. Half German Shepherd half Norwegian Elkhound. Best dog we've ever had. She'll be 13 this year. But she's immortal, nothing'll happen to her!
And that's it for now...meaning I don't have any of our other dog and cat. As soon as I get some they'll be on here!
---
The aim of art is to represent not the outward appearance of things, but their inward significance. ~Aristotle
www.brandisue.jimdo.com
When I moved to AZ I had to rehome my 4 cats and 2 dogs... I miss them terribly!
But I was able to bring my goaties (well, I only had Mystic at the time, but got Lucy, as a companion later).
Mystic is the light colored doe on the left, and Lucy is the black and tan doe on the right...
Lucy, she's two years old
Mystic...she's nine years old this year
---
"The ideal horseman has the courage of a lion, the patience of a saint, and the hands of a woman..."
Check out my cat Loverbug, and your cat Obi. They both are white with black markings on their heads. Until now, I had NEVER seen another like mine! WOw! I love it!
---
>^..^<
Similar Threads
Thread
Thread Starter
Forum
Replies
Last Post
My Other Pets

SlickDirtyDancin

Other Pets

0

08-13-2009

01:17 PM

Your other pets!

zanyoutthere

Other Pets

45

07-16-2009

12:39 PM

My Other Pets!!!!!!

morganshow11

General Off Topic Discussion

2

01-31-2009

07:48 AM

My pets!

omgpink

General Off Topic Discussion

5

08-24-2008

12:46 PM

other pets!!!

bee

General Off Topic Discussion

49

07-22-2008

12:32 AM