Lets see those barn cats
---
or if you dont have a barn cat. just for cat! :) i love cats lol
My own house cat Ginger: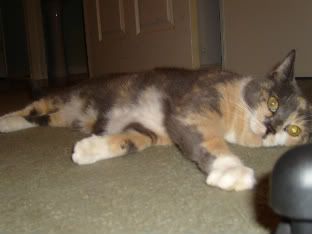 Barn cat. Tigger
Ninja and Pokie .... Not really "Barn" cats , but they try lol
---
May we all see horses through the eyes of children
there adorable! <3 i love the 4th and 5th picture lol
We've always had a lot of cats at our place. :)
Bath time!! :)
And just because this one's cute!
---
Amber.
Opportunity is missed by most people because it is dressed in overalls and looks like work. ~Thomas Edison