Here is our mixed breed Patches.
---
Our farm is home to 4 adopted draft horses
Please consider adopting and give a horse back it's life.



The dog on the left is Rebel, my daughter's service dog. The one on the right belongs to some rodent. I think his name is Pluto or some other planet. He is an ornery thing and tried to run off with Rebel.
We went to Disney in January and Pluto was wonderful. He had a great time with Rebel. This pic was our first day here and this breakfast was a wonderful start to our vacation. What a wonderful way to introduce my daughter to Disney.
---
Are you absolutely sure you wanna mess with my carrots?
Aww Dumas that is too cute!
---
TM Tardy's Chick "Hunter" - 13 yo Paint
Remmy - 18 yo Morgan/QH cross
Gunner 3/31/11, Heidi 7/2009 Miniature Sicilian donkey

Yes they do! I love beagles, I'll have to get a pic of mine up later.
OMG ok love this thread!
Here is my baby boy Duke, who is 11 months old! Pics from 6weeks on he was my xmas gift to myself! Im like one of those parents that their wallet is full of pics!
Half way grown up
---
From east to west a travlin gypsy found her prancing pony for now their hearts run as one...into the north
~Traveler
travlinggypsy, angel is so beautiful. such soft kind eyes!
i have a few dogs, 3 workers( 2 sheep and one is cattle for the farm) one is a old rescue german shepard. the youngest is 15 months old boarder collie and just started training no pics of her but she's trying to help me post this, the cattle dog is 3 years old and a collie thing!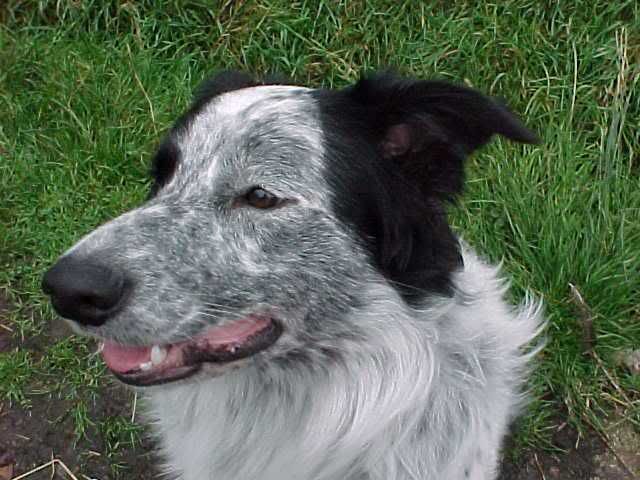 the oldest collie is 7 years old, sadly no pics of him either on photobucket.
and this is what happened the first time the german shepard meet snow
giz
You all have lovely dogs!

I'll have to post photos later, but I have:

Kairyl (pronounced ky rul), 4 year old Alaskan Malamute

Buddjet, 5 or 6 (would have to check!) y/o Miniature Australian Shepherd

Rylie, 2 y/o Mini Aussie

Toby, 7 month "mini" aussie (have to measure, if he's still a mini it's barely! LOL)

Roxi, 4 month standard aussie

Denver and Philly, sisters, 2 year olds, dad was leonberger and mom is 1/2 pyrenean mastiff and 1/2 newfy

and Wrinkles, 8 y/o shar pei we took in recently but need to find a better home for her (one with less dogs and cats) if we can...
Joshie I loveeeeeeee your picture! it is absolutely adorable! I love Pluto. He's my fav Disney character along with Eeyore!
and I love Duke, Gypsy! I am usually scared of rottweilers (he is a rottie isn't he?) but he is ADORABLE!!