Lizard escaped- need vibes!!
---
My Sav escaped today sometime in the last 12 hrs while I was at work. I have searched everywhere and cannot find him. Can you all please send vibes that I find him quickly and that he's ok?
Posted via Mobile Device
Awww, hope you find him! Sending good vibes to you
Posted via Mobile Device
Its a baby Savannah Monitor. He's only about a foot long. Still searching though. I'm sick with worry!!
Bahahahaha!!!!! Well.... I managed to find the little stinker! He was sleeping in a pair of my pants in the hallway!! And boy was he NOT impressed that I disturbed him. I figured he'd run away, but he came at me so fast and became a raging ball of wild fur convinced that he was going to KILL ME for disturbing his slumber!! I had to get the oven mits on so I could pick him up without getting bit. I fixed up his cage, and am heading to the store tomorrow to get some screen for the heaters so he can't get in, and a rubber strip for under the door. That way, if he does manage to get out again, he CANNOT get out of the room.
So glad I found him safe and sound.
"I am soo not impressed with you mommy!!"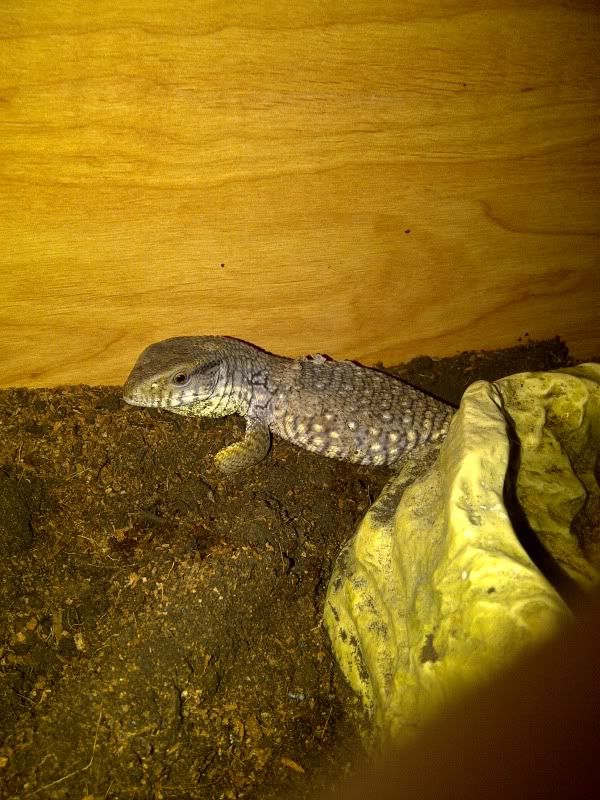 "Wait! Are those crickets? Nevermind mom, I forgive you! YUMMY!'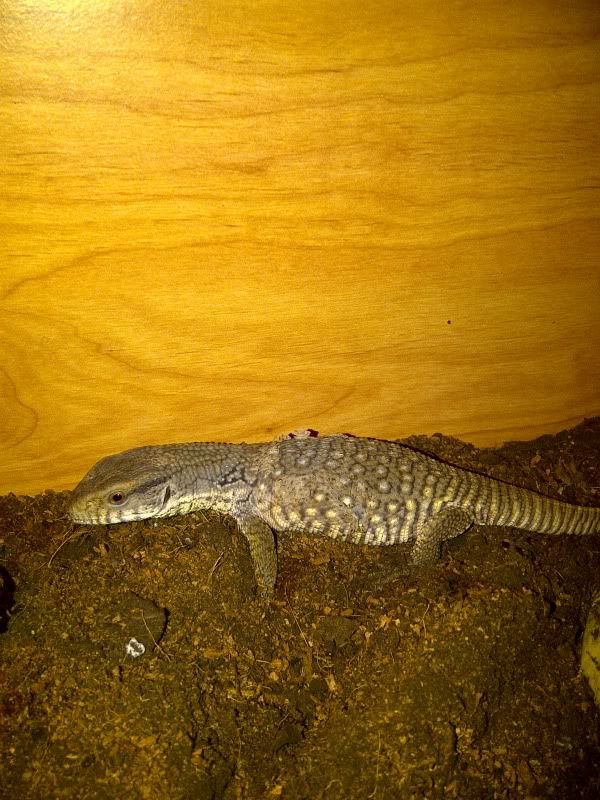 Yay!
Posted via Mobile Device