Meet Buzz
---
I got a new Hamster today!
Well, I ended up coming home with a boy. I went for a female, but this guy caught my eye. He was just being so cute, and I had to bring him home!
He doesn't look very big in his pictures, but he's HUGE!
He also really seems to enjoy corners. So far he's either been in the corner of his cage cleaning and chillin' or on his wheel. :)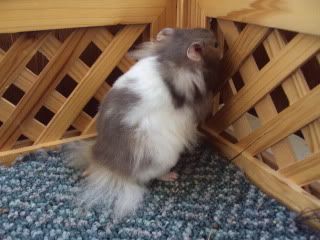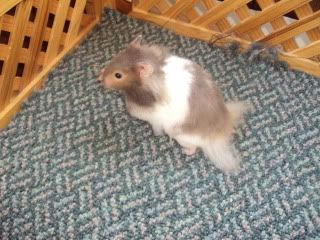 Buzz really loves his wheel though.
It's so fun to run on!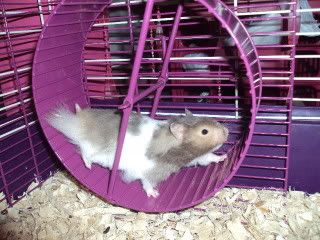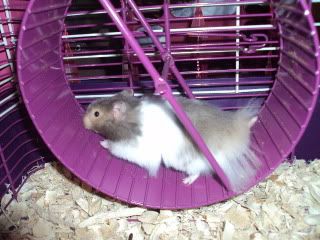 But yet, it's great to pose on!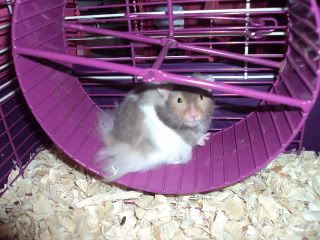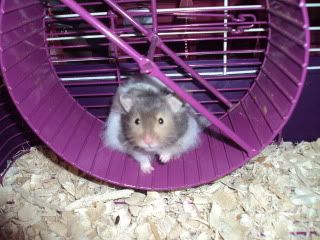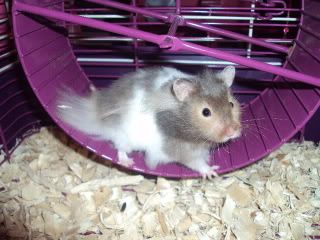 Although, it can also be quite tasty.
But best of all, after doing all those things, it's great to rest on!
I'm not one for hamsters but I must say yours is adorable!
---
"Blame it on my wild heart."



must agree, what a cutie he is!
---
Grooming - The fine art of brushing the dirt from one's horse and applying it to your own body.
aww how cute looks like he has wings hehe
Similar Threads
Thread
Thread Starter
Forum
Replies
Last Post
R I P BUZZ

stacyh

Horse Memorials

5

01-16-2011

08:14 PM

Meet My New BOY

leviijeans

Horse Pictures

20

05-22-2009

09:36 PM

Meet Pride!

mom2pride

Horse Pictures

3

05-09-2009

11:22 PM

I want you to meet...

sparky

General Off Topic Discussion

6

03-28-2007

07:47 PM

im new meet me :)

Gammelquarterhorses

Meet the Community

0

12-31-2006

12:17 AM