Meet Gavin!
---
Just wanted to introduce the newest fluffy member of my family, Gavin. I got him a week ago and he already fits in like he's been here forever! I got him from Vintage Kennels (Indyhorse on here).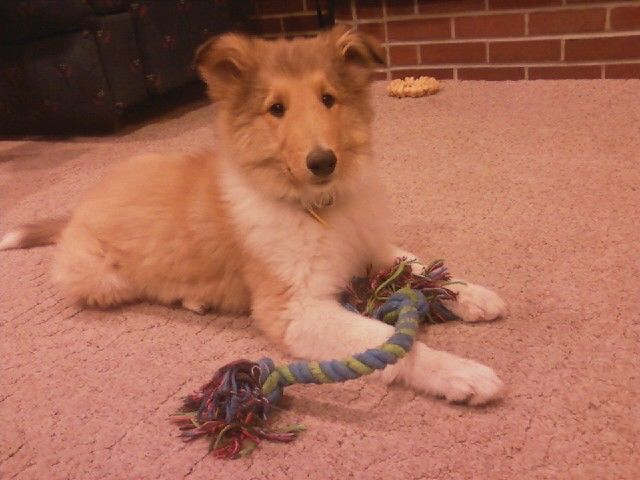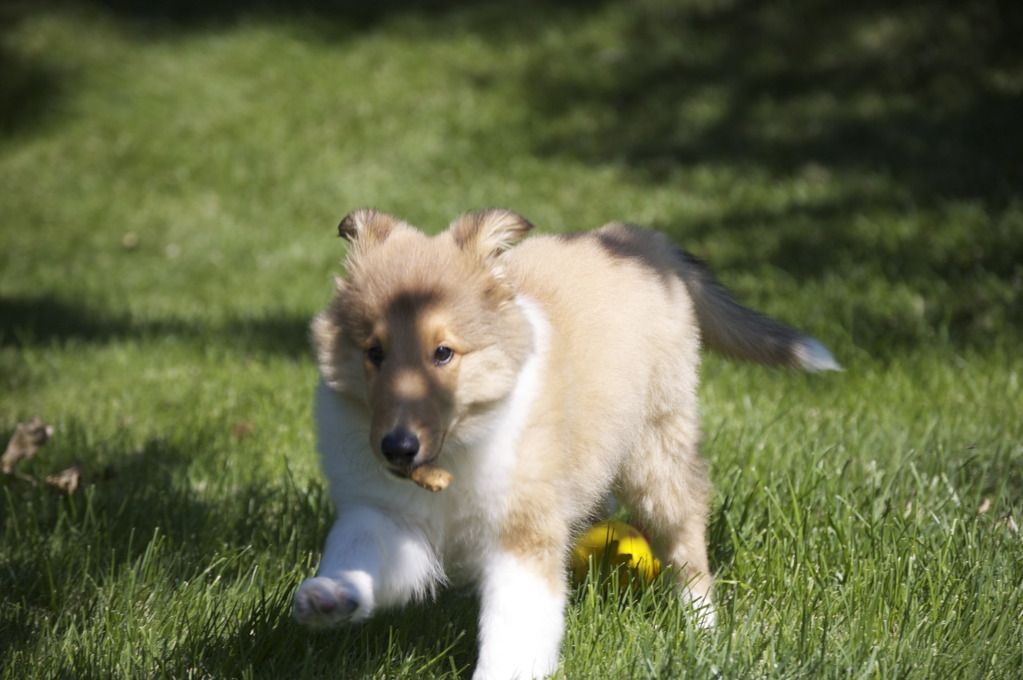 More pictures can be viewed in this album:
Gavin pictures by eheflick - Photobucket
Thanks for letting me share!
It's GAVIN, what a handsome little man
Finally home, I see. Squee! What an adorable puppers!
---
You want the truth? You can't HANDLE the truth!
Started
Join Date: Aug 2009
Location: In the barn whenever possible.
Posts: 1,910
• Horses:
2
He's gorgeous! Congrats!
---
"Riding a horse is not a gentle hobby, to be picked up and laid down like a game of solitaire. It is a grand passion. It seizes a person whole and, once it has done so, he will have to accept that his life will be radically changed." -Ralph Waldo Emerson
He is indeed a handsome little fellow. You`re lucky!
What a beautiful pup!!!!
I feel like reaching through the computer and digging my fingers into his puppy fur. His softness is soooo beckoning.

BTW....is he a sheltie or a rough collie????
He is adorable-I've always loved collies-hope you're ready for lots of grooming, though!
beautiful!! He will be a really grand Collie. We had one years ago. He was huge and really had a royal bearing. His name was Angus. But, he needed more room than we could offer, so we gave him to a farm family . He lived out his life much happier there.
Thank you everyone! Yes, he is a Collie. I've always wanted one and finally made it happen :)

Strawberry paint- He really is SO fluffy haha. I was surprised at how soft he was!
Wanted to add another picture. This is him and our golden retriever Emma sharing a bed.
Similar Threads
Thread
Thread Starter
Forum
Replies
Last Post
Meet -- ?????????????

themacpack

Other Pets

7

05-05-2012

03:56 PM

Meet Max

Regula

Other Pets

11

04-25-2012

12:23 AM

Meet my new TWH!

Moonlight Tango

Gaited Horses

13

12-25-2011

06:15 AM

Meet My New BOY

leviijeans

Horse Pictures

20

05-22-2009

09:36 PM