My kitty.
---
So this is Cleopatera. she is a major stuck up brat who will not come to you unless she feels like it. typical female cat. but i still love her.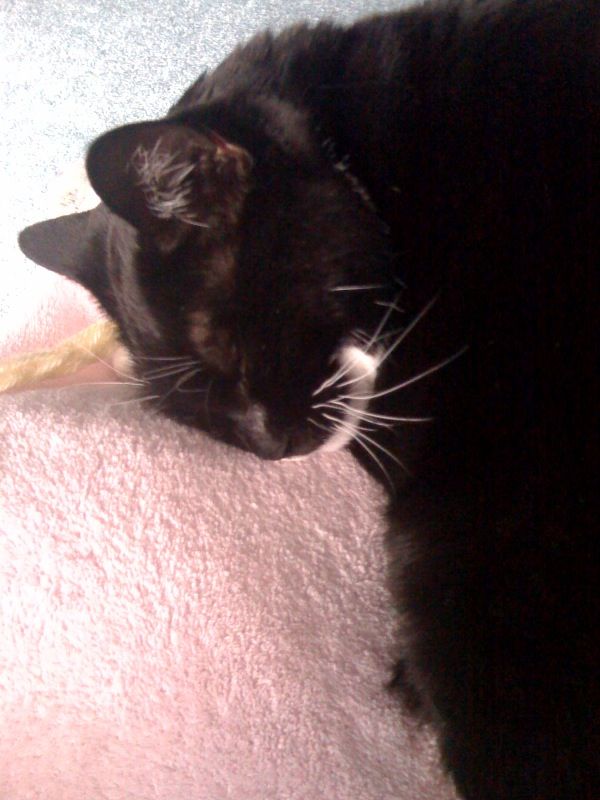 fell asleep in my lap.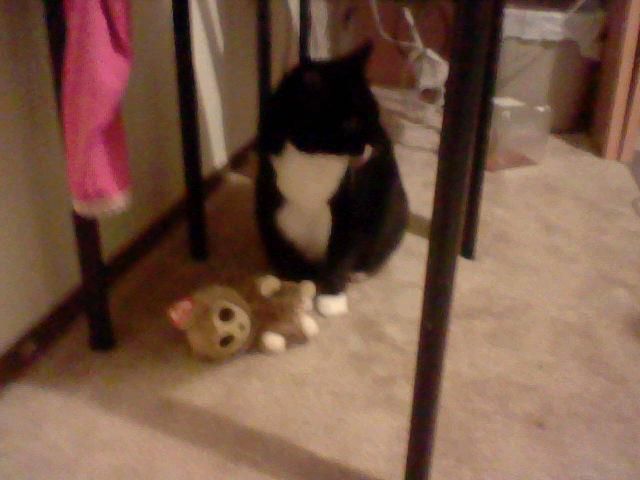 share your tuxedos?
---
I may seem small, but if you mess with my horse, I will break out a level of crazy that will make your nightmares seem like a happy place.
Wow she looks a bit like my female cat, although my girl has a white nose. (Sure sounds like the same character though!) Mine is called Cleo too!
---
Here's my tuxedo and his name is Tuxedo lol. He was born with only one eye.
Tux!
---
Being horseless is the pits!!
Beautiful cats!
I absolutely love tuxedos. They are so elegant. =)
Showing
Join Date: Jun 2011
Location: Cariboo, British Columbia
Posts: 11,940
• Horses:
3
Not a tuxedo, but a masked killer! Turbo Booster!
Here's my tuxedo cat, her name is Shadow and she is the sweetest cat. I have 5 cats and can't help but to favor her, we have an amazing connection!
Want!!! Our cat would LOVE that!!! Do you have blueprints or instructions on how to make this kind of thing?
Posted via Mobile Device
Hi Drafty!
Well we went the easier way. No plans needed!
I'll make my own post about it as to not high-jack this cute Tuxi kitty post. ;)

Danielle
This is Mr. Hoops (: He's around 16 lbs, and somewhere in the he's with my other kitten, Loki.
They're both adopted from my riding stable
---
I live to ride and I ride to live
Horses are just angels without wings
11/01/09 <3 my horse left hoof prints on my heart
---
Last edited by Lexiie; 02-19-2013 at

07:33 PM

.