Name Needed
---
Picking this little girl up in about 6-8wks. Need some name suggestions. She is a Pitbull, registered, would love to stick to an alcohol name, as my little guy now is Jagermeister, and his mother is Mai Tai. Taking all name suggestions, Im lost on this one! Was born on 1/8/13. My mom suggested the name Bacardi, but would like to hear some more.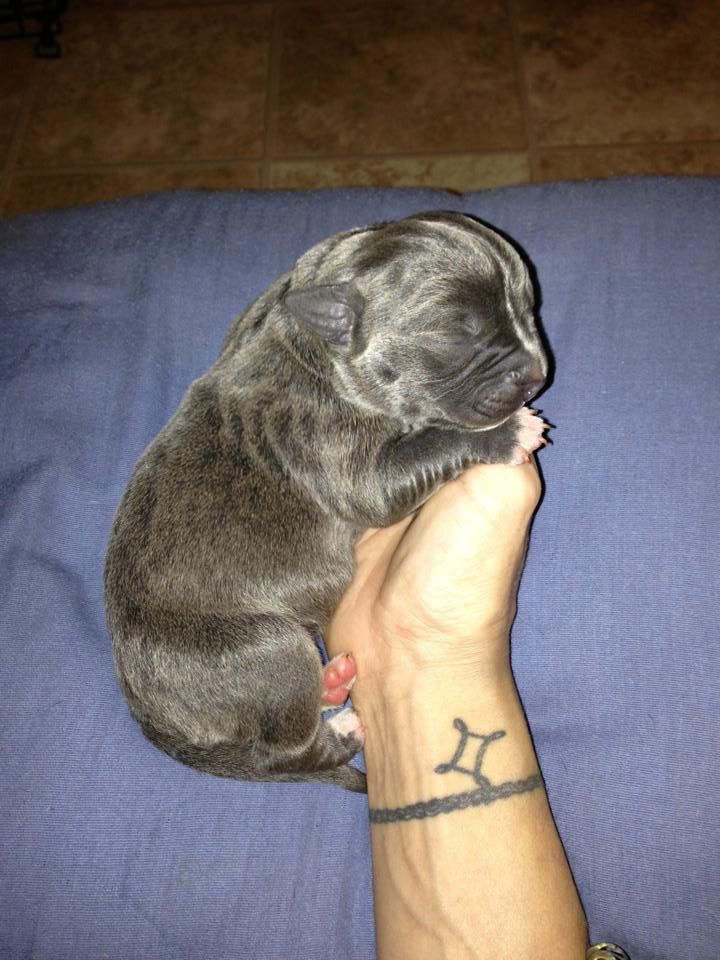 Thanks!
What about Margarita? Chardonnay? Martini? Tequila? Whiskey? Corona? Moonshine? Brandy? Scotch?
---
A dapple a day keeps the doctor away!
Tequila!
---
Being horseless is the pits!!
Showing
Join Date: Jun 2011
Location: Cariboo, British Columbia
Posts: 11,940
• Horses:
3
She is blue nose? She certainly is the color of Bailey's.
Booze! Or Boos for a pg rated version
Posted via Mobile Device
Its common but Baileys would be good. Pina-for pina colada.
Kahlua.
Goose
Labatt
Amaretto
---
Everything that happens, be it the good, the bad and the downright miserable define who we are.
Instagram: TopazCowgirl

My horses are all named after alcohol! We have Bailey, Amaretto, Sangria and Daiquiri. Absinthe? It's green, but whatever.
Quote:
She is blue nose? She certainly is the color of Bailey's.
You just completely changed our name choice!! We were gonna register her as C.S.'s Brandewine, but I saw Bailey on your post, and changed our decision!!! So we'll try to register her as C.S.'s Bailey's Irish Cream, and call her Bailey for short! Thanks so much waresbear!!
Malibu!!

But honestly, just ship her this way! My girl needs a companion!