Pics of my dogs Chance (Boston terrier) Baylee (pit mix)
---
Here's some pics of my dogs! Chance is a 6 year old purebred Boston Terrier. Baylee is his 4 year old pit mix housemate. I got Chance as an early Christmas present, he helped me get over losing two of my older dogs to cancer. When his previous housemate died we got Baylee for his new playmate. Baylee may be a pit mix but she's a big chicken lol.
---
Being horseless is the pits!!
---
Last edited by HorseLovinLady; 03-11-2013 at

11:06 PM

.
I love Boston's! They have such a sense of humour. My BT "Hemi" thinks he is a Great Dane trapped in a little body. He's a fantastic companion for my Boxer too.

You Pit mix is lovely as well.
Thanks!! Do you have any pics of Hemi to share? I too, love Bostons, it took me awhile to get Chance and I wouldn't take anything for him.
---
Being horseless is the pits!!
Here is Hemi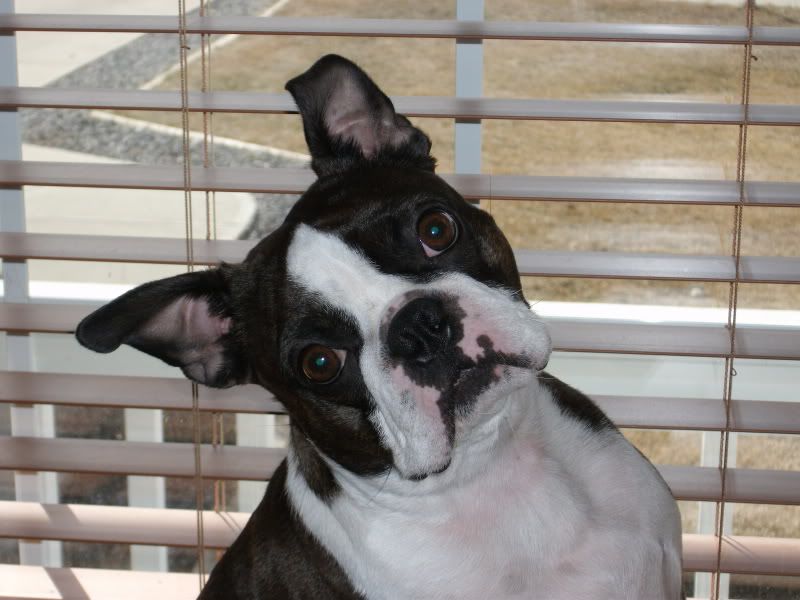 And his Boxer brother RJ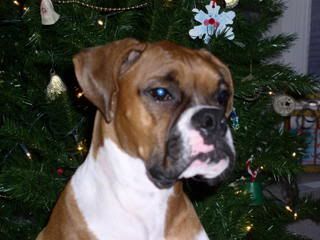 Yeah, they are buddies.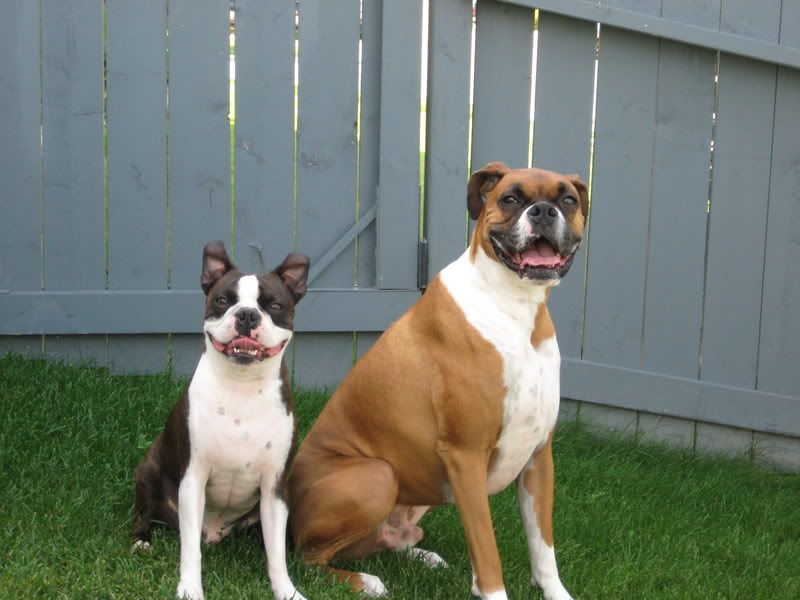 Awww he's precious!! Cute boxer too.
---
Being horseless is the pits!!
Dogs are all so cute! I think I'll have to make a thread to show mine. :)