Yearling
Join Date: Jan 2009
Location: Tri-State (IA, WI, IL) area
Posts: 788
• Horses:
7
My kitties --
Smokey; he's the kitten from Pumpkin and the local bobcat-Tom
Pumpkin; I call her mom's cat because she doesn't like anyone except mom. She's pretty old.
I'm so crazy over cats ... and horses but i HAD 8 but just last week a had got her jaw broken we tried and tried to find out how but we'll never know.
so now i have 7
1)chocolate
2)smokey
3)semi (aftar nameing so many i didn't know what to name her so...)
4)streak
5)caramel
6)patches
7)haley
I love'em all!
Foal
Join Date: Dec 2008
Location: NC soon to be VA....gotta love the military!
Posts: 211
• Horses:
1
I love kitties!
---
Oh boy are you ready for all of mine? I have 6!
Ditty
Black Baby
Daisy
Leo
Kyle
Tank
ok I have no pics but I shall go down the list =]
1.Rosie
2.Snowball
3.Coon
4.Licorice
5.Buck
6.Bunnie
---
Bailey's Mountain
6 year old tb
I have only the one cat but she's a lot of cat packed into her 12lbs. She also really hates other cats so she's happy to be an only cat and undisputed Queen of her Universe.
She's a bengal and she's really pretty, she's also very very energetic and playful and quite a lot of work to take care of sometimes. Still it's all good and I enjoy it but yeah.. I am very much aware of the fact that I'm living with a small predator.
Banned
Join Date: Dec 2008
Location: At my house, or stable, duh!(Michigan)
Posts: 2,479
• Horses:
3
here are my two
Sumo, he really looks like garfeild in this pic. jsut look at the smirk on him face haha!!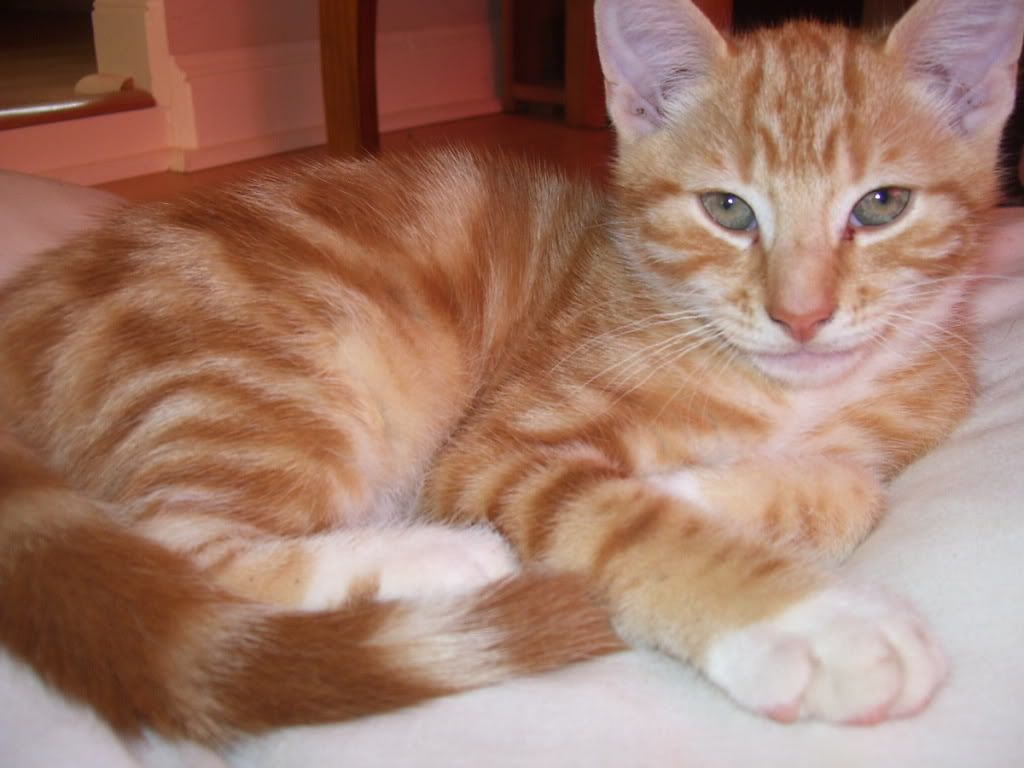 and Tina, she is Sumo's mum.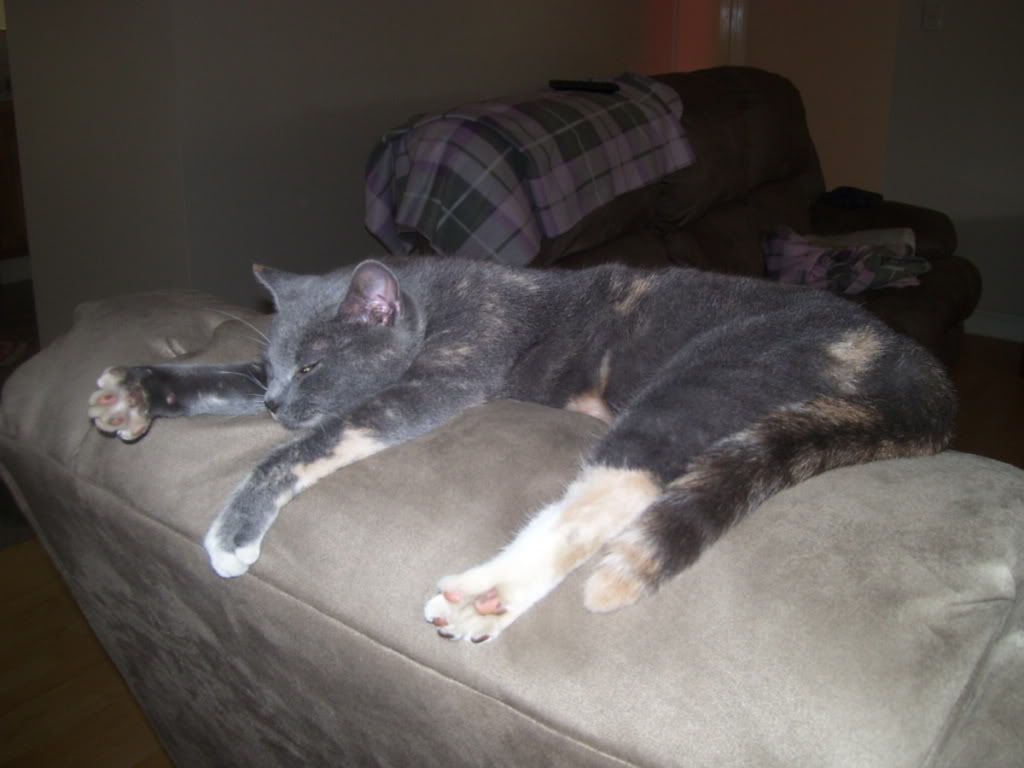 ---
Horses lend us the wings we lack