Pictures of YOUR pets?
---
** Please tell me if this is in the wrong section!
So as of yet, I have not been fortunate enough to own any land or horse farm, even though that's why my dad primarily made us move.. Sometimes I question his motives -_- Anyways, despite that, I have a little "mini farm" happening in my backyard.. literally. If it wasn't for my mom, I'd probably have a few more animals but you know how mothers are :P
My kitty Kicza (Kee-cha) who is turning 1 next month.. She was rescued with her siblings and mother by some woman whom adopted the babies out and I got her.. For a first cat/mouse hunter, she's exactly what we need. She LOVES to sleep.
(First 2 from when she was a baby)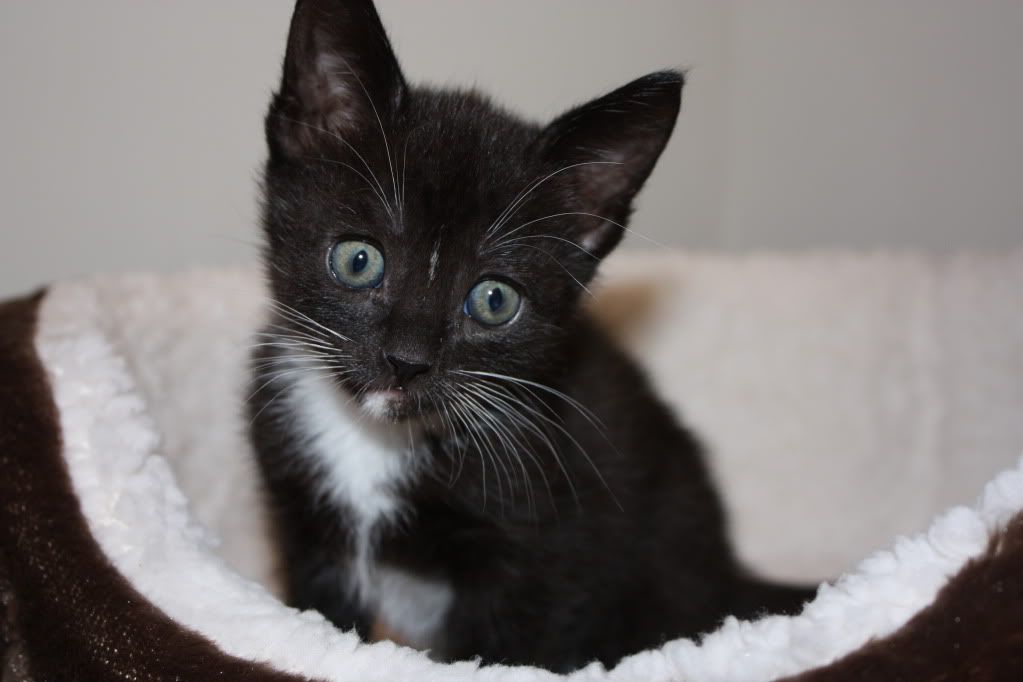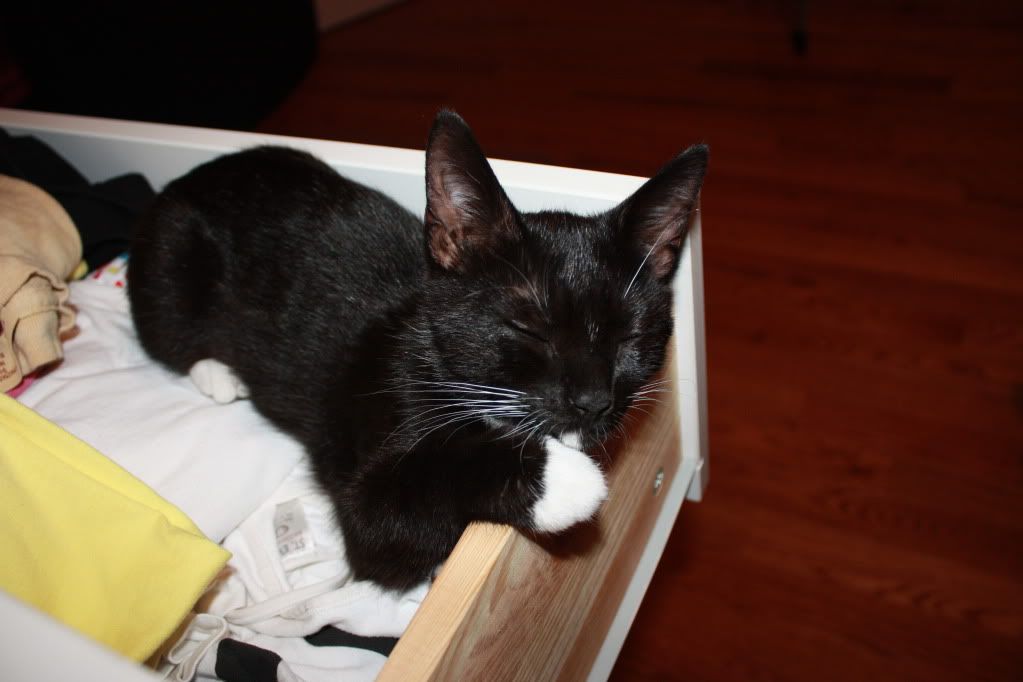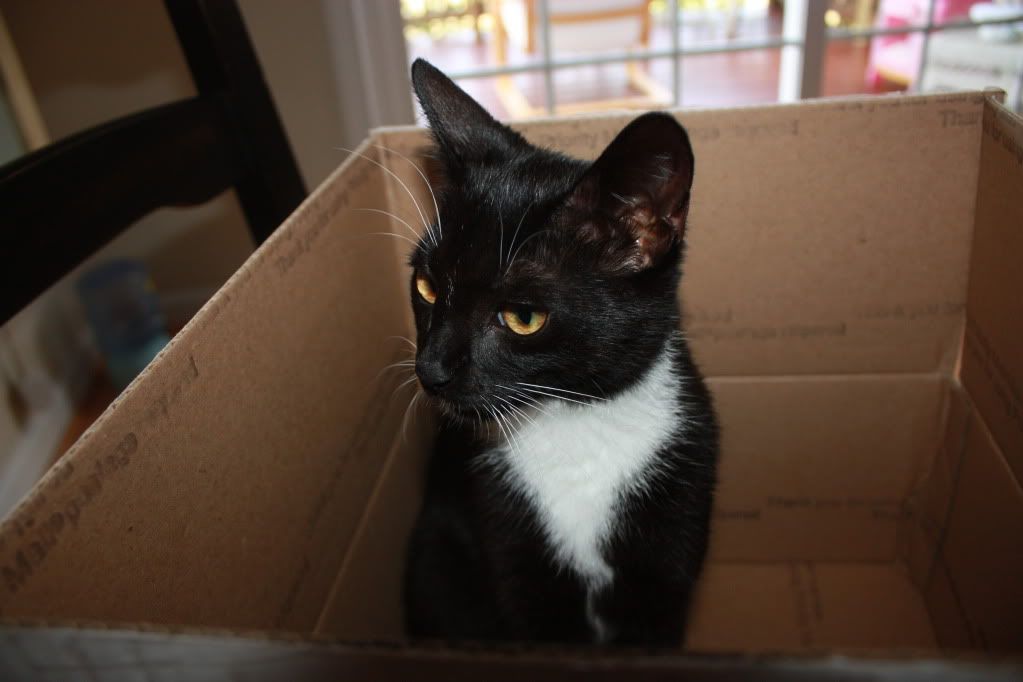 My rabbit Bruno. He's around 2 years old & a mini rex.. these pictures aren't very flattering because he was shedding and he was in a tad of an awkward weight stage :P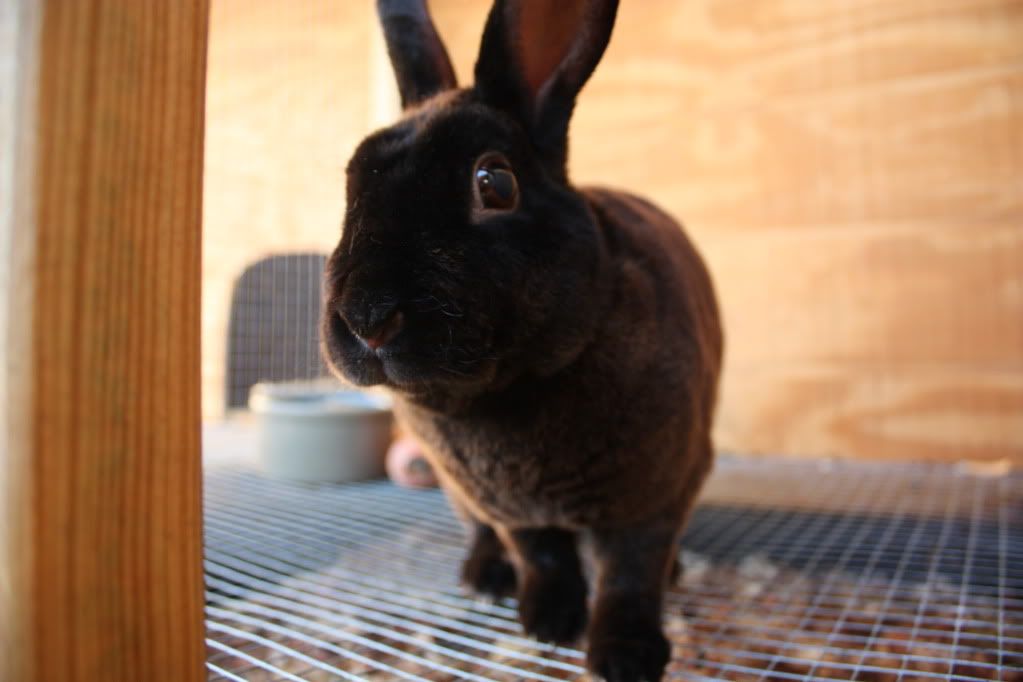 This was Bruno's girlfriend (also mini rex).. I never really named her but she reminded me of a Cleopatra (Cleo).. She was a very smart girl, a little too smart, and after about a month or two of owning her, she could out of the cage a few times (The door didn't have a good lock) and something attacked her (either the neighbors cat, a snake, or a vulture) and she had some pretty bad wounds and we couldn't save her :'(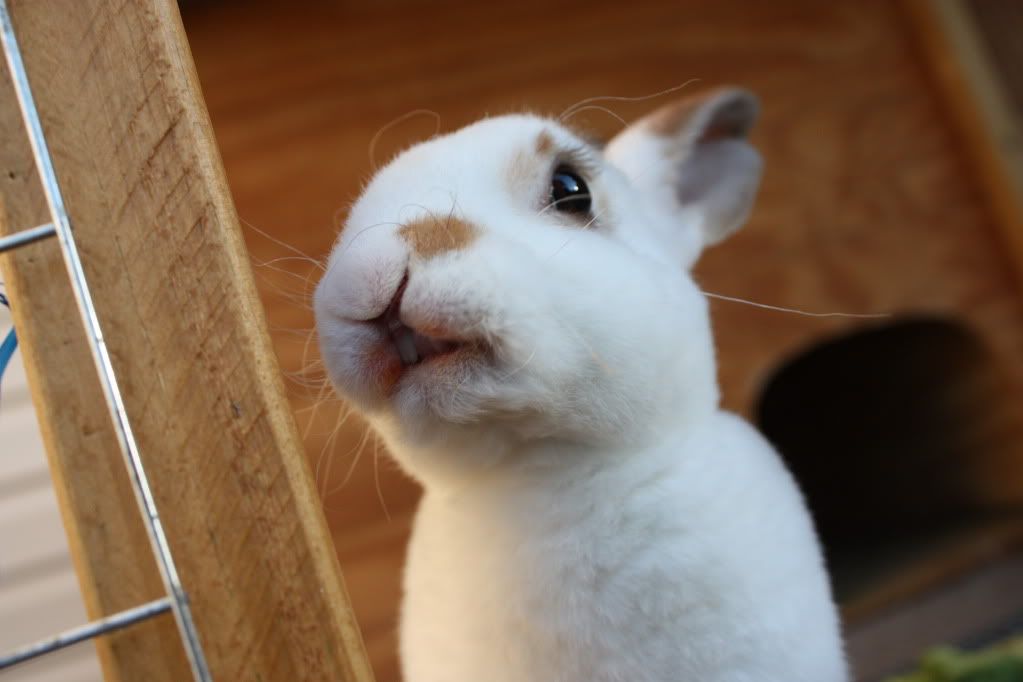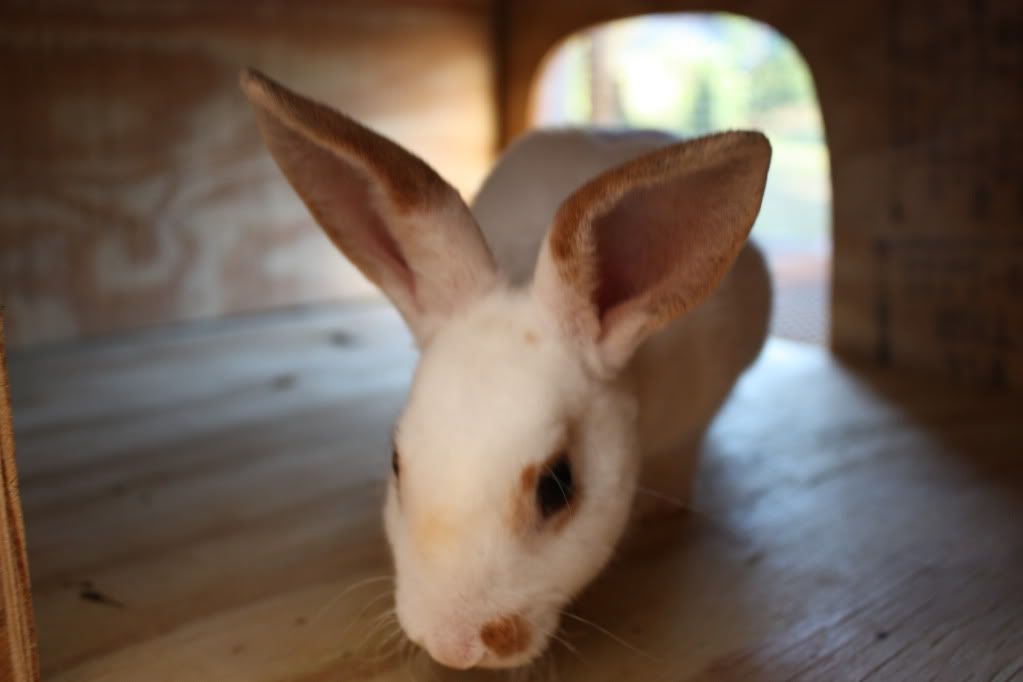 And this is my little grandpa, turning 12 this year! He's a shih tzu and I've had him for almost all of my life! He's sweet but he too sleeps all day and night :P
(he barely fits into it, but for some reason he loves the cat bed?) - and yes his eyes have "crusties" all over them because he has this problem where he doesn't produce enough tears, they just weren't cleaned when I took the picture!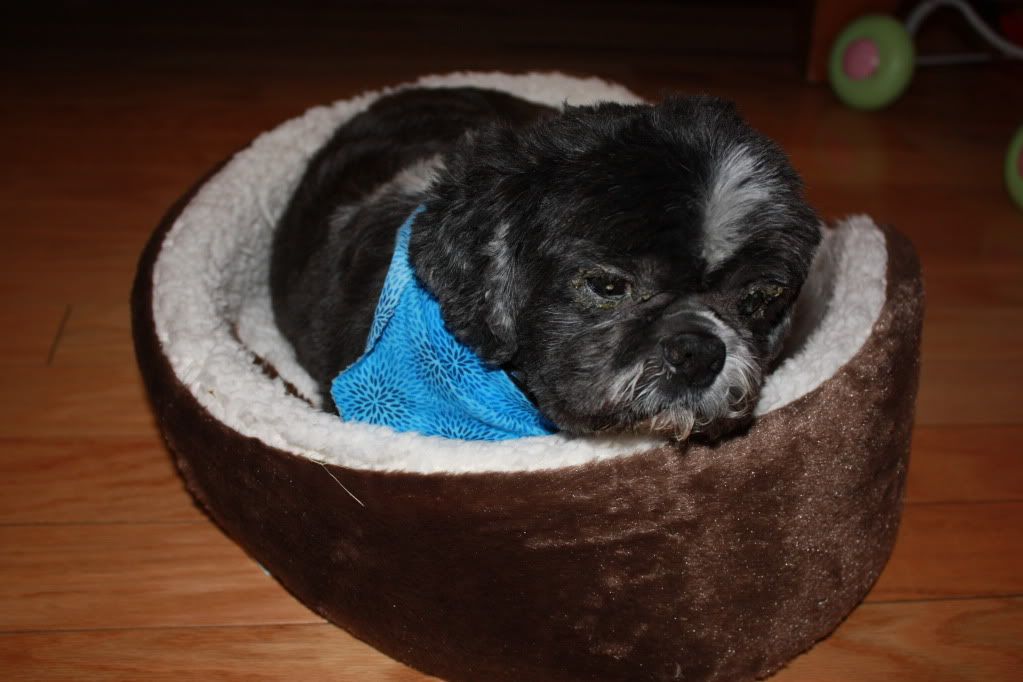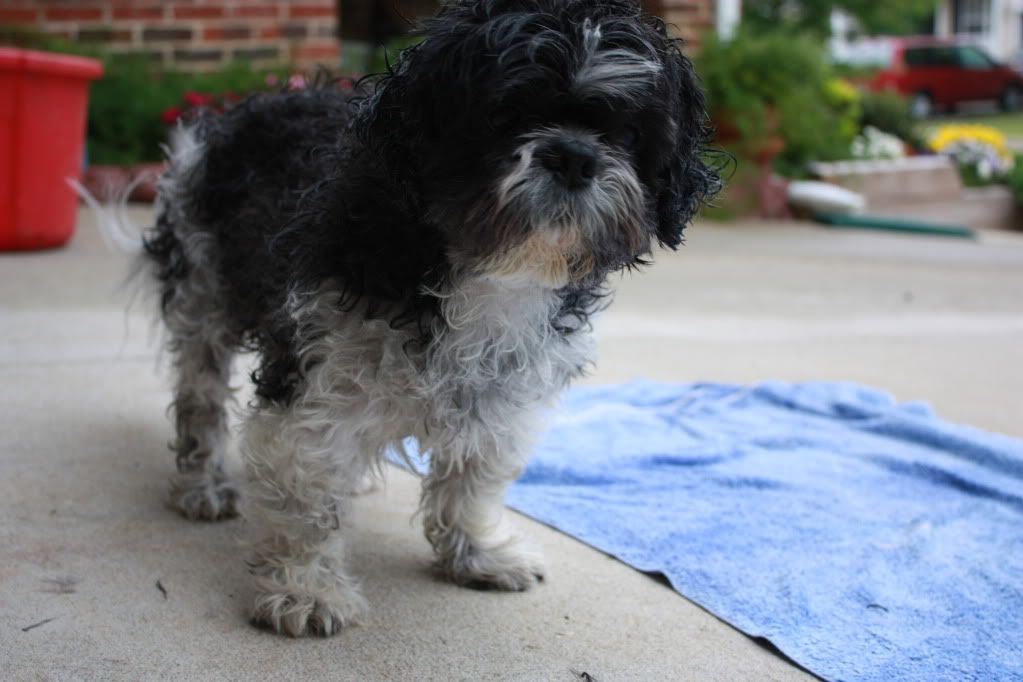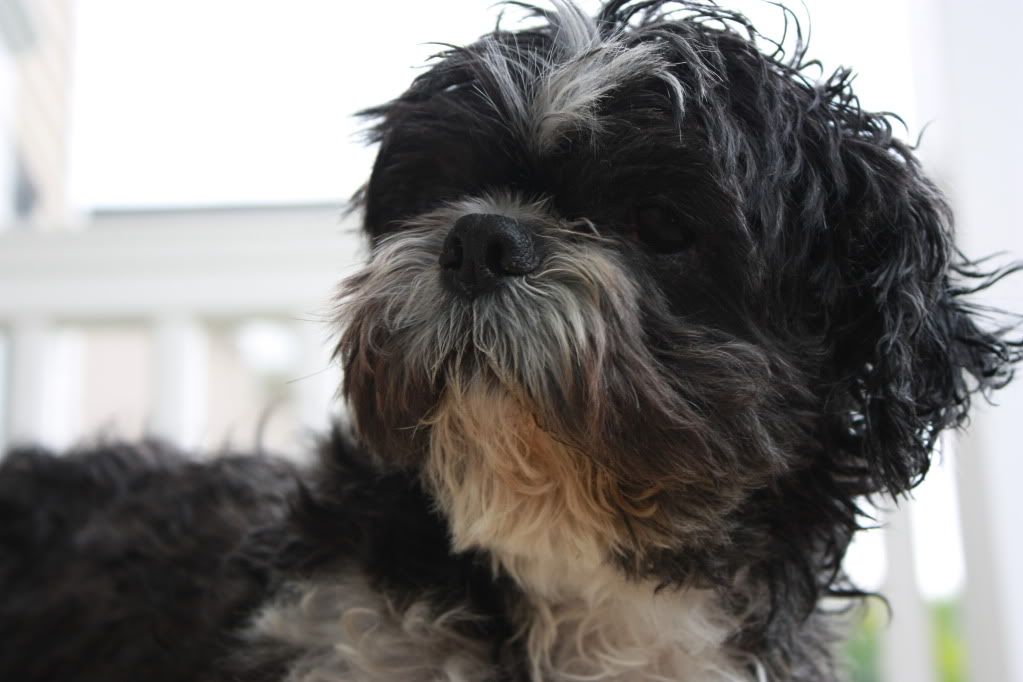 Now, POST PICTURES OF YOUR PETS
My German Shepherd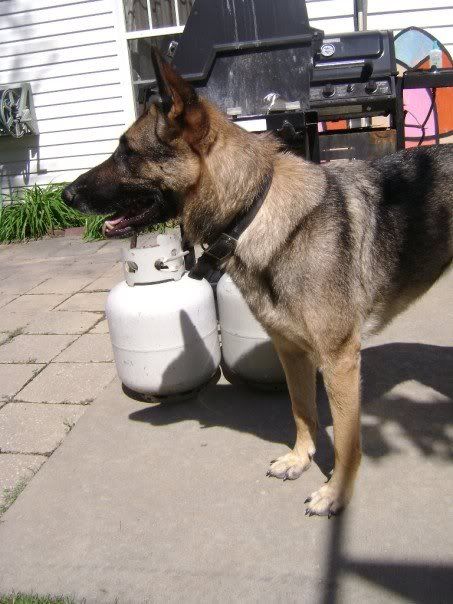 My part Lab part something else.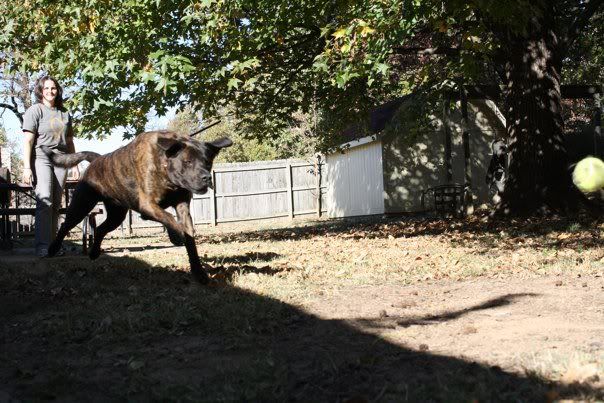 ---
Help me horse forum! You're my only hope!
How adorable is that rabbit in your purse! Sad story on his girlfriend. She was gorgeous! Cute pup! Oooh adorable kitten! Where I work, someone dropped off two black kittens. I took them home ASAP! The little male had a bad eye. Looked like he was going blind so we named him "one eyed Willy" they now live at our farm and are so loved and getting fat! Willys eye is recovered to full sight!
Posted via Mobile Device
I know, my neighbors thought it should be our Easter card :P And yes, I miss her a lot, but since it's finally getting warmer, I'm looking for another one for him since he was 10x happier with a friend! And really? That's awesome! We got ours since we had mice in our house and she's been a good little hunter! My neighbors also found a little black stray running around the neighborhood :)

And nice dogs Sophie!
Here is my dog Spice..she is half chihuahua half australian shepherd. I bought her, didn't breed her. I'm pretty sure she was an oops, because they lady I got her from paid alot for her as a purbred chihuahua, but when she reached 10 lbs at 3 months old, someone told her she was lied to. So I got her.

She is a great ranch dog and is super smart. She goes everywhere with me, out on the trail is her favorite.
I love aussies! Your pup is gorgeous!! :)
If I try to post pictures of all my animals, I'll be here all night lol
Here's a group shot of my dogs minus my youngest pup:
Rt to lft: Bonnie, Faidhe, Isobel, you can just see Flint's head behind Isobel (lol) Cailean, and Yogi-Bear on the end. All Collies except for Flint (mini-aussie) and Yogi (shaved pom lol)
Here's a pic of my youngest, Aislynn, 7 month old collie:
Here's the goats:
Singsong
Songbird (she's 4 months old in this pic)
Rain
Random shot of some of my chickens lol
My son's rat Charlotte :)
These are the only photos on my computer at the moment but here are our dogs. Patch my 4 year old kelpie cross and my mums German Sheperd Jimmy who is now 1 year old. When the photo was taken jimmy was probably about 6ish months old and he has grown quite a bit since then.
---
My two horse Apache and Sammy are my world
along with our dogs Patch and Bear.
But I will always love you Jimmy R.I.P
My Am. Bulldog Daisy. I don't think I can ever own another breed after her. She has been so perfect for our family.